Four day press trip brings in five national outlets
Oklahoma City played host to five national print publications October 3-7, 2018 to help promote the city as welcoming, inviting and a place to do business. The Oklahoma City Convention & Visitors Bureau (OKC CVB) worked with Joey Amato with Agency 33 and PrideJourneys.com to vet publications that solely focus on the LGBT audience, selecting outlets for a four day trip highlighting many things to do in the city, including experiences other journalists haven't been exposed to in the destination.
"All markets including the LGBT market are important to tourism in Oklahoma City, as they are in most other cities," said Michael Carrier, president of the Oklahoma City Convention and Visitors Bureau. "Our sales team works with many market segments and LGBT meetings and conventions are equally important, so putting our efforts into LGBT tourism is setting the groundwork for our sales team to show off what Oklahoma City has to offer both a visitor and a meeting attendee."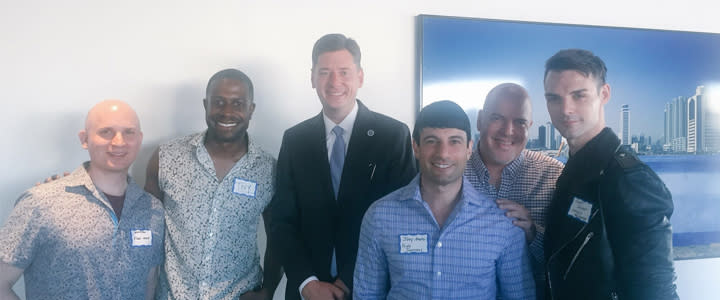 The four-day press trip included an opening night reception at 21c Museum Hotel Oklahoma City with several gay-owned businesses in Oklahoma City, publications and local influencers. Mayor David Holt joined the CVB at the reception in welcoming the journalists to the City and discussing the inclusion of all residents and visitors in the life of Oklahoma City. Media also enjoyed behind-the-scenes tour in the archives of the Oklahoma History Center, rowed with Olympic athletes in the Boathouse District, learned how to make an official Oklahoma onion burger, had the opportunity to see the newly-opened Sanctuary Asia at the Oklahoma City Zoo & Botanical Gardens and got up-close encounters feeding Cassowary Birds, Bears and Asian Elephants, among many other experiences.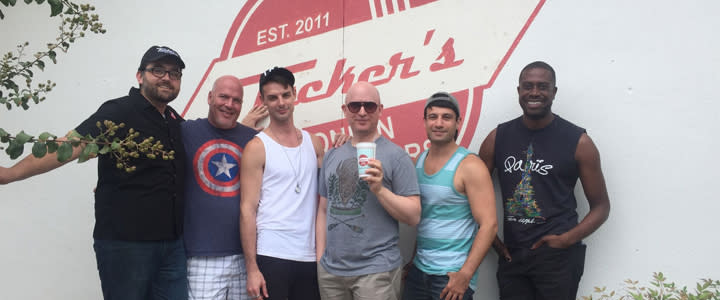 "Before arriving, I had the vision of a small town with tumble weeds and southern accents. Instead I was met with progressive thinkers in a city that's evolving into a world-class destination," said Tony Taylor with the Castro Courier in San Francisco. "Some of the dining, nightlife, and activities are on par with major metropolitan cities and 21c Museum Hotel, an unexpected combination of pop culture and posh comfort, is reason enough to visit again."
Nightlife in OKC's 39th Street District, also known as the gayborhood, was also an important element to the visit, allowing media several nights on their own to explore the city and the offerings. "We visited the 39th District twice during our stay and thoroughly enjoyed the experience," said Joey Amato with Agency 33 and PrideJourneys.com. "The local community was so welcoming, drinks were inexpensive, and everything was walkable. The area has the potential to become one of the best gayborhoods in the country."
Amato has been a part of several LGBT-focused press trips but this was the first time he had partnered with a tourism organization by vetting media for the destination prior to the trip. "I loved working with the OKC CVB on this project," says Amato. "The team was so accommodating and planned out the perfect itinerary for us to experience all Oklahoma City has to offer. Partnering together was a no-brainer for both the CVB and myself and now that this one went off without a hitch, this is a service I will be providing to other CVB's wanting to work in this space."