From a revitalized retro motel to glamping under the open sky, there's a wide variety of unique lodging experiences and historic hotels in OKC.
Grab your family, friends or significant other and enjoy a one-of-a-kind stay in Oklahoma City.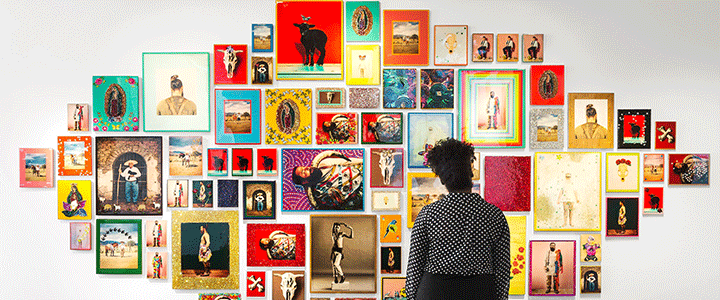 21c Museum Hotel in Oklahoma City is a 135-room boutique hotel, contemporary art museum and cultural civic center. Located in the West Village District, 21c occupies the historic Ford Motor Company Assembly Plant and is home to Mary Eddy's Kitchen x Lounge where you can enjoy new American cuisine favorites and craft cocktails to please all palates. During your stay, be on the lookout for the iconic purple penguins. Visit this page to start planning your stay!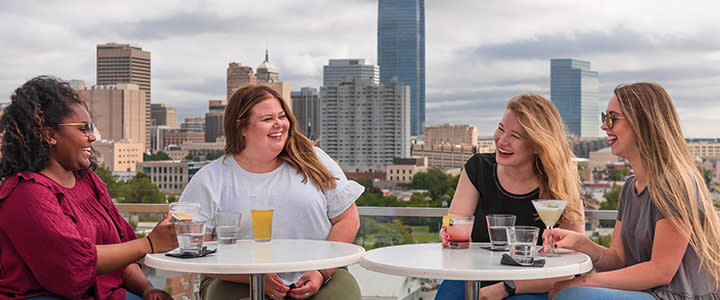 Relax and enjoy a chic stay at the Ambassador Hotel. The upscale, art deco hotel offers a unique experience with its distinct décor and architecture. With only 54 rooms, the boutique hotel will make you feel right at home. Guests can also take advantage of the on-site restaurant, Café Cuveé, or head to the rooftop bar for one of the best views of the downtown skyline.
Located in the hub of downtown OKC, the Skirvin Hilton is a sophisticated and glamorous hotel where guests are enveloped in a world of luxury. Since its opening in 1911, the restored hotel has seen a stream of famous world figures, NBA players, movie stars and oil barons as guests throughout the years. The Skirvin Hilton features an art deco style grill restaurant serving American and Southern dishes in addition to a chic cocktail bar with live jazz.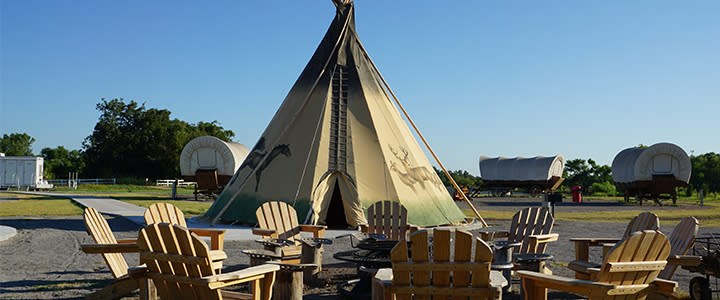 One of the most unique spots to rest your head in OKC is at Orr Family Farm. Guests at the farm can choose between two glamping experiences—spending the night in a Conestoga Wagon or Teepee. Enjoy a night under the stars in a canvas-covered wagon or teepee complete with campfire s'mores and exclusive farm access. No roughing it here! Each campsite is complete with a private bathroom and shower, deluxe Marriott mattresses with bedding, temperature-controls, picnic tables, a charcoal grill and a fire pit. Lodging at Orr Family Farm is the only one of its kind in Oklahoma and surrounding areas, offering a refreshing break under the open sky without leaving OKC.
Travel back in time to the golden era of travel and experience the unique history of Oklahoma City at the Colcord Hotel. Built in 1910, the Colcord Hotel is stylish and posh—offering top-notch service and amenities to guests. The hotel is conveniently located just steps away from Chesapeake Energy Arena, Myriad Botanical Gardens and Scissortail Park. FLINT, an upscale casual restaurant and lounge located on the ground floor of the hotel, is open for breakfast, lunch and dinner daily.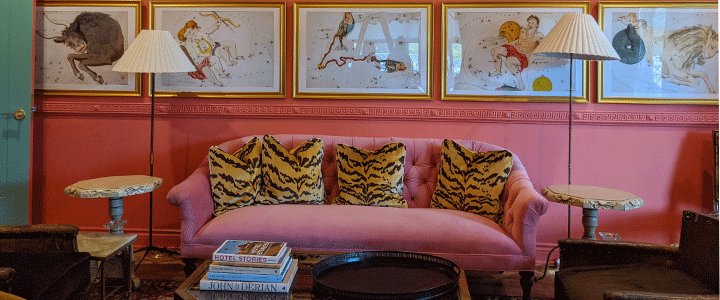 The Bradford House is a 36-room hidden gem offering modern amenities, quirky design details and completely re-imagines what true hospitality can be. Set on a tranquil, residential street in Oklahoma City, Bradford House is a place where guests are invited to enjoy the luxury of respite and be enchanted by curiosity and intrigue. Book a room and stay awhile—you'll be happy you did. 
The Classen Inn Superette, built in 1963, is inspired by the geometry and space-infused design of the early-to-mid 20th century. The recent renovations on this 1962 motor motel have breathed life back into the picturesque space. Its nostalgic design is bold and captures the original retro vibe of the quirky property. In any direction, you're just a short walk away from thriving art scenes, live music and a variety of culinary experiences.