Mark your calendars for June 10-20 and tune in to OKC's premier film festival from the comfort of your home. 
deadCenter Film Festival is a tried-and-true summertime event that takes place each June in Oklahoma City with a mission to promote, encourage and celebrate the independent film arts across the metro and beyond. The name "deadCenter" refers to Oklahoma City, the "dead center" of the United States, and the "dead center" of the downtown Oklahoma City metro area, where the festival is typically held. 
This event started in OKC in 2001 with two brothers, 50 fans and hotdogs catered in by the brothers' mom. Today, deadCenter Film Festival is Oklahoma's largest film festival and this year marks the 21st annual event for hosting award-winning films, filmmaker panels, celebrity discussions, screenplay readings, film classes and more.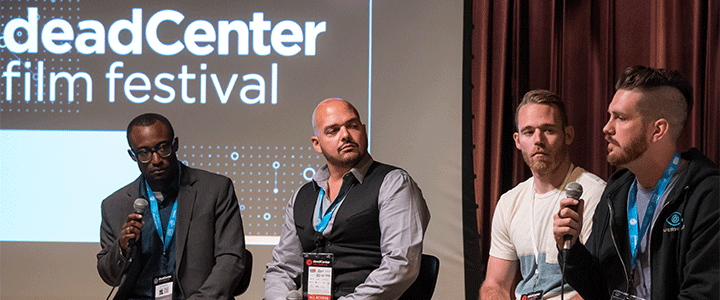 More than 40,000 people attended the deadCenter Film Festival virtually in 2020, representing audiences in 42 states and 24 countries. This year, deadCenter Film has selected a record-breaking slate of more than 175 films to screen. The 2021 celebration will be a hybrid attraction, with movies available online for the duration of the festival, in addition to limited outdoor screenings and events open to the public over the first weekend, June 10-13. From stories set during the pandemic to documentaries that revisit the past, this year's slate of films spotlights a diverse range of perspectives for a wide variety of ages. Also returning this year are deadCenter's Community Showcase, featuring short films that are free and available to the public online, family-favorite kidsFest and techCenter, bringing film technologies and virtual reality films to Tower Theatre on June 11-12.
Virtual festival passes are $100 and include access to all features, shorts, panels, special events and discussions, admission to special in-person events and discounts to over 15 local small businesses during the 10-day festival. New for 2021, deadCenter is also offering Pride Passes that include exclusive access to pride-themed programming from June 17-20 and admission to a secret happy hour event (more details to come).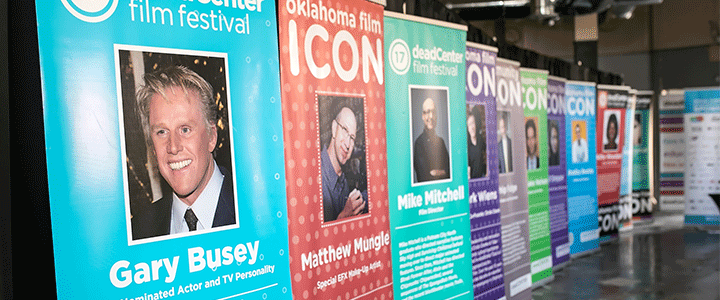 Of the films selected to screen at the festival, 28 feature-length movies and 150 short films were chosen, with 28 of the films made by Oklahomans. This year also marks the first year for the Best Indigenous Short Film Award, complete with a cash prize of $1,000. Films in competition for the inaugural award are: Blackwater, San Diego, The Writers Room, Roots of Lacrosse, Totsu (Redbird), Sardis, and Inage'i (In the Woods) and all will be available for 2021 pass holders. The winner of the Best Indigenous Short Film Award, along with all of the 2021 Festival winners, will be announced live from Social Capital and via Festival livestream on Sunday, June 13, at 1 p.m. 
As the Oklahoma City-based director's fourth festival appearance, a special presentation of Mickey Reece's Agnes (Tribeca) will have a public screening Saturday, June 19, at 8 p.m. at Rodeo Cinema. This special film screening will not be available via the virtual platform. 
deadCenter is the best place to see exciting new short films, insightful documentaries, hilarious comedies, scary monster movies, and the best independent films from around the world and all over Oklahoma—you won't want to miss it. View the full film schedule or head to the deadCENTER Film Festival website to purchase passes. Happy streaming!