Oklahoma City has several annual festivals and events that are beloved to both locals and visitors alike.
While some events may look a bit different this year, there's still plenty of fun to be had in OKC when you're ready to explore. Here's a roundup of Oklahoma City's top events in 2021 that you won't want to miss!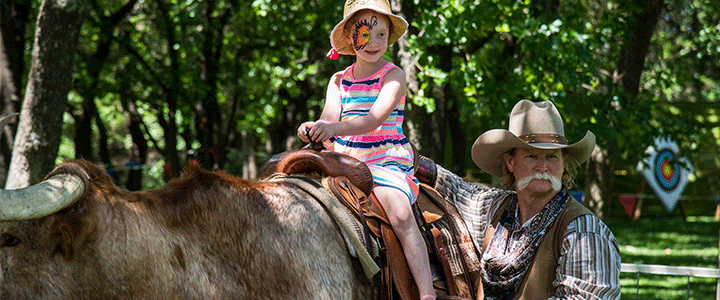 Chuck Wagon Festival
Experience a taste of the West and family fun for all ages at the annual Chuck Wagon Festival. This two-day festival at the National Cowboy & Western Heritage Museum showcases chuck wagon food samples, butter-making, artisan demonstrations, bandanna decorating, live music, rope making with Ward Family Trick Ropers, Western re-enactors, face painting, children's craft stations, photos with a longhorn, giant puzzles, dress-up areas and more.
Women's College World Series
Oklahoma City is ready to compete! The 2021 NCAA Women's College World Series will be a heightened championship event held at USA Softball Hall of Fame Stadium - OGE Energy Field. Eight teams will play in the Women's College World Series starting Thursday, June 3. When you're not attending a game, explore OKC's exciting attractions in the Adventure District; Science Museum Oklahoma, Oklahoma City Zoo, Remington Park and more.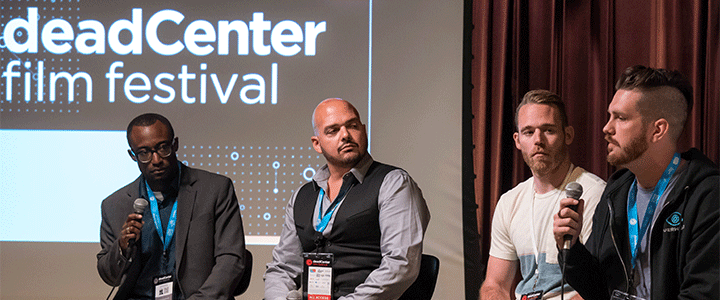 deadCenter Film Festival
Recognized as one of the "Top 20 Coolest Film Festivals in the World", deadCenter is Oklahoma's largest film festival and this year they are celebrating the 21st anniversary virtually during the 10-day festival! A $100 Virtual Pass grants you virtual access to all features, shorts, panels, special events and discussions. In the event deadCenter will be able to offer an in-person event this year, the price of a Virtual Pass can be credited toward the purchase of a 2021 In-Person Pass.
An Affair of the Heart
This June and October, patrons will make their way to the highly anticipated, annual craft show, An Affair of the Heart. This one-of-a-kind shopping event takes place at the State Fair Park, featuring a myriad of exhibitors from over 30 states that specialize in a variety of handmade crafts. Admission is $7 and includes unlimited entry for the weekend. Happy shopping!

Festival of the Arts
As an OKC tradition since 1967, the Festival of the Arts is a favored multi-day event. Between the top-notch food, artists and entertainment, there are plenty of activities to keep all ages engaged. During the six days of the Festival of the Arts in Bicentennial Park, more than 300 performances will happen across three stages and 144 artists from around the U.S. will display a variety of artistic mediums and displays, in addition to intriguing culinary demonstrations.
Prix De West
This fall, head to the National Cowboy & Western Heritage Museum to see more than 300 paintings and sculptures by the finest contemporary Western artists in the nation with art seminars, receptions and an awards banquet. The Annual Prix De West Invitational Art Exhibition & Sale will showcase works of art reflecting a wide range of history, from the early days of the West to more contemporary and impressionistic pieces. The Prix De West exhibit will be on display from June 7 – August 8, with the art sale taking place on June 26.  
OKC Pride Week
OKC Pride Week is filled with more glitz, glam and excitement than you can imagine. The annual celebration of OKC Pride Week welcomes all to come together in celebration of OKC's LGBTQ+ community. An Opening Ceremony, live music, a parade at Scissortail Park, nightlife festivities and themed pop-up events around OKC are just a few events you can enjoy during the week.
Paseo Arts Festival
The Paseo Arts Festival is an Oklahoma City tradition that celebrates artistic expression by inviting visitors to experience the Paseo Arts District firsthand. The three-day festival highlights more than 100 visual artists, 50 musicians across three stages and 20 food and drink vendors, in addition to the district's locally owned galleries, retail spaces and restaurants. Shop for locally made treasures at the festival and help support local art programs and events in the Paseo year-round.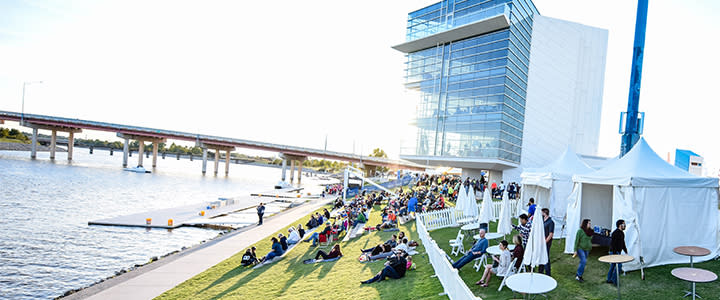 Oklahoma Regatta Festival
Since 2004, the Oklahoma Regatta Festival in the Boathouse District has been a three-day, annual celebration of rowing, kayaking, dragon boating and whitewater rafting. The festival features races for rowing, kayaks and dragon boats, a 500-meter night sprint, food trucks and family-friendly activities.
Oklahoma City Memorial Marathon
Each year, the Oklahoma City National Memorial & Museum hosts the Oklahoma City Memorial Marathon as a tribute to those who were killed, those who survived and those changed forever by the tragic events of the Murrah Building bombing. The mission of the Oklahoma City Memorial Marathon is to celebrate life, reach for the future, honor the memories of those who were killed and unite the world in hope. Runners and spectators can take in the OKC scenery on the revamped 26.2-mile course. The 2021 race weekend will look a little different than previous years to encourage social distancing and minimize large groups. You can find more information on the course and event details by visiting OKC Marathon.