Oklahoma City has been busy finishing up several new attractions and activities just in time for the cool Fall weather.
The First Americans Museum will celebrate its grand opening weekend Sept. 18-19 along the Oklahoma River. The new 175,000-square-foot museum will showcase state-of-the-art exhibitions in First American history, culture and art; live public and educational programs; a full-service restaurant presenting unique Native-inspired cuisine; and a museum store featuring authentic one-of-a-kind hand-made items or products by premiere First American artists. All in one place, visitors will experience the collective histories of 39 distinctive First American Nations.
The outdoor cultural park will provide guests with an intimate connection with the natural environment such as earth, wind, water and fire used to interpret First American perspectives.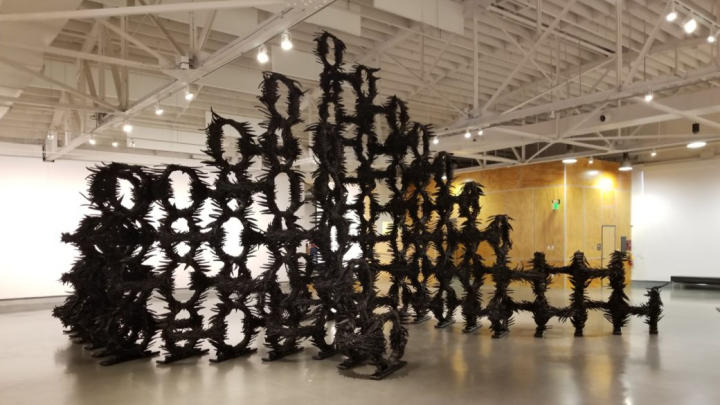 Beginning Sept. 9, 2021, the Oklahoma Contemporary will be showcasing a new exhibition by renowned sculpture artist Chakaia Booker in Campbell Art Park. Since the early 1990s, Booker has famously made energetic abstractions out of interwoven beams upholstered with discarded tires. Her sculptures are meticulously constructed from salvaged pieces of rubber fragments into wondrous works of art.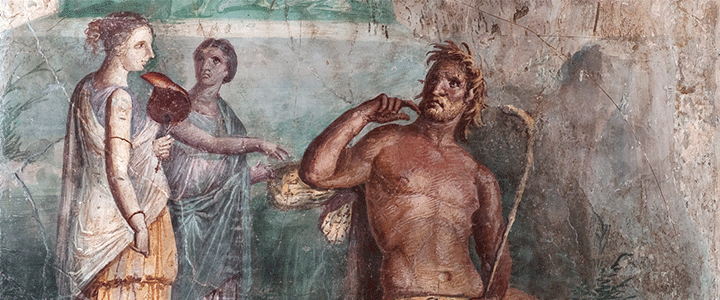 The Painters of Pompeii: Roman Frescoes from the National Archaeological Museum, Naples has seen their collection travel to North America for the first time ever. Open now through Oct. 17, 2021, this historic presentation of the art of painting in ancient Rome will be presented exclusively at the Oklahoma City Museum of Art before returning back to its original home in Europe. The breathtaking frescoes will have you wondering just how people from over 2,000 years ago managed to fit so much intricacy and detail in their works without modern tools.
Mount Vesuvius erupted in 79 AD, burying much of the countryside around the Bay of Naples, including the ancient Roman cities of Pompeii and Herculaneum. The eruption preserved these cities until excavations began in the 1700s. Excavations unearthed extensive and richly colored frescoes painted on the walls of homes and public buildings throughout the area. The exhibition highlights this snapshot in time through over 80 artifacts and artworks. This exhibition is organized by the National Archaeological Museum, Naples and MondoMostre.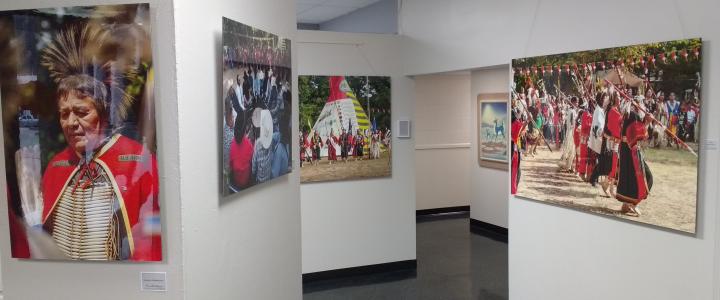 Coming to downtown Fall 2021, the all-new Red Earth Art Center will reopen in the south lobby of the renovated BancFirst Tower. Featuring more than 1,000 permanent and rotating works by American Indian artists, this expanded gallery will showcase paintings, sculpture, pottery, textiles, beadwork and basketry. Red Earth will also offer unique, Native-made gifts and art in their new retail space adjacent to the gallery by both regional and national artists. 
The Ellison Hotel is slated to open in February 2022 as a sleek new 120-room lifestyle hotel located in Northwest Oklahoma City. The Ellison celebrates the complex character, atypical creativity and the inclusively charming aspects of life in Oklahoma. They extend an invitation to their guests to adopt a relaxed lifestyle — to kick back and unwind or explore all the food, art and culture our city has to offer. Experience the hotel and Oklahoma City as a part of the community.
The 10-story, 182-room new Renaissance Hotel will be the first full-service hotel in Bricktown when it opens this Fall. The new Renaissance will offer guests a full-service restaurant and full bar on the ground level with an entrance facing Sheridan Avenue, while the hotel lobby entry will face Oklahoma Avenue. The hotel also will have a complete fitness center and a 3,000-square-foot sports court for guests to utilize. 
Will Rogers World Airport is finishing up its modernization and expansion with their terminal renovation project and is expected to be completed later this year. Greeting lounges will replace previous security checkpoints, providing a comfortable place for family, friends and colleagues to wait for passengers. With a new observation area overlooking the airfield, facing South, will be available for anyone who wants to come out and watch airline operations. For outbound travelers, the most notable change will be a consolidated checkpoint and town square in the newly constructed portion of the terminal building.
Several new and noteworthy restaurants have also recently opened across the metro.
Bandee's Barbecue A brand-new addition to the Oklahoma City Barbecue scene, Bandee's stands out from the crowd with their unique Rock n Roll themed aesthetic, with more than 82 beers on draft. All of the delectable meats offered at Bandee's are also home runs. From ribs, to burnt ends and creative sides, Bandee's has something for everyone to enjoy.
Fair-Weather Friend Brewery Head on over to Fair-Weather Friend Brewery for delicious, brew, cider and wood-fired pizza! Their unique takes on hand-crafted fruited sours and seltzers is a nice addition in the bustling brew scene in Oklahoma City. With both large indoor and outdoor spaces to enjoy, Fair-Weather Friend is the ultimate stop for fellowship and hangouts.
Rendezvous Pizza Buffalo wings and cheap cold beer is the result of a long-time love affair with Detroit Style pizza, a passion for beer and a great location for a restaurant becoming available in Oklahoma City's historic Bricktown district. The menu at Rendezvous offers a streamlined selection of fare that is executed very well. Menu items are house-made with high-quality local ingredients (whenever possible). Play a friendly game of table tennis after your meal in Rendezvous Pizza's game room located in the front of the restaurant.
Solo's Park and Pub is a new restaurant, full bar and off-leash dog park which opened May 2021 in Chisholm Creek. With separate small and large dog park areas, Solo's Park and Pub offer their customers membership passes, dog washing stations, watering stations and much more. The "Bark Rangers" are trained staff members that keep an eye on your pups while you enjoy the food and drinks inside. If you want, you can even leave them with a Ranger for up to 3 hours to play to their heart's desire. They'll even clean up after them and make sure everyone makes good choices and gets home safely.
The Truck Yard is an outdoor bar and food truck venue with plans to start construction in June of 2022, in the Bricktown District. Featuring live music, a large indoor/outdoor beer garden and a large food truck park, there is sure to be something for everyone to enjoy at this self-proclaimed "Adult Playground".