For Spring Breakers visiting OKC, here's a list of activities happening during the middle and end of March and a few ongoing favorites designed for fun for every age group.
1.
Jurassic Quest
March 15-17,
State Fair Park
Walk through the Cretaceous, Jurassic and Triassic period and experience what it was like to be among living, breathing dinosaurs with true-to-life size dinosaurs all around you roaring, moving and even walking!
2.
Go Green at the
Myriad Botanical Gardens
March 17, 10 a.m.-noon,
Myriad Botanical Gardens
Scottish pipes and drums kick-off the event filled with food trucks, vendors and Irish Step performers. Enjoy crafts, games and activities geared for kiddos aged 4-10.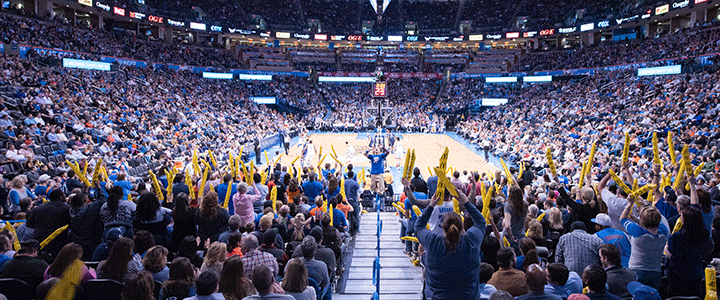 During the last half of March, the OKC Thunder have six home games – all sure to be heart-pounding. Whether you're courtside or in Loud City, every seat is a good one to cheer on the Thunder.
Discover the work by one of America's most prominent young artists, Kehinde Wiley, in his portrait "Jacob de Graeff". While you're there, you can also see the exquisite 55-foot glass tower in addition to the Museum's permanent collections that cover a period of five centuries.
5.
Jim Henson: Life and Legacy
Through Aug. 31,
American Banjo Museum
See Kermit the Frog and many other personal items from the collection of Jim Henson, Muppets creator, including artwork, rare photos, pop culture items and his personal banjo.
6.
India Shrine Circus
March 22-25,
State Fair Park
The circus is in town! Take your kids to experience the thrill of the three-ring circus at the Oklahoma State Fair Park.
7.
POPS – E.T. The Extra-Terrestrial in concert
March 29-30,
Civic Center Music Hall
Parents from the 80s and kids alike will enjoy a full symphony orchestra performing the entire Academy Award-winning movie score live and in sync to the iconic film projected on a huge HD screen.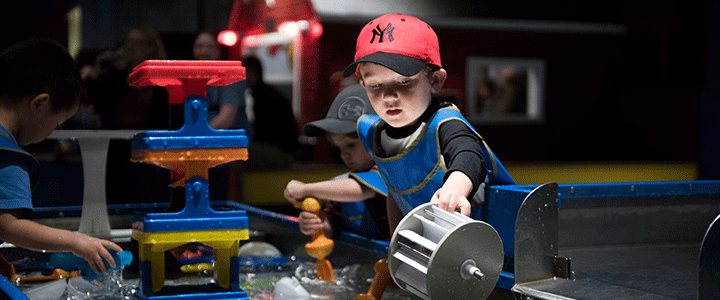 8.
Storytime Science
Throughout the year,
Science Museum Oklahoma
Every Tuesday and Saturday, at 10 and 10:30 a.m., Science Museum Oklahoma hosts Storytime Science, a chance for kids to read a story and participate in a science activity. Hang around afterward and have a day of fun exploring the entire complex.
9.
Bricktown Water Taxi
Ongoing, Bricktown Entertainment District
Enjoyed by more than 1 million passengers, the
Bricktown Water Taxi
takes tourists and locals alike through the sights and sounds of Bricktown as they float down the Bricktown Canal.
Ongoing, Downtown
Explore a grain silo turned climbing gym right in the heart of Oklahoma City. The 90-foot tall climbing gym has additional routes on the outside of the building, which allows for amazing views of the downtown skyline, weather permitting.