The big event this weekend is Sunday's Oklahoma City Memorial Marathon. Many people will be in town for this annual event to run, volunteer, and cheer others on. Whether you are here for the marathon or call Oklahoma City home, we have put together a list of things to do in OKC this weekend. It will help you find the best activities, festivals, and sites in the city.
Oklahoma City Marathon Health & Fitness Expo
The Expo at the Cox Convention Center is the starting place for many people this weekend. It's where runners will pick up their race packets. But it's also where you'll find over 60 exhibitors and a forum of speakers talking about fitness, running, and more. Visit Friday and/or Saturday to find products and services tailored to runners, walkers, etc.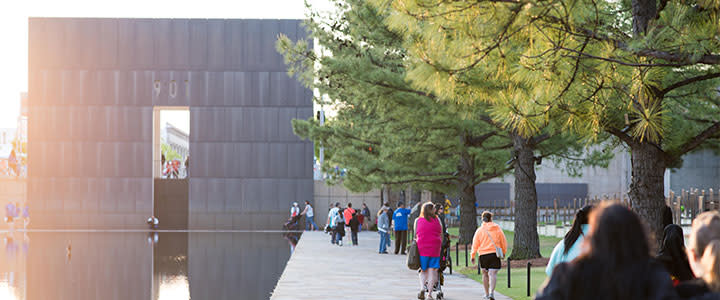 Oklahoma City National Memorial & Museum
This year marks the 23rd anniversary. Come to remember and pay homage to the event that lead to this weekend's marathon. Walk the Outdoor Symbolic Memorial that pays tribute to the events of April 19, 1995.  Then visit the interactive museum that takes you through that day and shows the impact it had on the city.
Festival of the Arts 
Head to Downtown's Bicentennial Park to take part in one of the city's favorite spring events, Festival of the Arts. This annual 6 day event (April 24-29) brings together artists from around the country, live music and performing arts onto three stages, and thirty food vendors on International Food Row.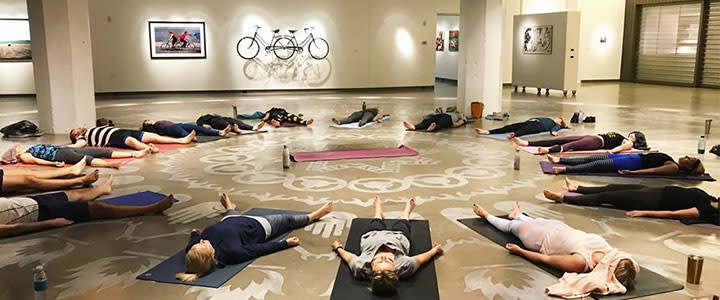 For more art, head down to the 21c and view their contemporary art collection. This week, the hotel debuted the new Pop Stars! Popular Culture and Contemporary Art exhibit. The hotel and it's art collection are open to the public. You may tour on your own or take a guided docent tour Friday night.
On Saturday morning, bring your mat for their Saturday Yoga with Art series. You'll get a good stretch prior to Sunday's race, followed by mimosas (included in the class fee) or lunch at Mary Eddy's Kitchen x Lounge.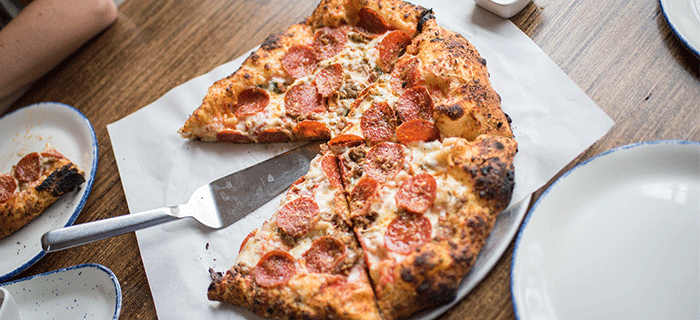 Speaking of food, runners looking to carb load this weekend have a variety of choices across the city. From wood fired pizza at Hall's Pizza Kitchen to donuts at Holey Rollers, we have the top picks for you here. 
National Cowboy & Western Heritage Museum 
In the city's Adventure District, you'll find top-notch museums and attractions including the National Cowboy & Western Heritage Museum. This week you are in for a rare treat. The museum is opening up their vaults to showcase select pieces that are rarely on display. Come view these works of art as well as others including Oklahoma native Jerome Tiger.
This is Earth Month after all. The zoo has been blooming with color all month long. Come and see it "Zoo Blooms" for yourself plus some of the new arrivals including the fishing cat kitten and other zoo babies.
On Friday night (April 27th) support the zoo's conservation efforts during the 2nd annual Safari Soiree. This special ticketed event is open to those 21 and older. You'll enjoy food from local restaurants and get the rare chance to explore the zoo at night.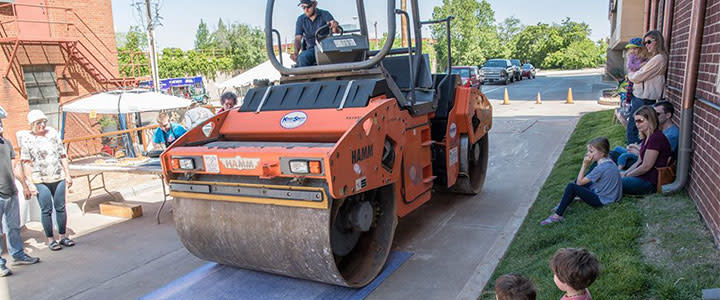 2018 Steamroller Print Fest - April 28th 
Oklahoma City is filled with art and festivals this weekend. In the Deep Deuce district, come and join in the fun at this printmaking festival. There are Pop up shops, artist demonstrations, live music, food trucks, and so much more.
Deep Deuce Sessions - April 28th
Following the Steamroller Print Fest, stay in Deep Deuce for the city's monthly music art walk on Saturday night. Starting at 7pm, listen to local musicians perform at several locations, grab dinner at one of the many local eateries, and enjoy your night.
OKC Dodgers at the Chickasaw Bricktown Ballpark  
This weekend the hometown Triple A Dodgers play the Iowa Cubs. On Friday, Saturday, and Sunday, you can head to Bricktown, grab a hot dog,  and watch them play.
Friday night's game (April 27th), there is a special ZOOperstars! promotion and Friday Night Fireworks after the game. After the game, head into the Bricktown entertainment district. It's filled with restaurants, nightlife, entertainment and more.