Oklahoma City has several annual festivals and events that are beloved to both locals and visitors alike.
While some events have new dates and may be a bit different this year due to social restrictions, there's still plenty of fun to be had in OKC when you're ready to explore. Here's a roundup of Oklahoma City's top events in 2020 that you won't want to miss.
deadCenter Film Festival
Recognized as one of the "Top 20 Coolest Film Festivals in the World", deadCenter is Oklahoma's largest film festival---featuring award-winning films, filmmaker panels, celebrity discussions, screenplay readings and film classes. This year, the deadCenter Film Festival will move entirely online and celebrate its 20th anniversary with an extended 10-day schedule, half-price passes, pop-up drive-in movie experiences across OKC, and more movies and panels than ever before. Of the 140 films selected to screen at the festival, thirty were made in Oklahoma or by Oklahoma filmmakers.
An Affair of the Heart
New dates: June 12-14 and October 23-25, 2020
This June and October, patrons will make their way to the highly anticipated, annual craft show, An Affair of the Heart. This one-of-a-kind shopping event takes place at the State Fair Park, featuring more than 500 exhibits from over 30 states that highlight a variety of handmade crafts. This year, An Affair of the Heart is celebrating its 35th anniversary year in Oklahoma City.
Prix De West
New dates: August 1-September 13, 2020
This fall, head to the National Cowboy & Western Heritage Museum to see more than 300 paintings and sculptures by the finest contemporary Western artists in the nation with art seminars, receptions and an awards banquet. The 48th Annual Prix De West Invitational Art Exhibition & Sale will showcase works of art reflecting a wide range of history, from the early days of the West to more contemporary and impressionistic pieces. The Prix De West exhibit will be on display from August 1 – September 13, with the art sale taking place on September 12.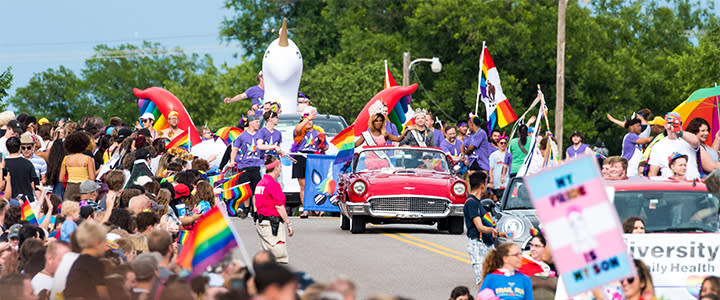 OKC Pride Week
New dates: August 31-September 6, 2020
OKC Pride Week is filled with more glitz, glam and excitement than you can imagine. The annual celebration of OKC Pride Week welcomes all to come together in celebration of OKC's LGBTQ+ community. An Opening Ceremony, live music, OKC Pride Fest, Pride on 39th and themed pop-up events around OKC are just a few events you can enjoy during the week. 
The Chuck Wagon Festival
New dates: September 5-6, 2020
Experience a taste of the West and family-fun for all ages at the annual Chuck Wagon Festival. This two-day festival at the National Cowboy & Western Heritage Museum showcases chuck wagon food samples, butter-making, artisan demonstrations, bandanna decorating, live music, rope making with Ward Family Trick Ropers, Western re-enactors, face painting, children's craft stations, photos with a longhorn, giant puzzles, dress-up areas and more.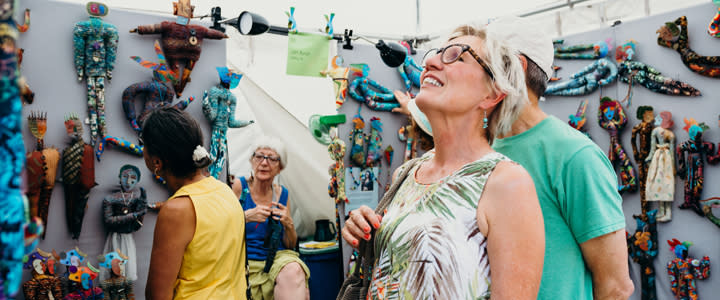 The Paseo Arts Festival
New dates: September 5-7, 2020
The Paseo Arts Festival is an Oklahoma City tradition that celebrates artistic expression by inviting visitors to experience the Paseo Arts District firsthand. The three-day festival highlights more than 100 visual artists, 50 musicians and 20 food and drink vendors, in addition to the district's locally owned galleries, retail spaces and restaurants. Shop for locally-made treasures at the festival and help support local art programs and events in the Paseo year-round.
The Oklahoma City Memorial Marathon
Each year, Oklahoma City hosts the Oklahoma City Memorial Marathon as a tribute to those who were killed, those who survived and those changed forever by the tragic events of the Oklahoma City bombing. This year, the Run to Remember marks the 25th anniversary of the Murrah Building Bombing and the 20th annual Memorial Marathon. Runners and spectators can take in the OKC scenery on the revamped 26.2-mile course. The mission of the Oklahoma City Memorial Marathon is to celebrate life, reach for the future, honor the memories of those who were killed and unite the world in hope.