The most obvious question we receive is "What is a Steamroller Festival?"
The easiest way to explain it is to say we print large woodblocks with an actual steamroller. But to someone that does not know what printmaking is, we must give a more complex answer.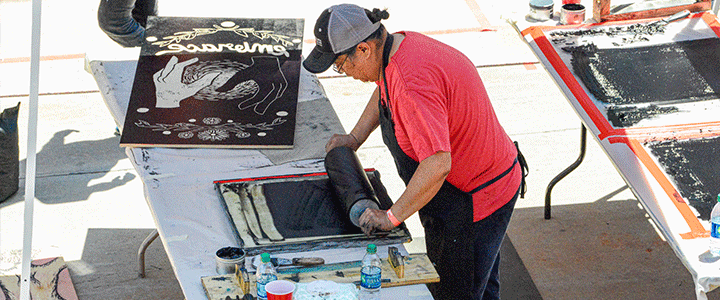 Relief printing is when you carve a design into a piece of wood or MDF (medium-density fibreboard). When finished carving the design, you then take oil-based ink (paint) and roll over the surface, inking what remains. You then lay paper or cloth on top and then the steamroller, used to flatten the surfaces of roads during construction, will roll over and transfer the ink onto the paper. Artists may carve up to a 4-foot by 8-foot block and share this forgotten art with the community by selling their unique works for affordable prices. 
As Artspace at Untitled's largest event of the year, the outdoor festival celebrates the vibrant Deep Deuce district and the local artists who are integral to OKC's art community. The 2021 Steamroller Festival will be held on Northeast 3rd Street, between North E.K. Gaylord and Oklahoma Ave. It will begin at 10 a.m. and go on until 6 p.m. The festival is free to attend and will have many activities for children! You can view the full festival map here.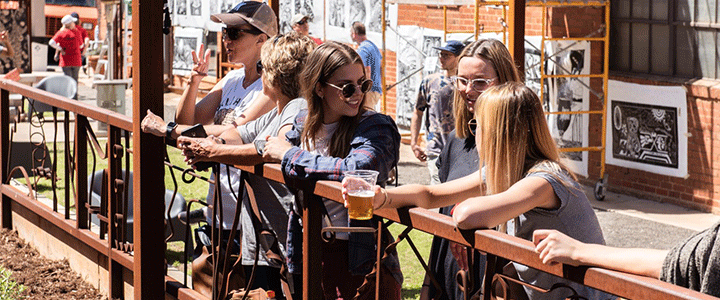 During the festival, ARTSPACE will allow 40 attendees indoors at a time to view the two beautiful large-scale woodblock exhibitions in the building. Most of the festival is held outdoors and will feature 30+ local vendors, three food trucks, a beer truck by Anthem Brewing, and multiple kids' tents and activities. With Spunk Adams headlining, attendees can expect live soul, jazz, and indie rock music throughout the entire festival.
All participants, volunteers, and visitors are encouraged to wear a mask to protect others. We will provide sanitizing and hand-washing stations, outdoor handicap restrooms, and free masks if desired.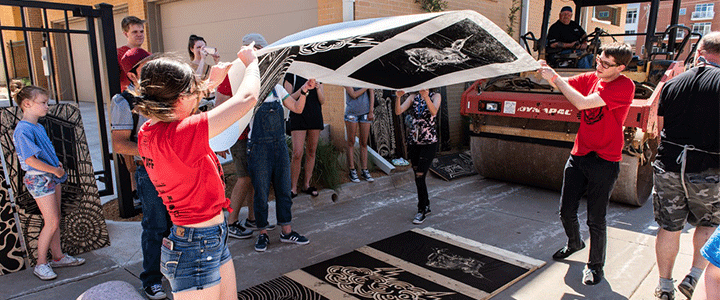 We hope that you'll stay with us for most of the day since there is so much to experience at the 2021 Steamroller Festival. The highlight is watching over 150 artists print a variety of beautiful works! Enjoy an art-filled day in Deep Deuce and explore all that our neighborhood has to offer.