Check out all our fall guide to find costume events, haunted houses, fall break camps and more around the Oklahoma City metro!
Pumpkin Patches & Hay Rides
Through October 15th
WINGS: A Special Needs Community Fall Harvest Pumpkin Patch (13700 N Eastern, Edmond) features pumpkins, pony rides, a pumpkin train, hay rides, hay slide, corn maze, bounce houses, games and more. $5; kids (3 & under), free. Operating hours are Friday & Saturday, 10 a.m. - 7 p.m.; Sunday, 1 - 7 p.m. 
October 17 - 31
FREE Pumpkin Patch at Gate Church (7700 N Council Rd) features a variety of fall fun including pumpkins, photo areas, games, train rides and more. Admission and activities are free. Pumpkins available for purchase (price varies by size). Monday-Saturday, 11 a.m - 7 p.m.; Sunday 2 - 6 p.m. October 17th - 31st.
Through November 1
Parkhurst Pumpkin Patch (720 Henney, Arcadia) includes hayrides, a cornfield maze, fun fort, petting zoo, flower maze, pumpkin maze, pony rides, fire pits for roasting, picnic areas and more. Cash or check only. $8 general admission, $7 Thursday admission, 2 and under are free. Thursday, 1-6 p.m.; Friday-Saturday, 10 a.m.-8 p.m.; Sunday, 1-6 p.m. through November 1st.
Through November 5
Chester's Pumpkin Patch at Chester's Party Barn & Farm (5201 Cimarron Rd, Piedmont) features unlimited pony rides, hay rides, 3-acre mystery maze, games, free pumpkin with admission and more. Annual memberships are available. Admission is $10 for children 1-10, $6 for ages 11-64. Infants 11 months & younger and seniors ages 65 & older are free. Monday-Saturday, 9 a.m. - 6 p.m.; Sunday, 1 - 6 p.m. through November 5th.
Through November 11
The Orr Family Farm (14400 S Western) through November 11th, Orr Family Farm will feature hay rides, a pumpkin patch, corn maze and fun fall activities. Some activities may require additional fees like the Zombie Apocalypse Paintball, offered on select days. $10.50 per person plus tax on weekdays, $13.50 per person plus tax on weekends. Kids age 2 and under are free. Packages and season passes available. See website for hours of operation.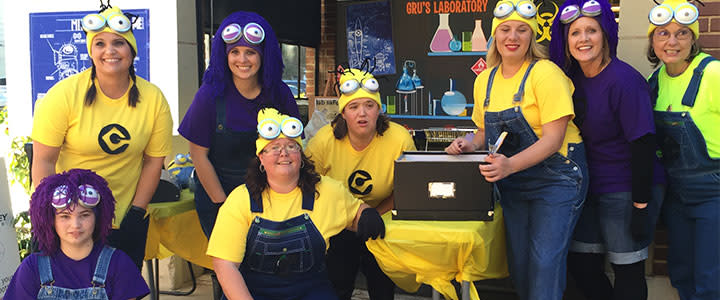 Top Fall Festivals & Events
Oct. 6 - 22
Pumpkinville at Myriad Botanical Gardens (301 W Reno) is a celebration of all things fall featuring crafts, games, imaginative displays, lots of pumpkins and more. Members, free; non-members, kids, $6, adults, $4. 10 a.m.-5 p.m.
Oct. 5-28
Spooks, Spirits & Scoundrels Tour (3421 N Walnut Ave) Visit famously haunted and iconic buildings, uncover the spirits who inhabited "Hell's Half-Acre" and unearth the mysterious "Chinese Underground." Grab a glimpse along the Oklahoma rails to uncover a string of unsolved murders, then follow the trail of Oklahoma's most infamous outlaws and the men and women who brought them to justice. But beware, it is said that some spirits still linger, even to this very day … Take a tour Thursdays -  Saturdays
Haunt the River Cruise (1503 Exchange Ave) Tired of the same old Halloween Parties? Join us at the Exchange Landing to experience Haunt the River Cruise, Fridays and Saturdays in October October 13th through 28th. Enjoy the decorated boat, haunting tunes, light snacks and a cash bar on board.
Fall Festivities Fireworks at Orr Family Farm (14400 S Western Ave). Enjoy a fireworks show every Friday and Saturday in October. Farm attractions close at 8:45 p.m. Fireworks begin at 9 p.m. Free with admission.
FREE Things That Go Bump in the Night at Martin Park Nature Center (5000 W Memorial Rd) features a daytime presentation about the nighttime happenings of Oklahoma's nocturnal creatures and why, for some animals, life is better when the lights are turned out. Preregister. For ages 6 & up. 3 - 3:45 p.m.
Oct. 20
Pumpkin Chomp & Stomp at the Oklahoma City Zoo (2101 NE 50th St) is a Halloween-themed animal enrichment event. Zookeepers prepare fun, festive food for the animals to enjoy. Free with admission. 10 a.m. - 3 p.m.
Trail of Fears at Little River Park (700 SW 4th St, Moore) features a haunted trail through the woods of Little River Park with terror lurking around each corner. Best suited for kids 12 and up. Children 11 or younger must be accompanied by an adult. Tickets must be purchased in advance. $7.50. 8 – 11 p.m.
Oct. 24
FREE Brick or Treat in Bricktown (Reno & Mickey Mantle) features trick or treating at more than 40 Bricktown businesses, a pumpkin-painting station and SNL photo booth. 4 - 7 p.m.
Oct. 26
Haunt the Harn at Harn Homestead (1721 N Lincoln Blvd) features trick-or-treating and more. $5 in advance or $7 at the gate. 6:30-8:30 p.m.
Oct. 27
FREE Fall Fest at Westminster Presbyterian Church (4400 N Shartel Ave) features Features trunk-or-treat, games, half-mile costume walk and food. In the event of rain, activities will be held in the basement of the church. Costume walk, $5. 5 – 7 p.m.
FREE Annual Fall Fest in Downtown Norman (Main St, Norman) features trick-or-treating, costume contests for adults, kids and pets, moon bounces, activities and more. 6 - 9 p.m.
Oct. 28
­­­Gypsy Glam Roadshow Fall Festival at Tony's Tree Plantation (3801 S Post Rd) features a family-friendly festival with food trucks, face painting, clowns, balloons, games, photo stations for children and pets, pumpkin decorating, animal rescues, pop-up shops, pet tags, trick-or-treating, make-&-take art, pooch parade and more. Admission and parking is free. Costumes encouraged for children and pets. 11 a.m. – 3 p.m.
FREE Fall Festival in Downtown Edmond (30 W First St, Edmond) features seasonal fun including games, crafts, activities and candy for children and families. Costumes are encouraged. 3:30 - 5:30 p.m.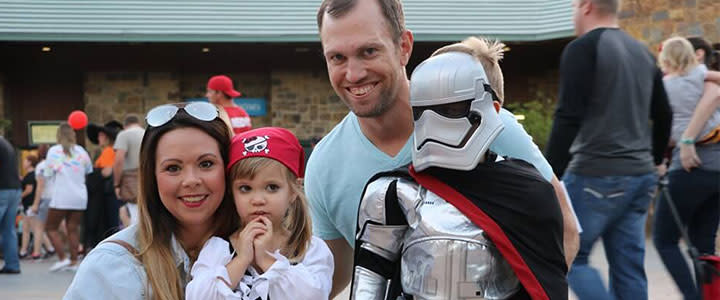 Oct. 28 - 29
Haunt the Zoo at the Oklahoma City Zoo (2101 NE 50th St) features photo opportunities, 21 fantasy-themed booths & trick-or-treating. Costumes encouraged. Adults can dress up too but nothing too scary, please. Discount tickets available in advance for ZOOfriends members. Kids, $7; adults without candy bag, $4. Saturdays & Sundays, 9 a.m. – 4 p.m.
Halloween Train at the Oklahoma Railway Museum (3400 NE Grand Blvd) features a Halloween train ride, moon bounce, and miniature golf. Smiley O'Riley from Dental Depot will be handing out goodie bags to all of the children. Costumes encouraged. Train rides: 13 & up, $12, kids (3-12), $5; kids (under 3), free. 9 a.m. – 5 p.m.
Edmond Historic Ghost Tours in Downtown Edmond (various locations). Learn about the history of Edmond and take a tour of the Downtown Area where many founding fathers of the city lived and worked. Tour guides dressed in late 1800s and early 1900s period costumes will play the parts of deceased historical figures to bring them back to life. $7. 6 - 8 p.m.
Oct. 29
FREE Day of the Dead Festival in the Plaza District (1745 NW 16th St) features a festive tribute to the Latino holiday. Activities include a parade, art, dancing, music, vendors, food, group art show, annual La Catrina Procession and more. 1 - 8 p.m.
FREE Magic Lantern Celebration in the Paseo Arts Distrtict (Paseo Ave). Children of all ages are invited to "come as they are" and transform themselves with the help of local artists and join in on a costume parade on the labyrinth painted on the street. 3 - 6:15 p.m.
Oct. 31
FREE Haunt the Hill On Calle Dos Cinco in the Historic Capitol Hill District (SW 25th St between Hudson & Robinson) features safe trick-or treating including business booths offering free games and goodies. 5 - 8 p.m.
Halloween Bash at Skeletons Museum of Osteology (10301 South Sunnylane Rd) features a spooky, but not too spooky, adventure with scavenger hunts, Halloween-themed games, creepy crafts and trick or treating. $5. 6 - 9 p.m.