There's so much fun to be had this fall in OKC, and we've got the perfect list of family fun activities that won't break the bank! 
1. Fall is the ideal time to head to a local street festival. This list of neighborhood celebrations features events that usually continue through the first part of the fall as long as the weather stays warm. 
2. Test your creativity at Crafts for Kids at Lakeshore Learning, which features an Autumn Flowers Wreath craft activity. For kids ages 3 and up. No reservations necessary. 11 a.m. - 3 p.m. Sept. 16.
3. Get free admission to WINGS: A Special Needs Community Fall Harvest Pumpkin Patch and make tons of fall family memories. Hay rides, pumpkin train rides and a hay bale maze are just a few of the cool things featured here. The pumpkin patch is open Friday-Sunday, Sept. 22-Oct. 15.
4. You don't have to spend a dime to enjoy a day at Full Circle Bookstore. The shop has a coffee bar and cafe, a train table that's very popular with kids and rows of bestsellers.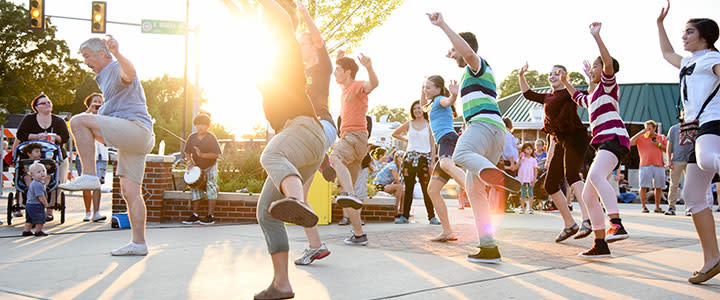 5. A favorite time to explore art as a family happens at the end of September at the Plaza District Festival. This free outdoor event boasts food trucks, outdoor vendors and art displays for the whole family. Sept. 30.
6. The Annual Fiestas de las Americas in the Historic Capitol Hill District is a celebration of Oklahoma's rich multicultural heritage featuring the colorful Parade of the Americas, food, games, music, art and more. Kids area requires a wristband purchase but other activities are free. 10 a.m - 8 p.m. Sept. 30.
7. From art and science to history and more, Oklahoma City offers a wealth of high quality museums, many of which are completely free.
8. Celebrate fall at Quail Creek's Fall Festival. Enjoy games, prizes, pumpkin painting and more. Tickets are just $1 each. Oct. 1.
9. The Pumpkinville at the Myriad Gardens presented by OG&E is one of the most affordable places in town to pick out a fall pumpkin. The event celebrates pumpkins and all things fall. Thousands of pumpkins are on display along with scarecrows and a variety of activities. Free admission for members. Non-members, $6. Open daily, 10 a.m. - 5 p.m. from Oct. 6-22.
10. Explore downtown on a dime with these low-cost family fun ideas.
11. Find a new indoor play place. Several of these places are low-cost and offer a new environment for play no matter the weather.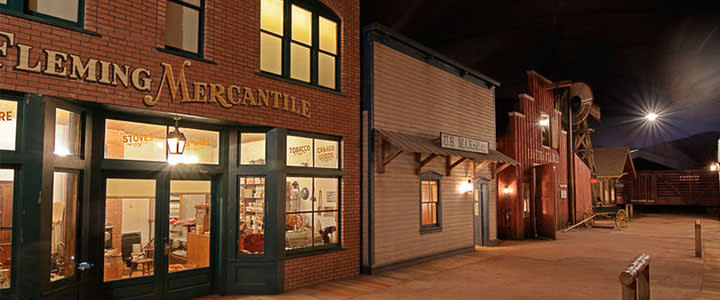 12. Kids ages 4-12 can enjoy a free activity just for them at Saturdays for Kids at the National Cowboy & Western Heritage Museum. The activity is free but you must preregister. Oct. 7.
13. Monthly Free Fishing Days at select area lakes offer a chance to learn a new skill for free. The City of Oklahoma City hosts these free workshops to introduce kids to the excitement of fishing. Sept. 2, Oct. 7 & Nov. 4
14. One opportunity to get fall fun for free is at The Pumpkin Patch at the Gate Church. There's tons of fall fun to be had with the pumpkin patch and tons of fall-themed attractions. Admission and fun activities are free. Pumpkins available for purchase (price varies by size). Monday-Saturday, 11 a.m - 7 p.m.; Sunday 2 - 6 p.m. from Oct. 17-31.
15. Enjoy free admission and fun fall break drop-in activities to the National Cowboy Museum during their Wide-Open Wednesdays on Oct. 18.
16. Bricktown's Brick-or-Treat encourages young ghouls to stop by participating businesses for a special treat! Families can also enjoy a pumpkin-painting station, photo booth and a movie. All activities are free. Oct. 24.
17. Fall is the ideal time to curl up with a good book. Oklahoma City has plenty of public story times and most are offered free of charge!
18. Oklahomans are pretty fortunate that warm temperatures from summer usually hang around well into fall. Take advantage of it by checking out one of these mom-approved playgrounds in OKC.
19. Stop by Myriad Gardens each Wednesday at 10 a.m. for a free nature-themed story time at Reading Wednesdays.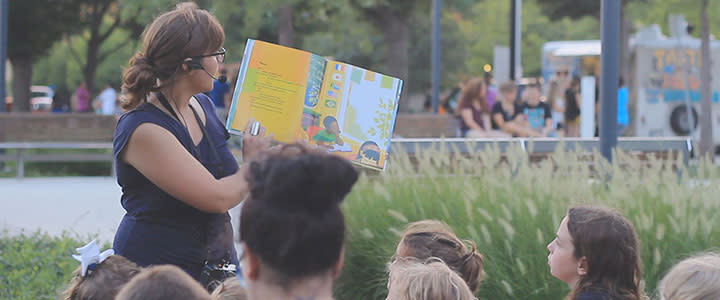 20. Haunt the Harn at Harn Homestead features trick-or-treating and more. $5 in advance. 6-8:30 p.m. Oct. 26.
21. Schedule a playdate! It doesn't cost you anything to get together with friends at a public park. Here are some of our favorite spots to meet up to play.
22. Let your creativity run wild at the Paseo District's annual Magic Lantern Celebration. Children of all ages are invited to "come as they are" and transform themselves with the help of local artists and join in on a costume parade on the labyrinth painted on the street. Oct. 29.
23. Explore the outdoors in search of natural treasures and then craft some beautiful tree art with your spoils at Will Rogers Gardens' Tree Craft Class on Nov. 4.
24. The first Tuesday and Wednesday of each month, you can get out of the house at no cost with the free Monthly Mini Model Build at Penn Square Mall's LEGO Store. 
25. Snap a fall photo in front of some public art! These must-see murals are scattered throughout the Downtown area and are great ways to inspire creativity and expose kids to art without spending a dime.