Labor Day Weekend is the last hurrah of summer at many of Oklahoma City's entertainment venues, so you might as well take advantage of the opportunities before we're all back in the school and work schedules. The city offers a ton of options both inside and outside to make your last weekend of summer exactly what you want it to be.
RIVERSPORT Rapids is capping off the season with a weekend full of activities, none more amazing than the Big Water Bull. Yes, you can ride an inflatable bull on the lower pond of the rapids, and if you cross the finish line, you get a $25 gift card to the Big Water Grill. It has to be easier than a mechanical bull, right? In addition to the games, food and other adventures, RIVERSPORT is making their family day pass available at $29 per person, nearly half off the normal price.
Before you head for the Boathouse District for RIVERSPORT, grab brunch at a downtown hotspot like Mary Eddy's, or the brand new Café Cuvée inside the Ambassador Hotel. Mary Eddy's is located inside the 21C Museum Hotel in Film Row, and the menu includes peaches and cream waffles, migas, and the best "hash browns" you're likely to find anywhere. Want to try French breakfast or brunch in a very approachable setting? Café Cuvée has croque monsieur, ham and swiss galette, and traditional breakfast choices in a casual bistro setting.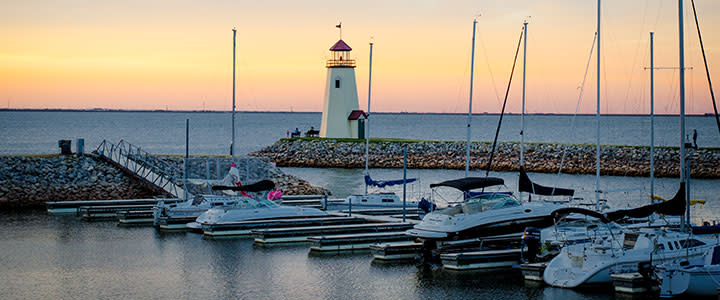 It might be a little counterintuitive, but some people come to Oklahoma City to fish. (NBA superstar Paul George of our Oklahoma City Thunder definitely did!) The metro is home to three lakes with good fishing: Hefner, Overholser and Stanley Draper. Whether it's catfish, bass or a suntan you're after, make sure you get a permit.
Still doing back-to-school shopping (or just for fun)? The Bricktown District on the southeastern edge of downtown is home to dozens of local businesses, all within a short walking distance of each other. You'll find big names like Bass Pro, as well as locally owned boutiques and gift shops. More fashion-forward? The shops at Classen Curve include names like Anthropologie, Bonobos, and lululemon, as well as local boutiques, bars and restaurants.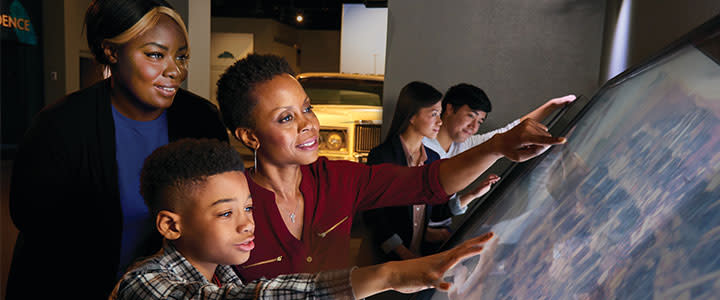 No trip to our city is complete without visiting the Oklahoma City National Memorial & Museum. We have a pro tip for you, though. The grounds of the memorial are open 24 hours, and the interactive screens make a night tour easy and informative, as well as much less crowded. Additionally, some of the features are meant to be viewed at night, and since it will be the end of a hot summer, a cool nighttime stroll through the grounds will help you see the spirit and tenacity of Oklahoma City in a brand new light.
At least once while you're here, head up to the 49th floor of the Devon Tower and have dinner and/or drinks at Vast. The beautiful view of central Oklahoma is impossible to beat, and the food is stellar. Try the beef from No Name Ranch, or sample Oklahoma City's best bone marrow or smoked Gulf shrimp. The wine list is spectacular, and the view inside is almost as beautiful as the one out the windows.