Spring is such an exciting time in Oklahoma City. Neighborhood street festivals and statewide festivals usually get kicked off in spring and tons of opportunities for family fun abound. With summer break just around the corner, save your money this spring by attending family events that are cheap or totally free. Here are 50 opportunities to have family fun under $5 this season. For more ways to save money on family fun, check out our Kids Pass which has several coupons to popular local attractions.
1. Edmond Parks & Recreation is hosting an Outdoor Adventure Series this spring. The series focuses on introducing a variety of outdoorsmanship skills such as archery, fire building, campfire cooking, mountain biking, kayaking, camping and more, for kids 8 & up. Prices vary by activity and some are free.
2. March 8: FREE LIVE on the Plaza in the Plaza District (1700 block of NW 16th St) features artists, live music, special events, local shopping and more on the second Friday of the month. 6 - 10 p.m.
3. March 10 - 23: Enjoy FREE games, crafts, demonstrations and more at the Arcadia Round Barn during Spring Break. 10 a.m. - 5 p.m. 
4. March 12 - 23: FREE Spring Thing! at Oklahoma Hall of Fame (1400 Classen Dr). Celebrating Flower Power to Helping Hands Day, families can enjoy a variety of themed activities, story time, a movie and more. 10:30 a.m. - 1:30 p.m.
5. March 16: FREE Heard on Hurd (Broadway Ave, 1st & Hurd) is a family-friendly street festival featuring local food, unique shopping and live music. 6 - 10 p.m.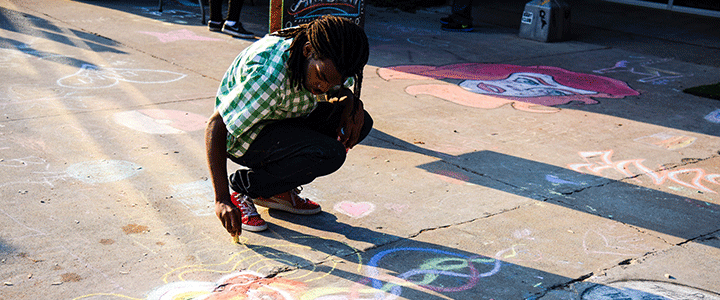 6. March 16 – 24: Three Sister Celebration at the Chickasaw Cultural Center (867 Cooper Memorial, Sulphur) features experience cultural demonstrators, traditional games including stickball and archery, family-friendly films and more. Free to attend; theater admission applies. Monday- Saturday, 10 a.m. - 5 p.m.; Sunday, Noon - 5 p.m.
7. March 17: Parents can browse locally made goods while kids enjoy inflatables, music, face painting, tattoos, games and more at Gypsy Glam Roadshow's annual Kid's Fest. Admission for 10 & up is $5. 11 a.m. - 5 p.m.
8. March 17: Don your green and celebrate St. Patrick's Day at Myriad Gardens with Scottish pipes and drums, food trucks, crafts, games and more. Wristbands for kids' activities are $5, performances are free to attend. Noon - 3 p.m.
9. March 20: Explore animal skeletons to learn about special survival adaptations with representatives from Skeletons Museum of Osteology at the Warr Acres Library. There is no cost to attend but pre-registration is required. 2 - 3 p.m.
10. Explore a spring festival! Whether you are looking for a large festival in the Oklahoma City metro or an event with small-town charm, this guide can help you plan day and weekend trips in Oklahoma.
11. March 23: Take part in the FREE Oklahoma Farm-to-Table Family Festival at the Oklahoma History Center. Explore a variety of perspectives from colonial America to modern day with hands-on activities for visitors of all ages. 10 a.m. - 3 p.m.
12. March 25: In honor of the Gardens' 31st birthday, families are invited to visit the Crystal Bridge for FREE. 9 a.m. - 5 p.m.
13. March 30: Kids ages 12 & up can use clues and solve puzzles to see if they can escape before the time runs out at the Edmond Library's FREE Greek Mythology Escape Room. Noon - 4 p.m.
14. March 31: Enjoy complimentary admission and a variety of family-friendly art experiences at Oklahoma City Museum of Art's FREE Sonic Family Day. Noon - 5 p.m.
15. April 5 - 7: Medieval Fair of Norman at Reaves Park (2501 Jenkins Ave, Norman). Step back in time to the middle ages with live entertainment, craft demonstrations and more. Free to attend; parking, $5. 10 a.m. - 7 p.m.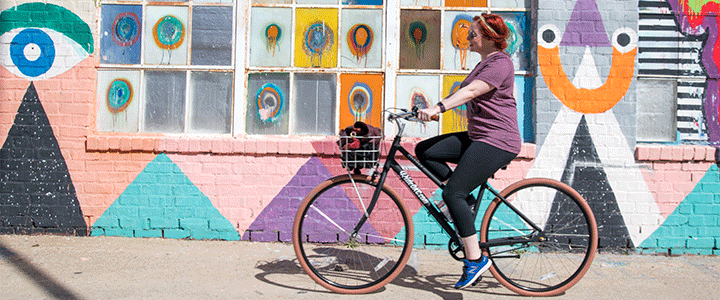 16. Check out some public art! These must-see murals are scattered throughout town and don't cost a dime to visit.
17. Get some fresh air and exercise together and go for a bike ride. There are plenty of scenic trails to discover together.
18. April 6: FREE Arcadia Lake Sweep at Spring Creek Park (SE 15th St, Edmond). Help clean up the shores and parks of Arcadia Lake. Participants will receive a t-shirt while supplies last as well a hotdog lunch. 7 – 10 a.m.
19. Admission at the Fred Jones Jr. Museum of Art (555 Elm Ave, Norman) is always FREE. They're open Tuesday through Sunday and packed with exhibits your little ones are sure to find intriguing. 
20. April 7: FREE Open Street OKC in the Uptown 23rd Street (NW 23rd between Western & Robinson) is a street celebration encouraging active transportation and healthy lifestyles. Accenting the fun will be a local food trucks and wellness ideas and activities. Noon - 4 p.m.
21. April 12: FREE 2nd Friday Norman Art Walk in the Norman Arts District (downtown Norman) features a monthly celebration of the arts in Norman. 6 - 9 p.m.27.
22. April 12: FREE Movie Night in the Park at the MAC Amphitheater (1501 W Covell Rd, Edmond) features a screening of Ferdinand. Concessions available for $1. Movie begins at dark.
23. April 13: FREE Covered in Color: Sidewalk Chalk Competition and Art Festival at Charles J. Johnson Central Park (SE 29th St and Mid-America Blvd, Midwest City) features a vibrant showcase of art and creativity as well as live entertainment, art vendors, food trucks and more. Open chalk zones will be available for those wanting to add their colorful contribution to the festivities. 10 a.m. – 3 p.m.
24. April 13: FREE Second Saturday: Drop-in Studio at Oklahoma Contemporary (3000 General Pershing Blvd) feature an art-making project inspired by works of art on view at the museum. Projects are designed to be accessible and fun for visitors of all ages and all levels of art-making experience. All children must be accompanied by an adult. 1 - 4 p.m.
25. April 13: Oklahoma Sooners Spring Football Game at Gaylord Family Oklahoma Memorial Stadium (1185 Asp Ave, Norman) features a scrimmage, live music, kids' amusement rides, tailgating cuisine and more. Activities, 9:30 a.m.; game, 1 p.m.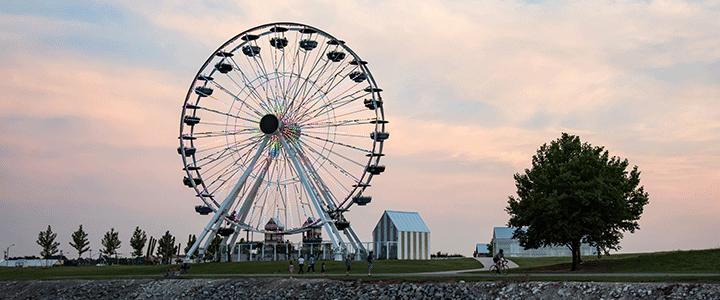 26. April 13: WANDERLUST Pop Up Shops at the Wheeler Ferris Wheel (1701 S Western Ave) features an outdoor market with artists, hand-crafted artisans, boutiques and local businesses offering repurposed, vintage and unique products. 10 a.m. - 6 p.m.
27. April showers bring May flowers but they also bring muddy puddles which might mean you need an indoor playground. Play places are available at several metro malls offering entertainment at no cost.
28. Whether you are looking to explore something new or simply excite your mind in a new way, museums are a fun way for families to spend time together while learning about our world. From art and science to history and more, visit a local FREE museum.
29. April 16 - 20: 89er Days Celebration in Guthrie (various locations) features a chuck wagon dinner, carnival, 1889-style baseball game, parade, rodeo and more. Most events are FREE to attend. See website for a complete schedule.
30. April 28: FREE Earth Day Festival at Reaves Park (2501 Jenkins Ave, Norman) features family fun activities teaching the importance of protecting our earth including hands-on art projects, musical entertainment, mascots, pet adoption and more. Noon - 5 p.m.
31. April 23 - 28: Festival of the Arts at Bicentennial Park (500 Couch Dr) features art from over 200 artists, food entertainment and more. Tuesday - Saturday, 11 a.m. - 9 p.m.; Sunday, 11 a.m. - 6 p.m.
32. April 25 - 27: FREE Norman Music Festival in Downtown Norman (Main St & Jones Ave, Norman) s a free, three day independent music festival featuring more than 300 performers providing free arts, culture and entertainment. See website for a complete list of bands and schedule of events.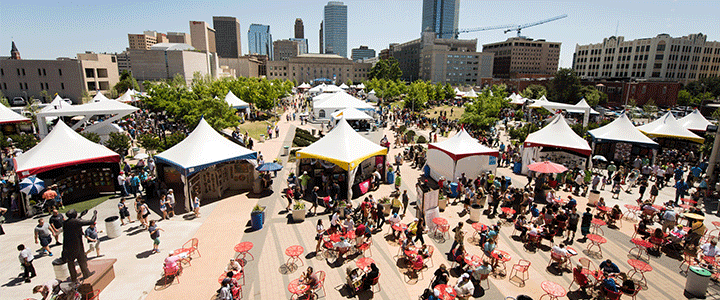 33. April 27: FREE Festival's Got Talent at Bicentennial Park (500 Couch Dr) is a talent competition for kids in grades k- 12th. All forms of entertainment are welcome. 3:30 - 5 p.m.
34. Taking the whole family out for a restaurant meal can be expensive. Pack up your regular homemade lunch and take it on a picnic to instantly upgrade your meal time for free. Our list of top picnic spots in the metro should provide you with an ideal location. 
35. May 3: FREE Cinco de Mayo en Calle Dos Cinco Celebration in the Historic Capitol Hill District (SW 25th St between Harvey & Robinson). Celebrate Cinco de Mayo with live entertainment, food trucks, a salsa tasting contest, a traditional Mexican dress show and more. 6 - 9 p.m.
36. May 4: FREE Fishing Days at OKC Lakes & Ponds (Various Locations). The City of Oklahoma City offers FREE fishing on the first Saturday of each month. No city permit is required; however a State license is for anyone 16 and older.
37. May 3 - 5: FREE Downtown Edmond Arts Festival (30 W 1st St, Edmond) features more than 100 artists, food vendors, live music and a children's area. 10 a.m. - 8 p.m.; 11 a.m. - 5 p.m.
38. May 3 - 5: Rose Rock Music Festival in Downtown Noble (304 S Main St, Noble) features a carnival, art and craft vendors, festival food, parade, car show and live music ranging from country, blues and rock to classical and retro pop. Free admission. Friday, 5 p.m.; Saturday & Sunday, 10 a.m.
39. May 4: Festival of the Child at Yukon City Park (2200 S Holly Ave, Yukon) is a one-day celebration featuring over 50 areas of fun including kayaking, moon bounces, crafts, pony rides, storytelling and more. All activities are geared for children 12 and under. Kids, $5 in advance, $7 day of; adults, FREE. 10 a.m. - 4 p.m.
40. May 4: FREE Red Brick Nights Street Festival in Downtown Guthrie (2nd & Harrison Ave, Guthrie) features pop-up shops, food trucks and live music. 5 p.m.
41. May 5 – 6: FREE May Fair Arts Festival at Andrews Park (201 W Daws, Norman) features two-day, outdoor art show featuring artists and quality craftsmen, top area performers, artists demonstrations, children's art activities, a student art show, food and more. Saturday, 9 a.m. - 6 p.m.; Sunday, 11 a.m. - 5 p.m.
42. May 6: FREE Family Day at Oklahoma City Museum of Art (415 Couch Dr). Enjoy free admission and a host of hands-on art activities and experiences throughout the entire Museum including kid-friendly performances throughout the galleries and in the Samuel Roberts Noble Theater. Noon - 5 p.m.
43. May 7: FREE First Mondays for Kids at Sam Noble Oklahoma Museum of Natural History (2401 Chautauqua Ave, Norman) feature FREE admission for kids 17 years old and under. General admission applies to guests 18 and older. Adults (18-64), $8; seniors (65+), $6; Kids (17 & under), FREE. 10 a.m. – 5 p.m.
44. May 11: OKC Garden Fest at the Oklahoma City Farmer's Public Market (311 S Klein Ave) features a variety of vendors with herbs, perennials, roses, produce, pottery, jewelry, wineries, food products and food trucks. 9 a.m. - 4 p.m.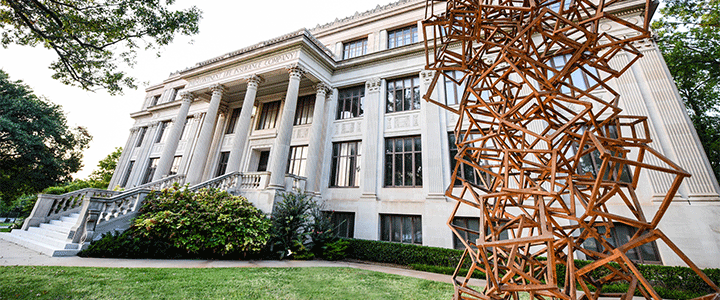 45. May 11: FREE See You Saturdays at the Oklahoma Hall of Fame (1400 Classen Dr) features new, themed experiences and learning opportunities for families to enjoy together including crafts and guided tours. 10 a.m. – 5 p.m.
46. May 11: RailFest at Moore's Central Park (700 S Broadway Ave, Moore). Enjoy a train show with family activities including barrel train rides, food trucks, music and more. Admission to the train show and workshops are $5. Kids are free as well as many of the family activities. 10 a.m. – 9 p.m.
47. May 17: FREE Movie in the Park at Central Park (700 S Broadway Ave, Moore) features a screening of Incredibles 2. Concessions available for purchase. 7 - 10 p.m.
48. May 18: Okie Sampler at Chester's Party Barn & Farm (5201 Cimmaron Rd NW, Piedmont). Spend a day on the farm shopping and enjoying fun activities such a pony rides, live music, hay rides and more. Admission is $5 kids under 1 are free. 10 a.m. - 6 p.m.
49. May 25: Bethany 66 Festival (Ashbury & College Ave, Bethany) is a family-friendly event featuring food, downtown sidewalk sales, antiques, commercial exhibits and children's activities. FREE admission. 10 a.m. - 4 p.m.
50. May 25 - 27: An annual favorite, the Paseo Arts Festival hosts a variety of local and regional artists from varied backgrounds and mediums. Attendees can browse art and enjoy music, food vendors a children's area and more. The festival is free to attend. Saturday & Sunday, 10 a.m. - 10 p.m.; Monday, 10 a.m. - 5 p.m.