8. Matisse in His Time: Masterworks of Modernism from the Centre Pompidou, Paris includes over 100 works of art and takes up the entire second floor of the Oklahoma City Museum of Art (OKCMOA)! The exhibition showcases over 50 works by Henri Matisse. The additional 50 works are by artists such as Pablo Picasso, Pierre-Auguste Renoir, André Derain, Georges Braque, Joan Miró, and Amedeo Modigliani.
7. Matisse in His Time traveled more than 4,700 miles from the Centre Pompidou in Paris to Oklahoma City. The Centre Pompidou is the second largest museum of modern art in the world, second only to the Museum of Modern Art in New York City.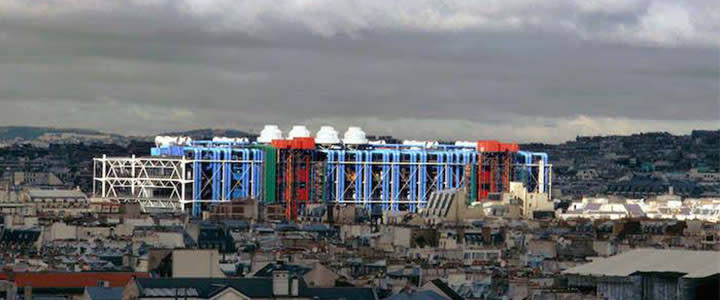 Centre Pompidou, Paris
6. Matisse and Picasso enjoyed a healthy rivalry for most of their artistic careers. Matisse wrote to his son Pierre in 1935, "In two weeks I'll be going to Paris to see the great Cubist show where there are two amazing Picassos on view. Everyone says they're absolutely out of this world." When you visit, see if you can find some similarities and differences between these two great artists.
5. Matisse wasn't just a painter! He experimented with many other mediums including sculpture and drawing. The sculpture below is unique in that there is no "front" or "back." The work can be experienced from all sides. Make sure to walk all the way around the sculpture during your visit.
4. At age 74, Matisse embarked on a new phase in his career. A decade after an operation, bedridden and with limited mobility, he was unable to paint or draw freely. Instead, using only large shears and gouache-painted paper, he produced a series of paper cut-outs, which he published as the Jazz portfolio. The Jazz portfolio can be seen in the second to last room in the exhibition.
3. This summer, over 45,000 people visited OKCMOA to see this exhibition. Many have been Oklahomans but visitors have come from as far as Brazil and New Zealand.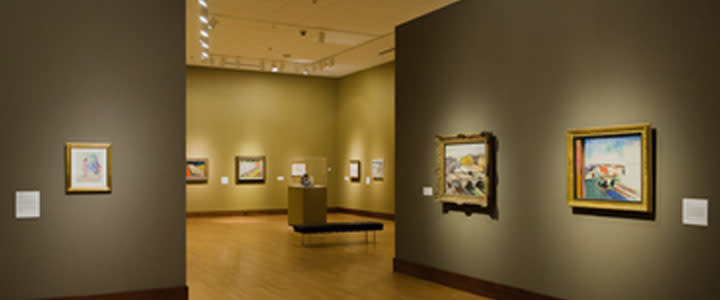 2. The exhibition was made possible by a grant from Inasmuch Foundation in honor of its founder, Edith Kinney Gaylord. Gaylord created the Oklahoma City-based foundation in 1982 and would have celebrated her 100th birthday on March 5, 2016.
1. You only have 10 days left to see these incredible works before they travel all the way back to France, so what are you waiting for? The exhibition will only be on view until September 18! Tickets can be purchased online at www.okcmoa.com/matisse, in person at the Museum, or by calling the Museum at (405) 236-3100. OKCMOA is located downtown at 415 Couch Drive, Oklahoma City, OK 73102.