Mark your calendars for June 11-21 and tune in to OKC's premier film festival from the comfort of your home. 
deadCenter Film Festival is a tried-and-true summertime event that takes place each June in Oklahoma City with a mission to promote, encourage and celebrate the independent film arts across the metro and beyond. The name "deadCenter" refers to Oklahoma City, the "dead center" of the United States, and the "dead center" of the downtown Oklahoma City metro area, where the festival is typically held. 
This event started in OKC in 2001 with two brothers, 50 fans and hotdogs catered in by the brothers' mom. Today, deadCenter Film Festival is Oklahoma's largest film festival and this year celebrates its 20-year anniversary of hosting award-winning films, filmmaker panels, celebrity discussions, screenplay readings, film classes and more.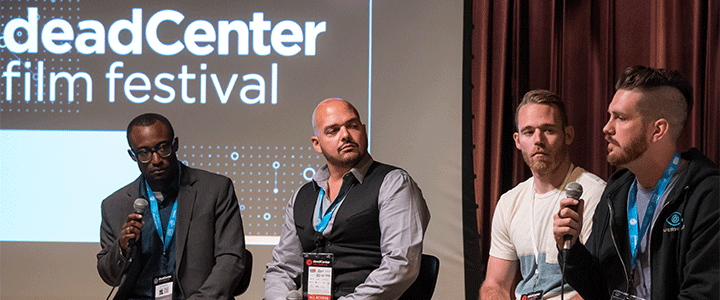 In honor of the 20th anniversary, deadCenter is expanding from four to 11 full days, showing a record number of films, offering half-price All Access passes, featuring epic cast reunions of notable films made in Oklahoma, and unlimited access to more movies and expertly curated panels than ever before. Many events have changed this year due to social restrictions so deadCenter Film is moving the entire festival slate online—utilizing the latest streaming and community engagement technologies. Due to the pandemic, only a select number of public screenings will be available in limited capacity to passholders.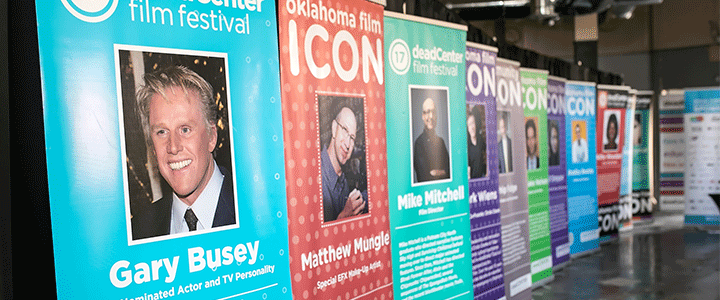 Of the 140 films selected to screen at the festival, 20 feature-length movies and 120 short films were chosen, with thirty of the films made in Oklahoma or by Oklahoma filmmakers. Oscar-wining producer and Oklahoma Hall of Fame member Gray Frederickson will kick off the festival with a discussion about producing The Outsiders in Tulsa in 1982 and cast and crew reunions for I Can Only Imagine, Sweethearts of the Prison Rodeo, Making Arrangements, Crazy Enough and Rainbow Around the Sun - all made in Oklahoma films - will be available for pass holders. deadCenter is the best place to see exciting new short films, insightful documentaries, hilarious comedies, scary monster movies, and the best independent films from around the world and all over Oklahoma—you won't want to miss it.
View the full film schedule or head to this page to purchase half-price passes. Happy streaming!