February is about love… for crafts. On the weekend of February 7-9, patrons will make their way to the highly anticipated, annual craft show, An Affair of the Heart. This one-of-a-kind shopping event takes place at the State Fair Park, featuring more than 500 exhibits from over 30 states that highlight a variety of handmade crafts.
While you're in Oklahoma City for An Affair of the Heart, discover the hidden gems this city holds by exploring nearby restaurants, shopping and attractions.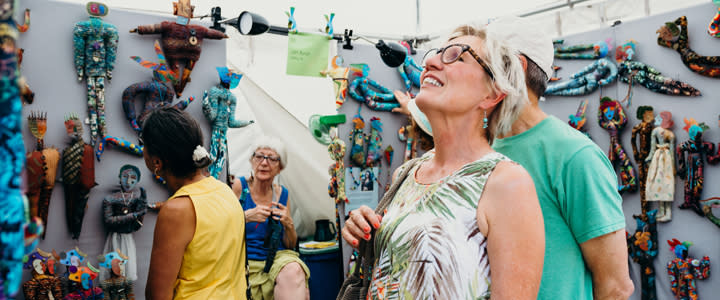 If the sizable craft show didn't meet all of your shopping needs, head to the Paseo Arts District for an eclectic, one-of-a-kind shopping experience. Eden offers unique fashion, playful accessories and wardrobe styling in the heart of the Paseo Arts District. Just down the street is Bone Dust Cowgirl—this whimsical shop specializes in handmade, western-inspired art, jewelry and clothing. Explore First Friday on the Paseo from 6-9 p.m. on February 7 for a variety of entertainment, refreshments and special themed exhibits from more than 80 local artists.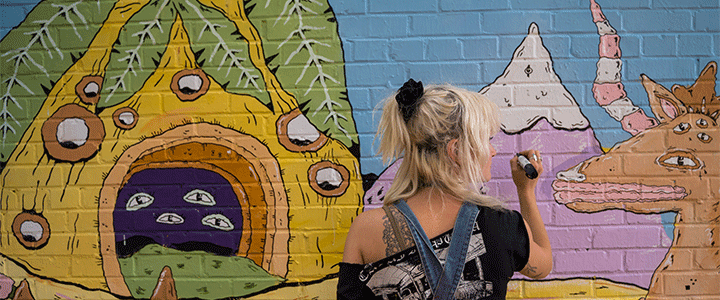 Head to the Plaza District to find one of OKC's prime photo spots. Plaza Walls is an outdoor art exhibit that features more than 25 artists and stretches longer than a football field—bringing rare, exceptional styles of art to life.
If you're looking for a more casual dining experience in the city, Empire Slice House is a high-demand, must-have pizza eatery. Their flexible menu offers diners the choice of a single slice or whole pie, as well as salads, gluten-free options and sharable appetizers. Both locals and tourists are drawn to Empire's unique toppings, late-night hours and trendy atmosphere.
Top off the day with a country steak dinner everyone will love at Cattleman's Steakhouse, recently chosen as "Oklahoma's Best Steakhouse" by The Daily Meal. As Oklahoma's oldest continually operated restaurant, the 106-year-old establishment is located in the heart of Stockyards City and celebrities like John Wayne and Ronald Regan have dined there. Don't stop with a perfectly cooked steak, try a slice of the coconut cream pie for a top-notch, mouth-watering dessert.  Pro tip: don't be afraid to try the lamb fries.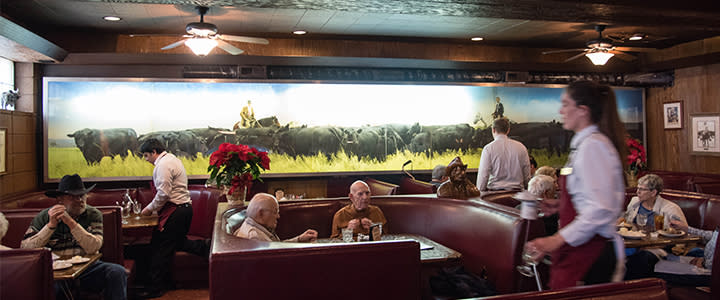 For other events and festivities happening in February, check out our February in OKC page. Don't leave town without hitting up one of OKC's must-see attractions, either. This list will give you the top places to explore if you've spared us some time.
Whether you spend all three days at An Affair of the Heart or simply one afternoon, carve out time to experience the distinctive and outstanding stops that make Oklahoma City a thriving metropolis.