Do something different this weekend. Come to Oklahoma City for a fun weekend and leave your car behind. Book a seat on Amtrak's Heartland Flyer offering daily service between Fort Worth and Oklahoma City. Ditch the traffic and enjoy a great weekend starting the minute you step foot on the train.
The Heartland Flyer pulls into downtown OKC around 9:30 pm,  placing you just steps from the heart of the city's entertainment district, Bricktown.  Both downtown and Bricktown provide great entertainment, dining, and lodging options easily accessible by foot. There is no need to rent a car. You can walk and find plenty of opportunities for a great weekend.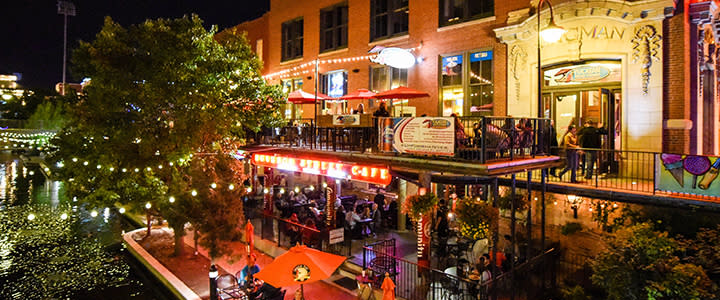 Oklahoma City Bricktown area hosts great hotels like Courtyard by Marriott,  Sheraton, Skirvin Hilton, and Colcord. Check into your hotel, then grab a late dinner before heading out for the night. Dine at the Colcord's popular Flint restaurant,  or head to Bricktown for a margarita on the Canal and great Mexican food at Chelino's, live jazz and Cajun food at Bourbon Street Cafe, or sample the featured microbrews & food at the Bricktown Brewery.
 
After dinner, explore the area with Bricktown Canal Water Taxi. It is a fun way to see what the area has to offer and learn its history.  Use the water taxi's on/off service anywhere along the canal.  Stop off for dueling pianos at Michael Murphy's, watch live entertainment at one of the area clubs/bars, or walk along the canal.
 
On Saturday, set out to explore some of the Oklahoma City's great attractions.
 
Museum lovers, will enjoy head the city's amazing museums and galleries. Visit the Oklahoma City National Memorial and Museum or  the Oklahoma City Museum of Art.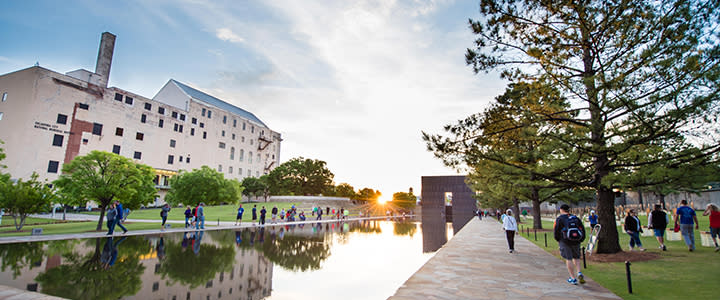 For food lovers, there are many great local restaurants. Want a unique culinary experience? Try one of the Foodie Foot Tours. The Deep Deuce and Automobile Alley tours are just a short walk from your downtown or Bricktown hotel.
 
Sports fans can enjoy a OKC Dodgers baseball game or watch the OKC Thunder basketball team play at home.  Want to be more active? Go indoor rock climbing at Climb Up, tour OKC with a Spokies ride-share bicycle, or enjoy a full day at Riversport Adventures white water rafting,  zip lining over the Oklahoma River, and more.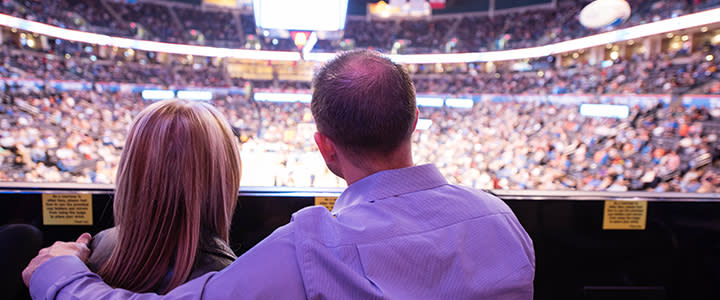 Shop and find your heart's desire at one of the area's shops like Painted Door, Exhibit C, Oklahoma's Red Dirt Emporium,  and Bass Pro Shops.
Want something more laid back? Check the calendar of events at VisitOKC.com for concerts, festivals, or special events. There is always something happening in Bricktown and downtown OKC.
For dinner Saturday night, treat yourself and get a table at Mickey Mantle Steakhouse or Vast in the Devon Tower. It will be the perfect ending to a fun filled day.
Sunday morning comes early as the Heartland Flyer leaves the station before 9am. You'll love your time here. And if you have one more day to spend, you'll find even more places to visit.