Adding eggs to a dish does not necessarily make it a brunch item, and while it seems nearly every concept offers brunch these days, Oklahoma City is home to several restaurants that have always done brunch well. Those listed here—we call them civilized—even offer Saturday and Sunday brunch, because a weekend day is a weekend day, after all.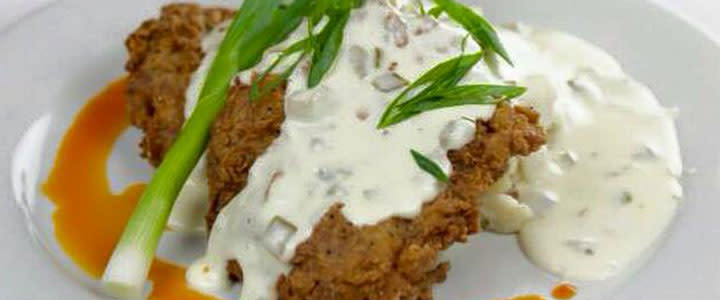 Cheever's Cafe has long been a brunch favorite in Oklahoma City. The eatery specializes in comfort food with a Southwestern flair. Their signature dinner dish—a chicken-fried steak the size of a dinner plate—is served in a smaller portion for brunch, and it's also the star of Cowgirl Benedict, which comes with skillet potatoes and red chile hollandaise. Other popular favorites include roasted chicken enchiladas and the green chile pork stack. Lighter fare is on the menu, as is a full bar that includes a solid wine list.
For a more traditional breakfast/brunch, hit up Packard's New American Kitchen. (They even have a breakfast sandwich on the weekday menu in case you want to brunch on a Tuesday.) In addition to having some of the best sourdough pancakes anywhere, Chef Chris McKenna serves up delicious duck confit hash and fried chicken biscuit with house-made pimento cheese. Channel your inner child if you like, and order the Crunch-Berry French Toast, or take advantage of the full bar and multiple Mimosa options.
In terms of elegance and sophistication, it's hard to beat Stella Modern Italian for weekend brunch, and if the weather is cooperative, the patio is beautiful. Chef Melissa Aust prepares creative, beautiful, delicious dishes, and she loves brunch. That love shows. The Green Eggs and Ham, made with prosciutto, has enough calories that it should be shared with the table. For something remarkably different, go with the spicy potato and leek waffle. Served with Parmesan chicken and sausage gravy, it's a brilliant take on a savory waffle. The Bloody Mary bar is well stocked, and Mimosas come with options of three different juices.
Ever tried French country dining? La Baguette Bistro serves breakfast seven days a week, so brunch is technically available every day. Befitting a French bistro, the menu includes excellent hollandaise options, fluffy omelettes, and savory crepes. The Crepes Normandie with spinach and bacon are a local favorite, and the Croque Madame is hands-down the best in Oklahoma City. The Buthion brothers keep an extensive wine list, including the best by-the-glass rosé selection, which, again, is appropriate behavior from real Frenchmen.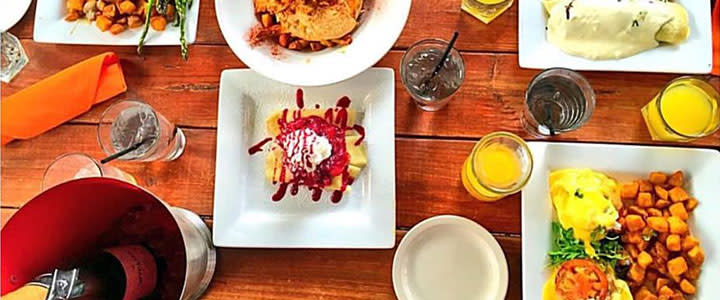 Finally, if you're feeling a little more hippie-esque, head over the Paseo Arts District for a super casual brunch at Picasso Café. While their breakfast burrito is by far the most popular item on the menu among locals, they are also well known as one of the few quality vegetarian brunch options—along with The Red Cup, which is all vegan and vegetarian. The menu is stable, but very creative, including a chicken-fried Portobello with soy cream gravy and a quinoa-black bean burger.
Brunch is busy at all these locations, so reservations are highly recommended, and all of them use Open Table.