A night out doesn't have to be a meticulously planned event. Sometimes, come as you are is the best kind of evening, and OKC has a ton of choices for a casual night out with friends, from beer gardens to patios to drinks with a view, and even a cigar bar if that's your thing.
Bleu Garten is billed as a hub in Midtown, and that's as a good a description as any. The outdoor bar and food truck court has full liquor bars, cornhole, plenty of tables and a festive crowd. Relax with friends over local beers or cocktails, and just enjoy the outdoors. On nice evenings, it's a great escape that feels like a backyard party, and it's a perfect jumping off point to hit a few more of Midtown's bars, like R&J Lounge and Supper Club's patio right across the street.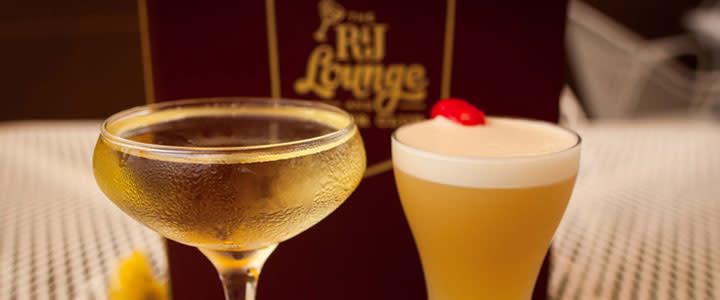 If Automobile Alley is more your vibe, then The Yard may be the perfect spot for you. Just east of Auto Alley on NW 7th, The Yard has a huge selection of beer—including local brews—wine and spirits in an outdoor setting. The tacos and pizza are made in-house, and the pizza is helpfully served by the slice.
If you like options, then The Jones Assembly offers three bar environments every night: indoor, outdoor, intimate lounge. More than just a beautiful facility, Jones has some of the best bar staff in the metro, and the cocktails upstairs at the T Room reflect that level of talent. Quieter, darker, and more conversation friendly than the other two choices, the T Room is like a different concept inside the Jones. Downstairs, the main bar and patio serve up beer, wine and cocktails, or grab dinner at the popular Film Row restaurant.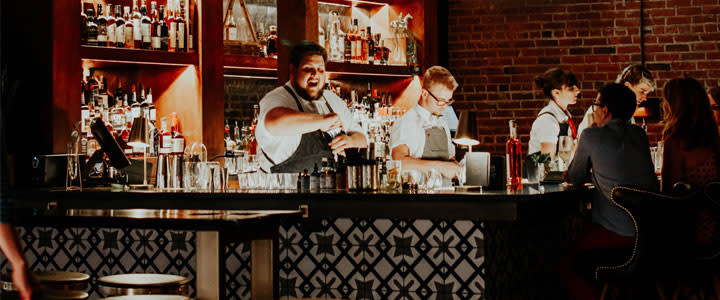 Speaking of Film Row, Mary Eddy's at the 21C Museum Hotel offers a unique combination of entertainment options. The bar team at Mary Eddy's has won three consecutive bartender smackdowns in OKC, and the lounge is completely separate from the restaurant. You can stay in the lounge or take your drink and wander through the hotel's beautiful collection of modern art. It's open 24/7 and they really don't mind you taking your drink with you. Should you decide you need snacks or dinner, an excellent bar menu is available.
Enjoy a cigar with a pour of stellar whiskey? Burn by Rocky Patel is designed with you in mind. The staff is well trained, so if you're not sure how to navigate cigars, they'll happily help you choose one. The bar and lounge are modern without being sterile, so pull up a bar stool or a couch and enjoy premium spirits and premium cigars. No athletic wear, including athleisure wear, though.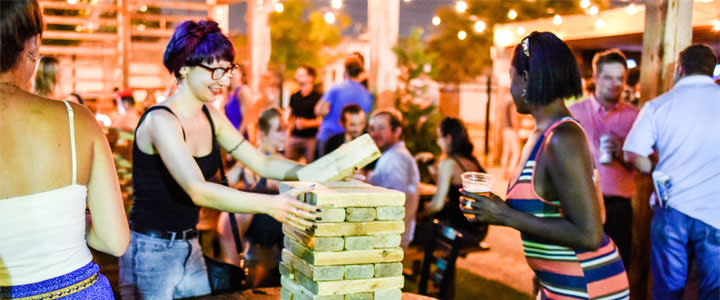 That athletic wear ban extends to Vast, too, the restaurant at the top of the Devon Tower. The lounge at Vast is casual, so you need not dress up to visit one of the city's crown jewels. Enjoy a spectacular view of central Oklahoma while sampling one of the best wine lists in the state, or order from the dinner menu. The full menu is available in the lounge.
When Ponyboy went into Uptown 23rd, we thought we were getting a two-story bar with an Okie theme. That's not the best part about Ponyboy, though. On Friday and Saturday nights, the upstairs bar is a non-smoking, rowdy, all-skill-levels disco! Yes, you can dance in a non-judgey environment free of cigarette smoke. The vibe is neighborhood bar meets downtown disco, and it's absolutely one of the best nights out in town.