Heading into Cultivar Mexican Kitchen in the historic Automobile Alley, you may notice an odd-looking stainless steel contraption to your right, just before you enter the ordering line. This contraption is a machine to make handmade corn tortillas, and at Cultivar, they go one step beyond to make them with ground heirloom masa. This is just one extraordinary culinary benefit you'll get from an eatery whose sign boasts "Farm to Fire".  Upon walking in you'll notice fresh baskets of farm-fresh produce,  modern farmhouse decor, a lengthy bright bar, and most importantly, helpful friendly servers.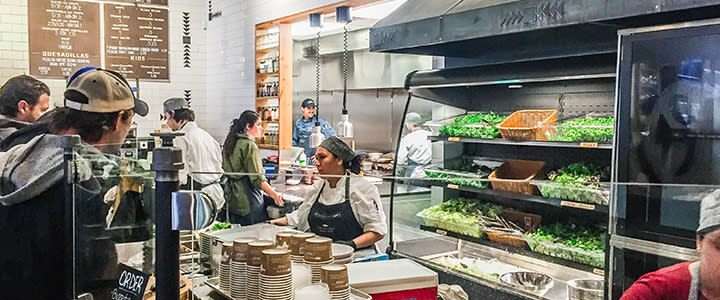 Cultivar is a casual taco bar that offers a variety of fare including made-to-order burritos, bowls and salads, or the real star – craft tacos of all sorts that will leave your taste buds clamoring for more. 
The standard Craft Tacos menu includes some authentic options , but also other daring and delicious items like the Grassfed Beef Barbacoa with Brussels sprout slaw, spicy tajin nuts, cilantro and cumin-lime aioli.  There is also a Seasonal Tacos menu like the Fried Chicken Taco (think chicken wings in a taco) or the Korean Pork Belly taco that offer adventurous gourmet versions that are equally pleasing. 

There are even choices for vegan and vegetarians as well, like the Herb Roasted Mushroom and the Vegan, a delicious concoction of chickpea fritters, turmeric tofu scramble, radish, pickled cucumber and avocado salsa verde with refried beans.  There truly is something for just about everyone at Cultivar. The tacos are pretty filling so keep that in mind while ordering accordingly!
Along with the tacos, do not miss out on the local favorite – the Homemade Chips and Queso, and while you're enjoying them, drizzle in one of the three homemade hot sauces on each table labeled Field, Farm, and Fire.  Side dishes include Crispy Agave Brussels Sprouts and Chorizo Potatoes, and on a cold day warm up with the Chicken Posole Soup.  For dessert, round out your meal with one of their Seasonal Cookies, Tres Leches Cake or a Mexican Chocolate Quesadilla.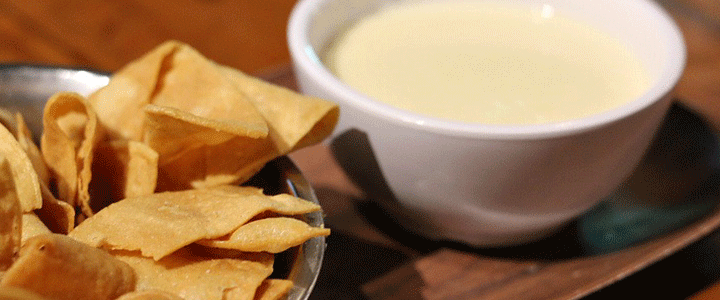 Cultivar also serves up breakfast until 10 a.m. on weekdays and brunch until 2 p.m. on Saturday and Sunday including breakfast tacos, tostada, burritos and chilaquiles as well as a delicious version of huevos rancheros.
The indoor/outdoor patio (large glass garage doors open to the ceiling on nice days to open up the dining room) will give you a pleasant view of Oklahoma City on a nice day, and the bar out at the outdoor patio features a sliding window into the bar where bartenders can serve you up one of their craft cocktails, wine, locally crafted beers or a glass of their house sangria.