If you're craving a delicious meal with some south-of-the-border flair, we've got nine suggestions for you to spice things up around the OKC metro!
Abels (5822 NW 50th St)
If you're looking for authentic Mexican, look no further than Abels Mexican Restaurant.  Their fajitas are among some of the best OKC has to offer, but for the locals,  the real star of the menu for are the Tacos Calvillo, which will be some of the best street tacos around! Juicy succulent pieces of beef are generously dolloped onto homemade corn tortillas and served with a side of grilled onions and jalapenos. Make sure and ask for the squeeze bottle of green sauce!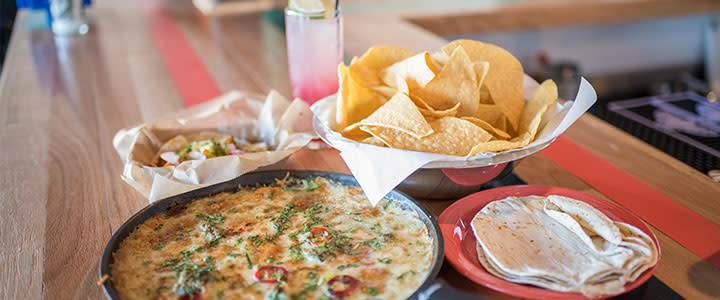 Revolucion Taqueria & Cantina (916 NW 6th St)
This taco and tequila focused eatery is a favorite among OKC spice lovers for its high energy, and late-night eats and drinks and is located in the new go-getter SoSA district of OKC. They have a square island style bar and a lively patio to enjoy as well! Start your meal with the Queso Fundido, a large skillet of Chihuahua and Monterey jack cheese topped with chorizo, pickled chiles and served with warm tortillas.
Tamales El Patio (3421 SW 29th St)
If you're looking for the most delicious tamales around, check out Tamales El Patio. Order them by the half dozen or dozen. It's small inside but the flavors of the red pork tamales will make you soon forget the small space!
La Oaxaquena Bakery & Restaurant (741 SW 29th ST)
If you've never been to a Mexican Bakery, you will be bowled over by La Oaxaquena Bakery & Restaurant! Their baked goods are what make them popular like their freshly-made churros with caramel and cream filling but their moles are pretty outstanding on the savory side as well! If you love true Oaxaca flavors, this is your place!
Big Truck Tacos (530 NW 23rd St)
This non-traditional gourmet street taco place started as a truck and now has become a beloved brick and mortar eatery that serves up fantastic tacos with funny names along with their variety of delicious salsas.  Try the Crispy'cado, filled with fried avocado, romaine, tomatillo salsa, pico and queso or their Torta Mexican Sandwich filled with flank steak, borracho chicken or green chile pork.
Cultivar Mexican Kitchen (714 N. Broadway Ave)
One of Oklahoma City locals favorite new hangouts is Cultivar Mexican Kitchen.  Located in our buzzing Automobile Alley, their motto is "Farm to Fire".  This hipped-up farmhouse style eatery uses farm-fresh produce and locally sourced meats to make some of the best craft tacos you'll ever have.  It has a beautiful bar, private rooms, and an outdoor patio complete with an outdoor bar window to order cocktails and beer. Try one of their regular tacos like the Heritage Pork Carnitas Taco with Green Cabbage, avocado, salsa verde and Cotija cheese.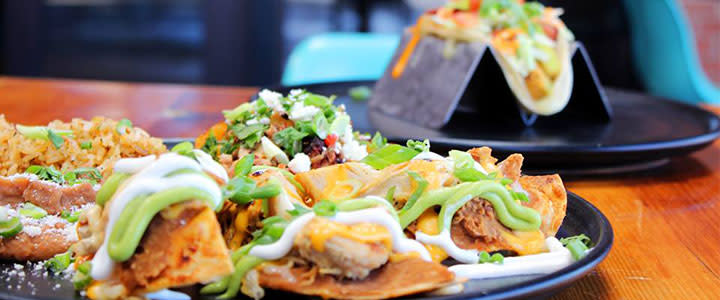 Hacienda Tacos (12086 N May Ave)
Hacienda has quickly become an OKC favorite for south of the border fare, frozen sangrias and delicious sauces. Try the Al Pastor taco with the 9 Juan Juan sauce or steer away from regular tacos and get the Taco Cheeseburger. You won't regret it!
Mi Lindo Mazatlan Restaurante
If seafood is your thing, you must try Mi Lindo  Mazatlan Restaurante.  This authentic Mexican seafood eatery is off the beaten path but much-adored by locals.  While they serve all types of Mexican fare, the seafood dishes like the Culichi are their specialties. Culchi is a concoction of shrimp in a green chile cheese sauce that is mouth-watering good. 
Taqueria Sanchez (4011 NW 10th St)
There are quite a few Taquerias around OKC, but Taqueria Sanchez food truck is among the best in taste and price around. The tacos come in at around $1/each and the flavors are amazing! Look for the big blue truck parked at 4011 NW 10th Street on a regular basis and try the Al Pastor tacos and if you're an avocado lover, you can order a whole sliced one on the side.