Oklahoma City has a remarkable abundance of talented mixologists, and the craft cocktail culture has matured rapidly as a result. Local bartenders infuse their own spirits, make their own syrups in-house and even create their own bitters and shrubs. You'll find talented bartenders in many local joints, but here's a few suggestions to get you started:
The Garrison Finish from Ludivine
Black-tea-infused Bourbon is mixed with lemon juice, agave nectar and a blackberry-thyme shrub to create a cocktail that is equal parts sweet and sour. The contrasts are startling and layered. The bartenders at Ludivine are some of the most creative in Oklahoma City, and they also specialize in creating cocktails according to your own tastes. Sit at the bar, have a Garrison Finish or a seasonal cocktail, and then let their bartenders experiment to make you a custom cocktail.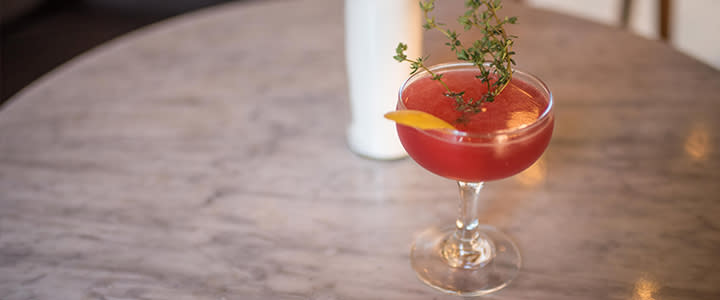 The Ambassador Sling from OBar at The Ambassador Hotel
A riff on a popular cocktail, The Ambassador Sling comes with a view of Oklahoma City's skyline from the rooftop patio atop the hotel. Gin is combined with Cointreau, Benedictine, bitters, apple shrub, Grenadine and lemon juice for a refreshing, easy-to-love cocktail. The view really does help, but the cocktails at OBar are stellar in their own right, including their rotating seasonal menu.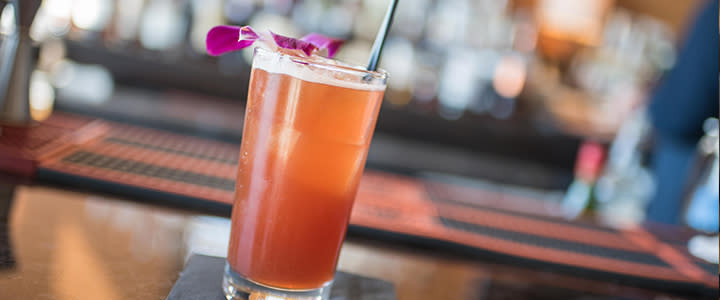 The See-Through Carré from The Hutch on Avondale
Managing partner Kyle Fleischfresser was one of the driving forces behind the craft cocktail movement in Oklahoma City, and he's carried his love of mixology into the bar at The Hutch. The See-Through Carré is one of Fleischfresser's creations, using one of his favorite spirits: rye whiskey. He's also in love with Bourbon, which will be obvious when you see the back bar. The blend of unaged rye and immature brandy make for a fascinating, complex cocktail, with plenty of kick, but nice floral, tropical and candied notes too.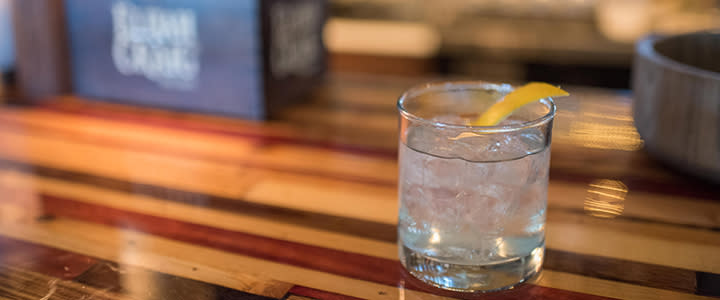 The Huntsman from Mary Eddy's at 21C Museum Hotel
You will love the cocktail even more than the name—and you can carry it around like an adult as you enjoy the hotel's public art gallery. Rye is mixed with chai spice-infused Carpano, sweet Vermouth, Oloroso Sherry and bitters to create a lush cocktail with a multi-layered palette of exotic and familiar flavors. The spice notes and creative blend mask the alcohol well, meaning this one is easy to love.