May 25 is National Wine Day. If you need an excuse to drink wine, we don't just understand you, but we support you celebrating this brand new "holiday." Since most days are "drink wine day" for some of us, we have some favorite spots around town to celebrate, beginning with The Metro Wine Bar & Bistro.
Owner LaVeryl Lower has been recognized in nearly every publication in Oklahoma City for her amazing wine list. The bottle list is smaller than many, but it is still excellent, and her by-the-glass list, which changes five times a year, is the gold standard in OKC. You can choose from a list of flights or build your own, and all wines on the glass list are available by the ounce, just in case you can't make up your mind. Choose between ten reds, ten whites, and three sparkling wines. The list is eclectic, so everyone can find something that suits their palate.
For affordability and approachability, it's difficult to beat Packard's New American Kitchen. The Midtown restaurant has a list of about four-dozen wines by the glass, and a small but interesting bottle list. Flights range from sparkling to interesting whites to traditional reds, and they keep a nice list on the rooftop, too, so you can enjoy a fantastic view of downtown while you do some patio drinking. Check the board downstairs for weekly bottle and glass features.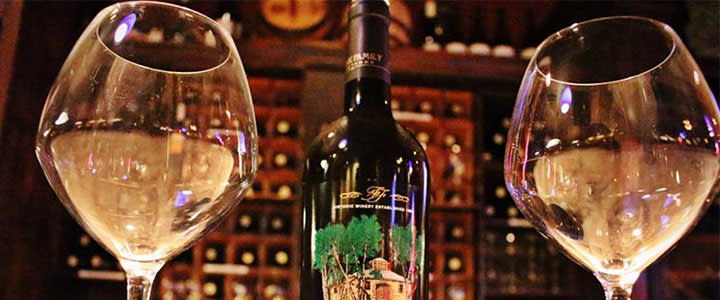 French bistro more your thing? Michel Bouthion keeps an impressive list of wines from all over the world at La Baguette Bistro, but you will definitely find a solid selection of French wines by the glass and bottle. Bouthion has been a long-standing proponent of rosé, so he keeps more by the glass than any other bar/restaurant in the metro.
If you're staying in Bricktown or just visiting the area, be sure to hit up The Mantel Wine Bar & Bistro. Owner Randy Meyer was one of the first to see the area's potential, and he's been keeping an extensive list—bottle and glass—in the district since 1998. Meyer loves big, bold wines, so you can expect more Cabernet Franc and Petite Sirah here than at other places. His list features a great selection of domestic wines, especially California, and imports, and at last count the by-the-glass list totaled more than 40 options. Patio seating is available out front so you can enjoy the buzz of Bricktown.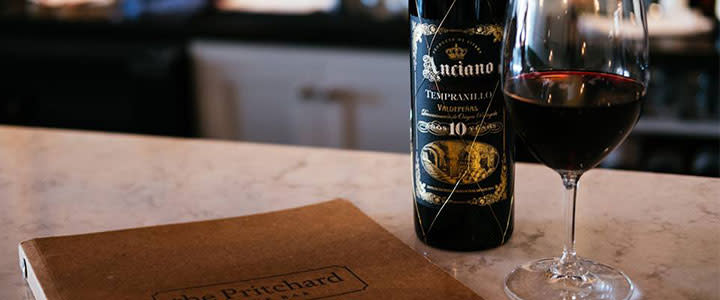 The Pritchard Wine Bar is the newest wine destination in OKC. Sommelier Mindy Magers has assembled a remarkably diverse list, especially on the red side. Wines from Spain are some of the best values in the world, and Magers's list features more Spanish red by the glass than any other list in the metro. The list leans toward big and expressive, but there is something here for every palate, and Chef Shelby Sieg's small-plate magic makes it a great place to grab a glass and a snack.
Finally, two of the best views of the city are at Vast and OBar. Vast's bottle list is huge, but the by-the-glass list is easier to sort through, but you will want to take your time anyway, as the view from the 49th floor of the Devon Tower is awe inspiring. The rooftop bar at OBar allows you to look back toward the Devon Tower and get the best possible view of the city's growing skyline. The list is small but well curated, featuring wines from most major regions in the world.