If you don't know where it's at, you'll probably miss it. Situated behind the
Oklahoma City Public Farmers Market
, in an up-and-coming yet industrial area, is
Power House
. Craft cocktail lovers in OKC have been flocking to this place since it opened for their spicy drinks and flavorful dishes.
You can call it a hidden gem if you want, but this bar is beautifully done inside and out. The patio area even includes a "backyard" with cornhole, making it the perfect place to enjoy libations in the warmer weather. The atmosphere is rustic and welcoming and the staff is some of the most friendly and knowledgeable around town.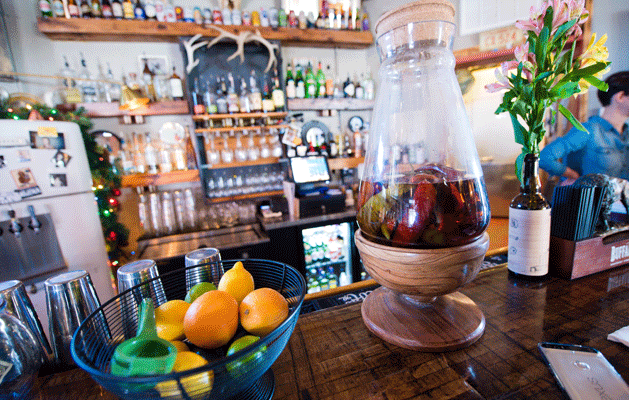 If you're into spicy drinks, you've come the right place. On the bar you'll find their house-made Hatch Chile Infused Tequila. Take it as a shot or served in the Hatch Green Chile Top Shelf Margarita, one of the most popular drinks that definitely delivers a kick. But if that makes you nervous, go for the Power House Paloma. It's the perfect blend of sweet and spicy. (And trust me, if I can handle the spice so can you.)
Maybe you want something a little fruitier? Try the Friendly Punch or Wiley Post. Both satisfy the taste buds and are perfect to drink in the upcoming spring weather. Or year round... Whatever suits you!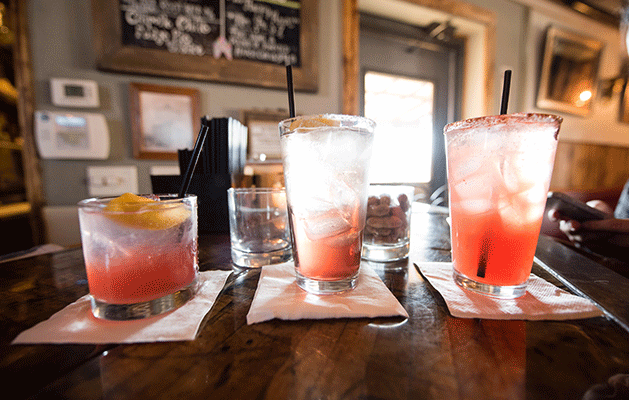 Whatever you choose you definitely can't go wrong.  They also serve spicy peanuts as a bar snack and a full menu of food options. Also, don't forget about brunch on Saturdays. Because who doesn't love all-you-can-eat brunch... And $2 Mimosas?!
So if you're in the downtown area, it's definitely a place you want to check out.