Reignite the learning process with a visit to Science Museum Oklahoma's CurioCity!
CurioCity is a 21,000-square-foot village featuring eight unique neighborhoods that your family can explore to get hands-on with science and get your creative juices flowing.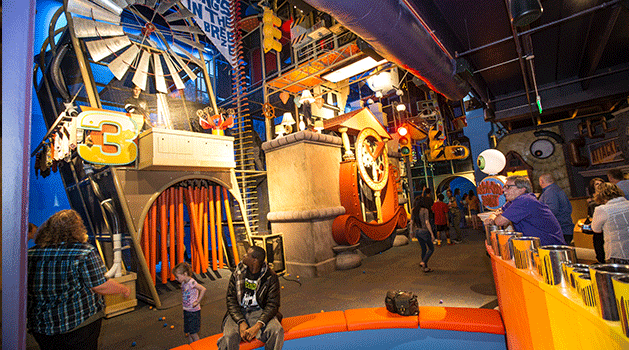 BrainiAct is a kid-sized theater where young imaginations team up to explore storytelling and creativity with costumes, puppets, lights and sound.
If you've never visited a walk-in kaleidoscope, you'll find your chance at Pi Shop, a whimsical world where math and geometry are larger than life. Kids and adults can play with shapes, sequences, and patterns and learn how they intertwine to create fantastic designs in nature and in art.
The Tinker Works garage engages visitors in engineering and design. Tinkering is learning, and this neighborhood fix-it shop offers kids the chance to test, investigate, play and share while bringing their creations to life!
In the imaginative two-story playground Odd-A-See Tower, kids can climb, run, crawl and slide their way to discovery while learning to be adventurous in exploring the world around them.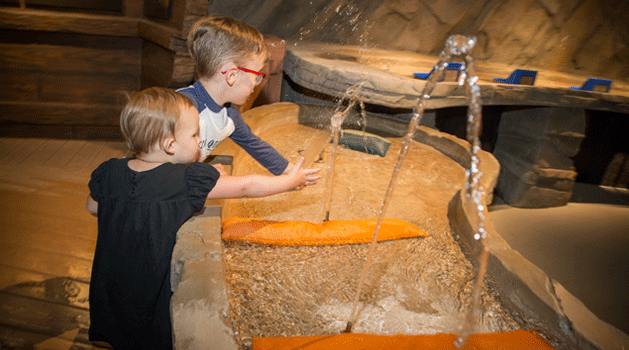 From the tower, families visit the other extreme and explore the depths of the Wunderground cave. A dinosaur dig area gives young paleontologists a chance to go fossil hunting. Further in, hundreds of square feet of hands-on water features offer a joyful exploration of motion, movement and fluid dynamics.
Spark Park is a complete physics circus where family members can test their balance and experience motion and friction. Brave souls can lie down on a bed of nails to learn about the distribution of mass while the human-powered carousel offers lessons in actions and reactions.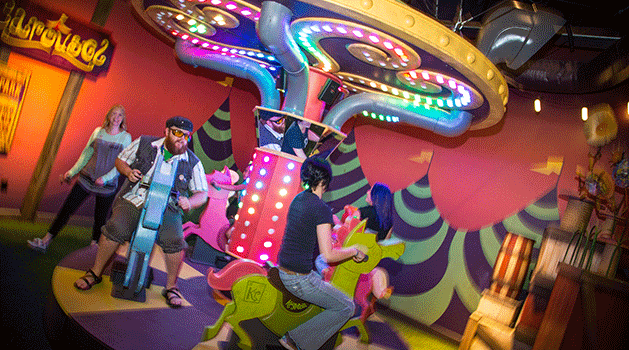 Hands & Feats is a carnival where children can explore health and the marvels of the human body. Have a peek at family members' skeletons in the live X-ray machine or test your reflexes against your friends.
In the neighborhood music studio Riffs & Rhythms, budding musicians can jam with a variety of instruments crafted from repurposed materials while learning about sound, pitch and rhythm. Collaboration is the key to creating a really rocking band!
CurioCity gives families the opportunity to explore, play and create together with new discoveries around every turn. For more information about exhibits, tickets and hours of operation, visit www.sciencemuseumok.org.