Mother's Day is May 13 and making the day special is important. Celebrate your mom or the mother of your children by spending time with her at some of Oklahoma City's hottest spots. To help honor these wonderful mothers, many local places are giving moms free admission. Maybe your mom is into cars, books, live music or thrilling experiences. It's all here and more… free of charge for moms!
May 11
LIVE! on the Plaza in the revitalized Plaza District (1700 block of NW 16th St) 6:00 p.m. - 10:00 p.m. Each second Friday of the month. Check out local artists, live music, special events and shopping.
May 12
LitFest at the Downtown Library (300 Park Ave) 10:00 a.m. - 4:00 p.m. All writers welcome. The event will include presentations, panels, workshops, and author talks. A book fair and booths focusing on local publishers, authors, and university writing programs will be featured. Additionally, learn about writing and publishing comics, poems or novels.
Okie Made Market on Historic Film Row in the Paramount Building parking lot (701 W Sheridan Ave) 10:00 a.m. - 5:00 p.m. Outdoor market highlighting over 50 local merchants with only made-in-Oklahoma items including art, decor, furniture, clothing, jewelry, crafts, canned goods/packaged foods, fresh vegetables, and wine. Food trucks and Coop Ale Works will also be on hand.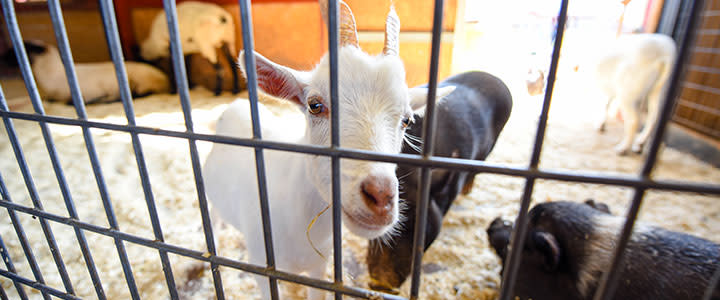 Orr Family Farm (14400 S. Western) 10:00 a.m. - 5:00 p.m. Feel the thrill of the zip line, take a train ride, cuddle with the animals, dig for gemstones, and more.
See You Saturdays at the Oklahoma Hall of Fame and Gaylord-Pickens Museum (1400 Classen Dr.) 10:00 a.m. - 5:00 p.m. Discover some of the many great Oklahomans whose stories are told at the museum. Walk inside the frames and picture yourself as a member of the Oklahoma Hall of Fame! The event will include interactive crafts and guided tours.
VDubs on Auto Alley Street Festival in Oklahoma City's Historic Automobile Alley District (NW 8th Street at N. Broadway) 9:00 a.m. - 4:00 p.m. Wander through vintage and new Volkswagens lining the street. The family/pet-friendly street festival will also feature an art exhibit, pop-up park, live music, VDub Love photo booth, and games.
May 12 & 13
Oklahoma Orchid Society Mother's Day Show and Sale at Will Rogers Gardens (3400 NW 36th St) Saturday, 10:00 a.m. - 4:00 p.m.; Sunday, 10:00 a.m. - 3:00 p.m. Explore the beauty of these flowering plants. Also, learn from experts about plants perfect for your home.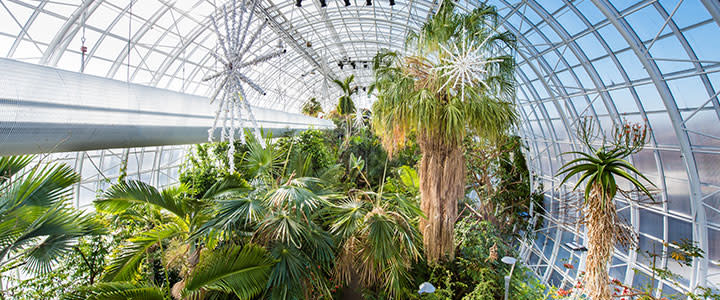 May 13
Crystal Bridge Conservatory at the Myriad Botanical Gardens (301 W. Reno) 11:00 a.m. - 5:00 p.m. The conservatory has more than 700 different kinds of plants, a lovely waterfall and a sky bridge.
National Cowboy & Western Heritage Museum (1700 Northeast 63rd St.) 12:00 p.m. - 5:00 p.m. The museum collects, preserves, and exhibits an internationally renowned collection of Western art, culture and historical artifacts while also providing educational programs.
Oklahoma City Museum of Art (415 Couch Drive) 12:00 p.m. - 5:00 p.m. Peruse exhibitions from museums throughout the world.
Oklahoma City National Memorial & Museum (620 N. Harvey Ave.) 12:00 pm - 6:00 pm Honor those who were killed, those who survived and those changed forever. The museum seeks to teach about the impact of violence while offering comfort, strength, peace, hope and serenity.
Remington Park (One Remington Place) Festivities include giveaways of designer "Lunch Bags," full of prizes. On site eateries Silks Restaurant, Club 1, Bricktown Brewery, and Henry Hudson's will feature drawings for moms dining from 1:00 p.m. - 5:00 p.m.
RIVERSPORT Adventures (800 RIVERSPORT Dr.) 11:00 a.m. - 5:00 p.m. The exhilarating outdoor activities includes rapids, whitewater rafting and a kayaking center. Moms get free rafting, a free commemorative photo and free meal.
Skate Galaxy (5800 NW 36th St.) 1:00 p.m. - 3:45 p.m., 6:00 p.m. - 8:00 p.m., 8:00 p.m. - 11:00 p.m. Mothers can skate their hearts out for free!