Mix-Tape, the fourth immersive experience from Oklahoma City's artist collective known as Factory Obscura, debuts September 21.
The 6,000-square-foot installation is occupying the space formerly known as The Womb, and board member Laura Massenat calls the ongoing relationship with Wayne Coyne of the Flaming Lips, who created The Womb, an "active friendship."
"We'll refer to the space as Factory Obscura Presents Mix-Tape going forward," Massenat said, "and we fully expect locals to keep calling it The Womb building, but Mix-Tape is a permanent installation, our first."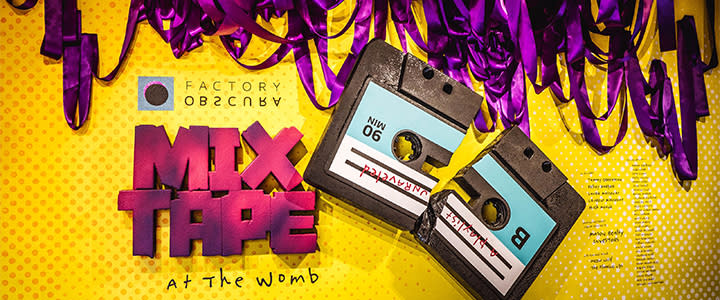 Massenat said the team behind Mix-Tape wants everyone to experience it rather than be told about it or shown it, so they aren't releasing photos or discussing details about what exactly to expect.
"We want you to experience the emotions you would if you rip open a mix-tape and let the emotions of the person who created something for you spill out, as well as the emotions you have in response to it," Massenat said.
An information sheet on Factory Obscura's website describes the installation as a place "where visitors will explore the old-school art of the mix-tape through new media environments of visuals, sounds, textures, and interactivity." That doesn't mean specific songs, though. There is one space in Mix-Tape where guests will hear a literal song, but Massenat said the team wanted to avoid specific, original songs so that everyone would be able to connect to a unique experience—like a way of encouraging participants to thinks in terms of their own favorite mix-tape songs and respond accordingly.
"We created a space where people will explore emotions, not so much music," Massenat said. "It's a fully immersive art experience like our other experiences, so you'll still be climbing, crawling, hanging out, exploring nooks and spaces, and using all your senses."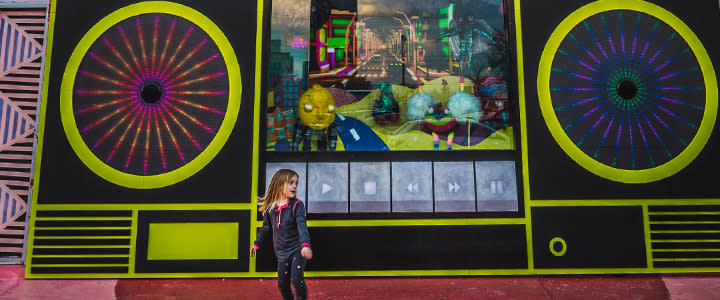 Kelsey Karper, Factory Obscura co-founder, said in a press release, "So as you step into each environment you'll experience one-by-one the feelings of joy, angst, love, melancholy, hope, and wonder." Karper explains that the emotions are derived from music that has inspired the artists themselves, and who together have built an experience that tells an authentic story about their journeys as individuals and as a collective.
Members of the Factory Obscura created the spaces around songs they brought to the creative process, songs that "touched them along the way," according to member Erin Latham. The emotions were then externalized into spaces, colors, textures, and experiences that allow viewers to explore that emotional terrain.
The team is also collaborating with Santa Fe-based Meow Wolf again, this time on a two-way communications component for visitors to Mix-Tape and Meow Wolf's House of Eternal Return. Massenat said the communication would be in real time, and there is a game participants play together.
"We're still working on our capacity numbers," Massenat said. "That's partly up to the fire marshall, of course, but we're hoping to keep the numbers to about 125 people at a time in Mix-Tape. We want everyone to have a good experience, so we have to limit the numbers, but already, we're looking at a capacity twice the size of our previous experience."
Admission to Mix-Tape is available in several packages, including an annual pass, a family pass, one-time tickets and children's rates. "The goal has been to make Mix-Tape affordable, competitive and accessible," Massenat said. Passes are available at FactoryObscura.fun, and children three-years of age and under are free.
(photos by Todd Clark)