While spring break is coming to an end, there is still plenty of time to squeeze in a last minute trip to OKC! While spring break is coming to an end, there is still plenty of time to squeeze in a last minute trip to OKC! We've picked out the perfect activities for all ages to fill your weekend with fun.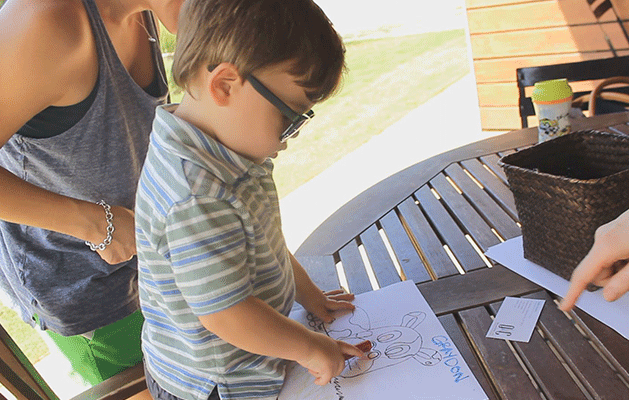 Little Kids (Ages 5 and Under)
Myriad Botanical Gardens & Crystal Bridge Tropical Conservatory
Kids can run, jump and climb their way through the six-acre Children's Garden, which is free, or explore the flora and fauna of the Myriad Gardens' landmark, the Crystal Bridge Tropical Conservatory. The gardens also has regular events, workshops, movies and concerts for all ages throughout the year, so check the calendar at VisitOKC.com for family-friendly activities.  
Oklahoma State Firefighters Museum and Oklahoma Railway Museum
Located in the Adventure District, your future firefighter will love the classic fire trucks and other exhibits at the Oklahoma State Firefighters Museum. Down the street, the Oklahoma Railway Museum features historic locomotives and train rides on certain days.
Prosperity Junction and Children's Cowboy Corral at the National Cowboy & Western Heritage Museum
At the National Cowboy & Western Heritage Museum, have your kids explore the Prosperity Junction, a replica of a turn-of-the-century cattle town, and then the Children's Cowboy Corral, where kids can dress up like little cowpokes and participate in other activities. While there, see the collection of Western art and sculpture, as well as remnants of cowboy life, including weaponry, hats, boots and more.
Martin Park Nature Center
For hiking, nature and wildlife, Martin Park Nature Center has 2.5 miles of hiking trails cut through woods and grasslands of the 144-acre park, as well as a playground – "Pollinators' Playground" – and a story circle for young visitors, who might catch a glimpse of the many animals that live there. The park's playground and visitor's center are wheelchair accessible, too.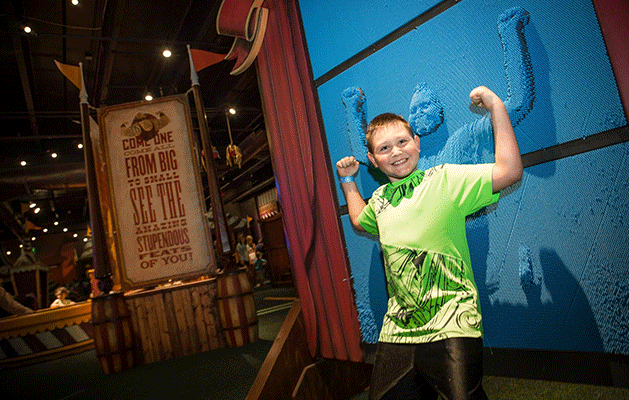 Bigger Kids (Ages 6-9) and up
Youth Zone in the Boathouse District
Outdoor adventure in the Boathouse District includes activities for active kids – big and small zip lines, an 80-foot tower to climb, a playground and more. Also, families can rent kayaks, canoes and stand-up paddle boards on the Oklahoma River, with options for children as young as 5.
Science Museum Oklahoma and Oklahoma City Zoo
Science Museum Oklahoma's hands-on activities will teach kids about everything from space exploration to crime scene investigation. Next door in the Adventure District, the Oklahoma City Zoo has more than 2,000 animals and amazing exhibits. Both have regular events for various ages.
Museum of Osteology
As one of America's only skeleton museum, the Museum of Osteology displays hundreds of skeletons and skulls from all corners of the world. Their gift shop is one-of-a-kind as well, with lots of fun, science-related gifts and souvenirs for the whole family.
Brickopolis
Brickopolis took family fun to a whole new level in Bricktown when it opened in 2015. Actually, there are three levels of fun, with games for toddlers to pre-teens and beyond. Visitors can play mini golf, laser tag and "Lazer Frenzy," an arcade-style maze attraction, and enjoy a variety foods on both canal and street levels.
Harn Homestead
Get a hands-on look at Oklahoma's territorial history at the Harn Homestead, where visitors can see a territorial farm, a one-room school house and an original Victorian home built in 1904. The area is now a children's museum that teaches about what life was like for Oklahoma's pioneers.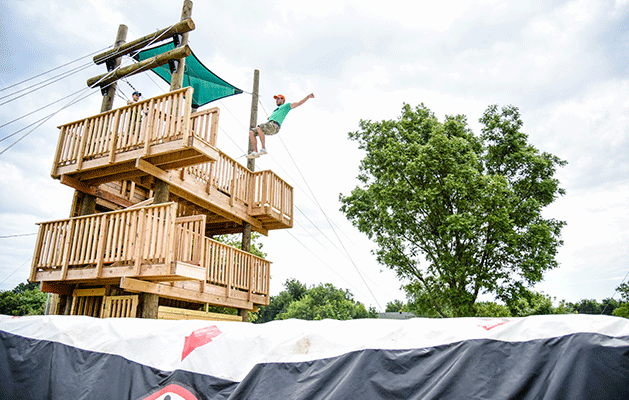 Tweens and Teens (Ages 10+)
Pole Position Raceway
Older kids will love the thrill of real head-to-head high-performance racing at Pole Position, one of the largest indoor karting tracks in the world.  The raceway also has snacks, drinks, video games and air hockey.
RIVERSPORT Adventures
At the Boathouse District, everyone loves flying down the 700-foot Sandridge Sky Zip over the Oklahoma River, trying the 80-foot-free-fall Rumble Drop and venturing onto the six-story Sandridge Sky Trail. You can also test out four high-speed spiral slides, plus kayaking, stand up paddle boarding, climbing walls and more. Or head out to Lake Overholser for new adventures including a double zip line, climbing wall, extreme swing and stunt jump. You'll also find two newly renovated boathouses and on-the-water activities including kayaking, dragon boating, pedal boats and stand up paddle boarding.
Indoor fun
Don't miss one-stop-for-all-ages places like Main Event Entertainment, which offers video and arcade games, bowling, billiards, laser tag and more, as well as food. And Dave and Buster's is a hit with older kids and adults alike, with plenty of games, food and drinks. Or for a little healthy competition, Topgolf on Memorial is fun for experienced golfers and beginners. And you can get the adrenaline pumping at one OKC's newest attractions, iFly Indoor Skydiving.
So take your pick and head to Oklahoma City for a weekend of adventure!