As the weather cools and you find yourself pulling out the long sleeve apparel it's no doubt that fall is upon us.  The harvest season brings colorful foliage, football games and pumpkin everything.  Luckily, there's plenty of fall happenings filling the calendar in Oklahoma City from pumpkin patches to spooky adventures and we've compiled some of the best things to do this month.
 Here's five to try in October:
1.     Myriad Gardens Pumpkinville Presented by OG&E
Pumpkins aplenty! Bring the family out for the fourth annual Pumpkinville October 9-25 at the Myriad Botanical Gardens.  Celebrate with pumpkins, harvest and all things fall.  More than 3,000 pumpkins will fill the Children's Garden along with crafts, games, imaginative displays, a party and more.  Each weekend families can enjoy several activities and entertainment.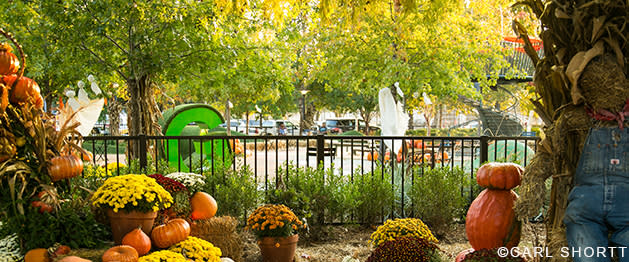 2.    Orr Family Farm Fall Festivities
Bring the little ones out to Orr Family Farm for plenty fall fun including a corn maze, pumpkin patch, hayrides and fall festivities fireworks each weekend (weather permitting.)  The older kids may even enjoy the cannon blasters, zipline and zombie apocalypse paintball!

3.    FrightFest at Frontier City: Scare Zones & Nightmare Haunted House
There's plenty to get you in the mood for Halloween at Frontier City this year!  Brave your way through the terrifying maze of horror with over 30 rooms filled with your worst nightmares in the Nightmare Haunted House or find your way through a maze of walls as you avoid your worst childhood nightmare---the boogeyman at Boogeyman Tales.  You can also make your way through the Field of Screams as the urban legend of Jeepers Creepers comes to life, go through the slaughterhouse 3 Little Pigs and avoid being dinner or try not to get lost in the Wicked Woods.  The entire park will leave you with goosebumps for days!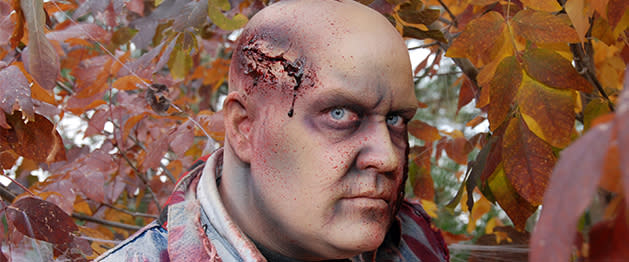 4.    Haunt the Zoo
Head to the Oklahoma City Zoo for six nights of trick-or-treating fun at this year's Haunt the Zoo.  Friendly mascots will fill bags full of treats for the kids before embarking on the Haunt the Zoo trail.  Children with tickets will receive an official treat bag, too!  

5.    Haunt the River
Enjoy a weekend of thrills at the brand new RIVERSPORT Adventures at Lake Overholser.  An adventure pass will have you pushing your limits with the thrilling Sky Scream-a high-flying double zip line across the water. If you dare, try the Candy Corn Climb, Screamin' Swing and Dead Man's Drop.  For those less daring, there will be face painting, storytelling, pumpkin decorating and dragon boat excursions.  
This is just a sample of our five to try fall festivities.  For more fall events happening in OKC visit our website and start planning your getaway today!