You're heading out to dinner with the family and you need to find a family-friendly spot. Oklahoma City is filled with great local restaurants that are perfect for a night out with kids. Here are 5 favorites that I enjoy  taking my family to. You will too!
4 locations around the Oklahoma City area
Feel young again at S&B's. This rock and roll themed restaurant is fun for all ages. Enjoy fresh burgers, shakes, loaded fries, and a full bar for adults. Visit weekdays from 2-6pm for Rock Hour. You and the kids can fill up with $3 sliders and everyone gets exactly what they want.
2701 N Classen Blvd
Casual Asian restaurant serving Chinese, Vietnamese, Sushi, and Dim Sum. Best known for Dim Sum on weekends where servers deliver an assortment of small plates and steamer baskets with dumplings, shumai, and other foods. You can get adventurous or order off the menu. It's definitely a unique family experience you should try!
6 locations around the metro including Bricktown
If your family enjoys BBQ, this is a must! This local gem has been barbecuing for 20 years and they are doing BBQ right. Order by the pound & enjoy your meal family style or try their chopped BBQ sandwich. It's one of the few places it's okay to eat with your fingers.
A casual local gem since 1957 is serving up delicious pizza pie everyday. Enjoy unique pizzas like the Sooner Schooner, Pizza of the Gods, and the classic pepperoni (a kids favorite). Everyone can agree on Hideaway for pizza!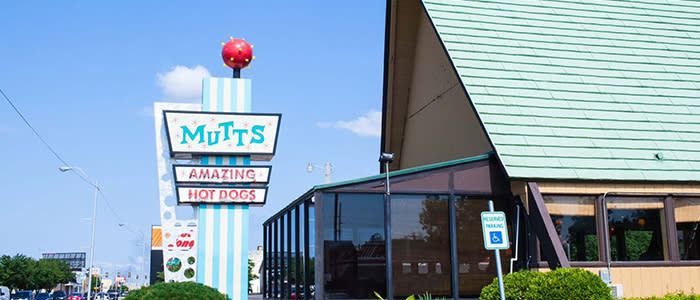 Mutt's Amazing Hot Dogs and Burgers
1400 NW 23rd St
A very unique hot dog restaurant that delivers a twist on the traditional hot dog.  Kids will love the traditional dogs and corn dogs, while adults can try a "Special Dog" with unique combinations and exotic meats like rabbit, wild boar, or bison. My favorite is the Kung Fuey chicken dog with Asian slaw, wasabi sauce, and sesame seeds. Don't forget a side of duck fat fries. They are worth the visit alone.
Let's not forget about dessert!!
1711 NW 16th St
A local pie shop serving up the freshest pies in the city. They are serving up everything from strawberry to an AMAZING gluten free pecan. There is no better way to finish up dinner than with a slice here.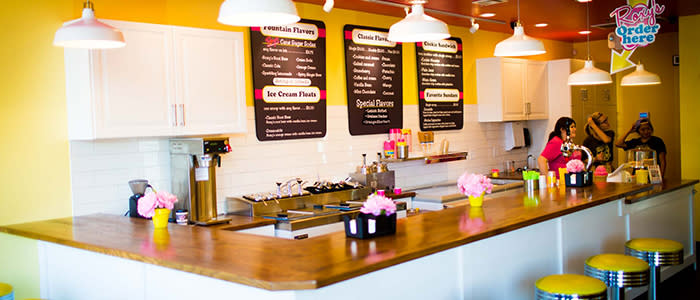 1732 NW 16th St
Hand dipped ice cream doesn't get any better. Their unique flavors, fresh baked cookies, and sundaes keep families coming back again and again.
Enjoy these local restaurants with your family for a fantastic meal soon.