For those with kiddos, summer comes to a screeching halt in just a few weeks when schools start back up again across the Oklahoma City metro.

And between forking out for summer camps and swim lessons for the last few months and now gearing up to buy school supplies and back-to-school clothes, Oklahoma City parents need to slide into home this summer with some fun – and free – ideas to keep the kids happy and ease back on mom and dad's wallet.
Have some fun on us and plan on taking the kids to some of these events during the remaining days before school begins to make a few more summer memories before we're all screaming about bedtimes as we pack lunches for the next day.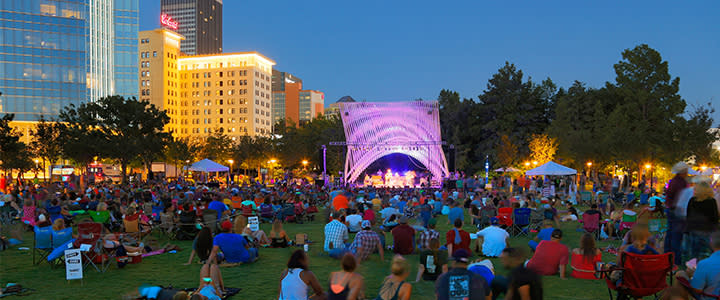 Dine while you enjoy the Sunday Twilight Concert Series
Throughout August on the Grand Lawn at the Myriad Gardens, enjoy a concert with your whole family on Sunday nights. Pack up dinner and spread it out on a blanket to dine will you listen. Shows begin at 7:30 p.m., and they run until about 9 p.m. Even better than free? You might win something – each week, attendees can enter to win prizes that are drawn that evening. For a list of the bands and genres to be performed in August, read the list here.

Swing at Wheeler Summer Music Series
You've seen the giant Wheeler Ferris Wheel that dots the OKC downtown skyline, but did you realize that the giant Ferris wheel also is surrounded by free games, free giant swings and enough room for a kid to run around until he just falls over? And, from 7 p.m.-11 p.m. Aug. 16, the Wheeler Summer Music Series is adding three different local bands – Lincka, BiG WoRm and Changing Frequencies -- to their summer evening. Get there early, claim your swing, let the kids run, and have the evening's music take you away. If you get brave enough, for just a few dollars each, you could check riding the Ferris wheel off your summer bucket list.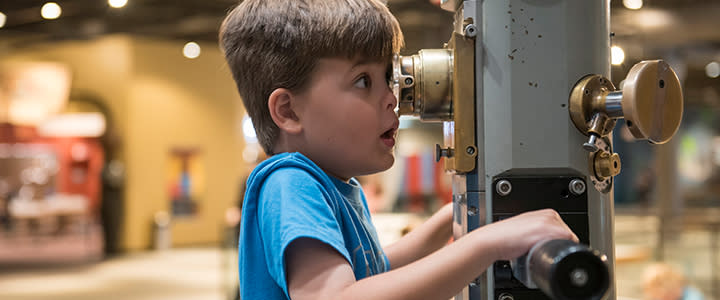 It's all free – as long as you have your membership pass
It's not too late to go (back) to the Science Museum Oklahoma, the Oklahoma City Zoo or the National Cowboy and Western Heritage Museum. Each have specific and free stuff for kiddos before school starts, so you can spice up your typical visit with the things geared specifically to them. And, remember, if you have a pass, this is completely free too!
Oklahoma City Zoo Bring your kids to check out the zoo's brand-new Asia Sanctuary -- the 14.5 acre home for the OKC Zoo's Asian elephants, Indian rhinos, Komodo dragons, red pandas and more. Take a break from the summer sun and grab a bite to eat at Sanctuary Asia's two-level restaurant.
National Cowboy and Western Heritage Museum Kids can play traditional Native American games at Saturdays for Kids, September 7, 10 a.m.-noon. Free with museum admission.
Science Museum Oklahoma You've been to the interactive exhibits, but have you taken in a show at the museum's planetarium? Or sat in the audience at one of the multiple, daily Science Live shows? Plan another trip one last time before shipping the kids back to school. Free with paid admission.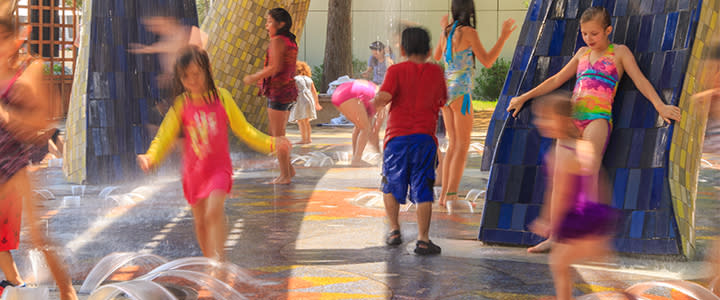 Cool off at Oklahoma City's 15 Splash Pads
No kid ever in the history of ever has turned down a trip to the splash pad. With all the fun of swimming and none of the danger (or expense because it is always free!), splashpads are never a bad idea. Check out this list to see which ones you've tired out and which ones should be tried next. Take a day (or two) and see if you can go to all of them before school starts.
Visit the Clydesdales
Have a horse lover in your group?  Visit giant, majestic Clydesdales for free at Express Clydesdales. You and your kids can get close to these beauties and even pet them. Take them school shopping with the promise of this fun, free activity if everyone makes it out in one piece. Get times and details here.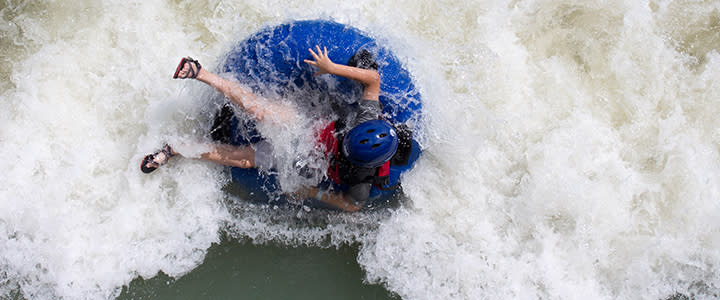 Watch the rapids
Stand on the bridge at RIVERSPORT Rapids and watch people race down the rapids. If you have littles that are too young to race the rapids themselves (or kids of any age that want to see it before they dive in), take them to experience Class II-IV whitewater rafting. You'll have all the exhilaration without the expense. Read more about what you'll see here.