You deserve a break that won't break the bank and OKC offers various opportunities for outings and gatherings at no cost. We've rounded up all there is to do at no cost to you—here are 24 free activities and attractions you can enjoy this Spring Break. You really can #seeOKC for free!
Museums
1. What child doesn't dream of being a firefighter? Step inside a replica fire station and see antique fire trucks at the Oklahoma State Firefighter's Museum and Memorial.
2. Be inspired by Oklahoma athletes and learn about sports history at the Oklahoma Sports Hall of Fame and Jim Thorpe Museum.
3. The National Cowboy and Western Heritage Museum will host Liichokoshkomo' Spring Break Sneak Peeks daily from March 14th - 20th. A playdate on the new playground equipment will take place on March 17th that includes complimentary, locally roasted Eote Coffee from 10 am-4 pm. These events are free with admission, children under 5 receive free admission.
4. The 45th Infantry Division Museum is dedicated to Oklahoma military history with a focus on World War II. It houses the country's third-largest collection of historic U.S. military firearms.
5. There was a time when people traveled by railroad. At the Oklahoma Railway Museum, you can see railroad equipment from that time including locomotives, passenger and motor cars. Open Thursday through Saturday.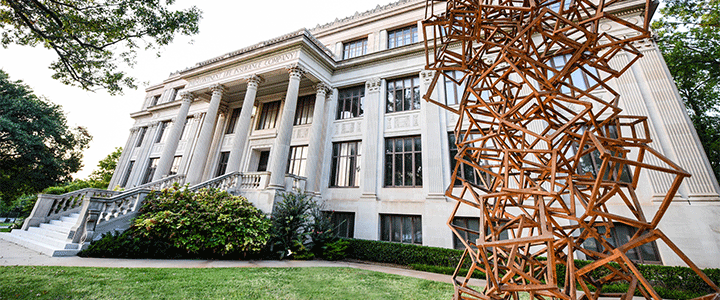 6. The Oklahoma Hall of Fame will host "Spring Thing" March 16th - 21st. Admission is free and families are invited to join themed storytimes, crafts and activities from 10:30 am-1:30 pm. "See You Saturdays" offers free admissions and themed activities every Saturday.
7. National Softball Hall of Fame and Museum is the place to learn about the sport's greatest athletes, coaches, and umpires.
8. Oklahoma Contemporary's new home will open to the public on March 14th. Admission is always free and tours are offered at various times each day the gallery is open. Oklahoma Contemporary encourages artistic expression in all forms through education and exhibits. The new facility is a must visit!
9. In recognition of the 25th Anniversary of the 1995 Oklahoma City bombing, the Oklahoma City Thunder are providing free admission to the Oklahoma City National Memorial & Museum for all visitors on the 25th of each month for the entire calendar year (December 25 will be replaced with December 31).

Art
10. Take a tour of the Oklahoma State Capitol to see its art collection and Greco-Roman architecture. Take a self-guided tour or call ahead to schedule a guided one.
11. For outdoor murals, the Plaza District with the Plaza Walls project makes for a great spot for an art walk.
12. Stroll through Automobile Alley and be on the lookout for Factory Obscura at Mix-Tape--a quirky, brightly painted building with an interactive boom box that is visible from the street. It has large, working buttons and can be played with 24/7. 
Outdoor Fun
13. Scissortail Park is a new and growing urban oasis extending the core of downtown OKC to the shore of the Oklahoma River. The park offers endless opportunities to roam, exercise, relax, play and enjoy. The children's areas invite imagination and exploration with opportunities to climb, crawl, jump, splash and spin. The park will have all ages game zone activities during Spring Break.
14. The outdoor grounds of the Myriad Gardens are free and open to the public daily for strolling. Families are invited to join Reading Wednesdays at 10 am in the lobby of the Crystal Bridge. Bring a mat, water and an open mind and enjoy Yoga in the Gardens every Tuesday and Saturday.
15. Martin Park Nature Center is a 144-acre nature reserve in NW OKC with maintained hiking trails, nature-themed playground and visitor center with live animals. On Saturdays, children ages 7-18 can volunteer in the Green Earth program.
16. Will Rogers Gardens is a city park and educational center offering family-friendly workshops and classes on gardening and horticulture.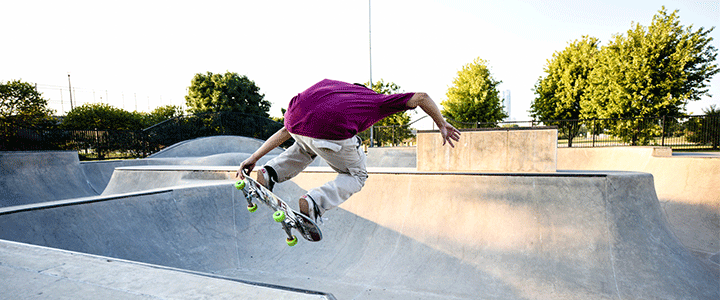 17. For skateboarders, inline skaters, and BMX riders of all skill levels, the Mat Hoffman Action Sports Park offers both a bowl and street course.

For beginning and intermediate skateboarders and skaters, the Route 66 Skate Court and South Lakes Skate Court provide rails, slides, and above-ground ramps.
Storytime
18. Commonplace Books hosts a story hour for littles each Saturday morning.
19. Full Circle Bookstore hosts various events throughout the week including a Saturday morning storytime and Sunday afternoon live music.
20. The Metropolitan Library offers a variety of themed, literature centered activities at each of their branches.
21. Enjoy a story and craft inside the Garden Classroom each Wednesday morning in the Myriad Gardens.
Free Eats in OKC
22. Hot dang! Nashbird Chicken is delicious and packs a punch. Ask for no spice if your kiddo isn't a fan of the heat. Kids eat free on Mondays!
23. S&B Burger Joint offers great tunes and even better burgers. Kids eat free on Tuesdays, 5 pm to close.
24. Ted's Cafe Escondido offers endless chips and queso and free kids meals on Mondays.