Experience Oklahoma City for little to nothing with our Free in OKC: Summer Edition. Who said you can't have fun for free?
Community Yoga
Grab your friends and head out to the Wheeler District for Yoga at the Wheel every third Sunday from June-September. Also, the Myriad Gardens is hosting free yoga three nights a week, offering

a place for yogis of all levels to center and recharge. 
Friday Free Rides
Bricktown Beach
A beach in downtown OKC? You bet! This summer attraction is located on the Third Base Plaza at the Chickasaw Bricktown Ballpark in downtown Oklahoma City and features a large sand-filled outdoor park area with umbrellas, lounge chairs, sand volleyball equipment and outdoor games.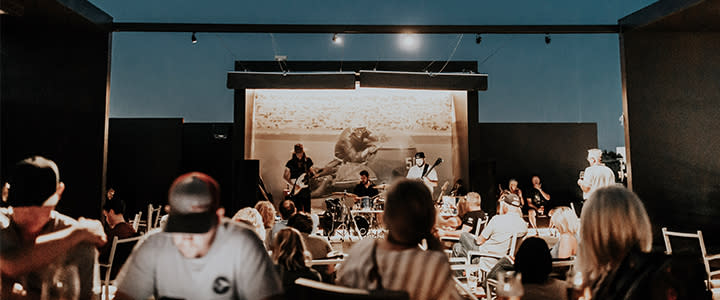 Summer Concert Series
Jam out as a family or relax after a busy day at one of OKC's many summer concert series: Sunday Twilight Concert Series at Myriad Gardens, Wheeler Summer Music Series on Fridays at the Wheeler Ferris Wheel, Rooftop Hop in Chisolm Creek every Tuesday in June or

the Hudiburg Summer Music Series every Saturday in June and July.
Horse Shows at State Fair Park
Oklahoma City is home to more national and international equine championship events than any other city in the world and most don't charge admission.
The 45th Infantry Division Museum
Dedicated to the military history of Oklahoma and the 45th Infantry Division, this museum is a must for any history buff. It includes the country's third largest collection of historic U.S. military firearms and the world's largest collection of items once owned by Adolph Hitler.
Head to Remington Park for action-packed horse racing and exciting casino gaming on 750 top-notch electronic gaming machines. Remington Park also features various restaurants and Pubs. Admission and parking are free.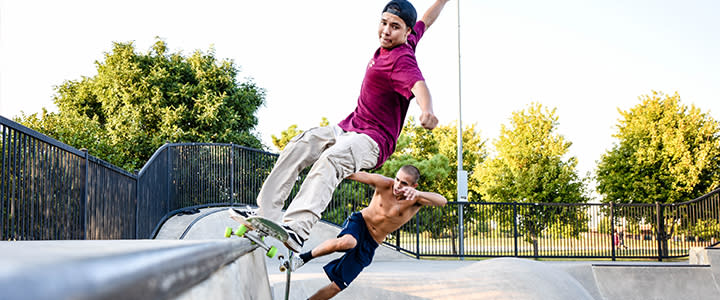 Mat Hoffman Action Sports Park
Ranked in the top 10 skate parks in the U.S., the action park is divided into two areas – a flow course with bowl combinations and a street course with ledges and handrails.
Oklahoma City has a network of 10 interconnected trails that lead to nearly every part of the city, totaling up to 80 miles of non-motorized trails.
Enjoy free admission to the Oklahoma Railway Museum Thursday-Saturday and see freight cars, passenger cars and a real steam engine on display.
Sonic Summer Movies
Head to the Great Lawn at the Myriad Botanical Gardens every Wednesday night in June and July to catch family-friendly movies at the open-air theater. Join in on the pre-show festivities and grab a bite from a local food truck or bring a picnic of your own. Don't forget a chair or blanket!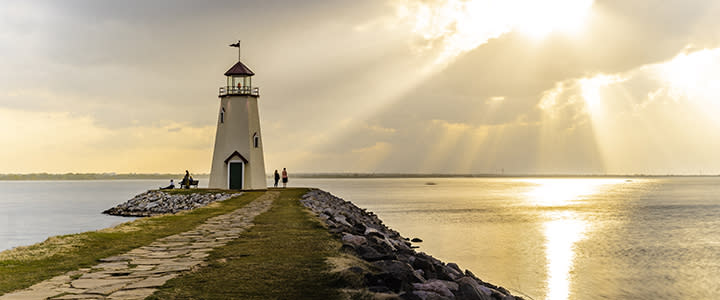 Watching Sail Boat & Kite Surfers on Lake Hefner
Watch sailboat cruises across the lake or kite surfers make daring jumps on the east side of Lake Hefner near Hefner Parkwayand Britton Road.
Discover the role these remarkable birds played over time and learn of all the amazing journeys taken by the pigeon as they saved many lives during World War I and World War II.
Take a self-guided tour or experience the capitol with a trained volunteer.
Oklahoma City Outdoor Symbolic Memorial
The memorial honors victims, survivors, rescuers and all who were changed forever by the April 19, 1995 bombing of the Alfred P. Murrah Federal Building.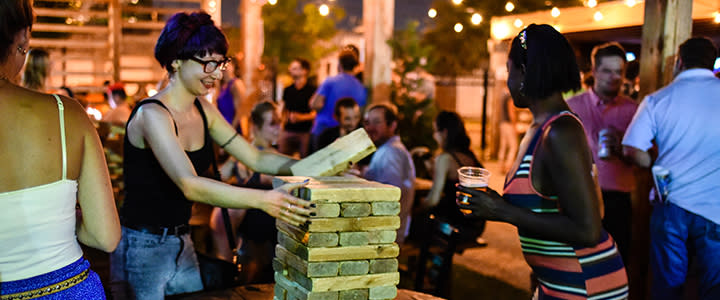 Food Truck Parks
The historic Farmer's Market District in Oklahoma City has embraced the food truck scene by utilizing Delmar Gardens as a food truck park. At Bleu Garten you'll find an outdoor food truck park with covered seating, a state-of-the-art bar and life size Jenga.
Along the south end of the Bricktown Canal just southwest of Bass Pro Shops, the monument commemorates the 1889 Land Run in which Oklahoma City was founded.
A 144-acre nature reserve with 3.5 miles of gentle hiking trails and many species of animals, the park is open Wednesday through Sunday from 9 a.m. to 6 p.m.
Jim Thorpe Museum & Oklahoma Sports Hall of Fame
This museum is dedicated to the preservation and interpretation of Oklahoma's rich sports history. Discover highlights from Oklahoma's greatest athlete, Jim Thorpe, and hundreds of other great Oklahomans at the Oklahoma Sports Hall of Fame.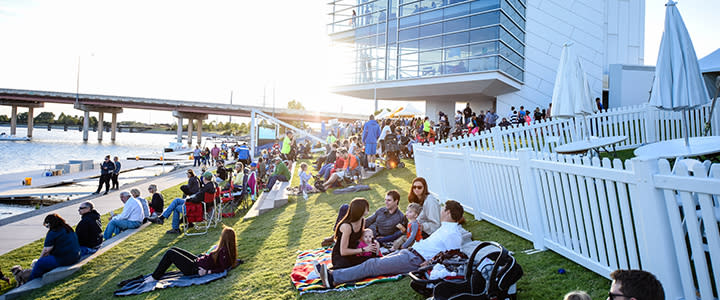 Regattas in the Boathouse District
Located on the West End of downtown OKC along Film Row, explore the modern art found at the historic Ford Motor Company Assembly Plant turned 21C Museum Hotel.
See You Saturdays – Oklahoma Hall of Fame
Visit the Museum the second Saturday of each month for uniquely themed programming geared towards everyone – children to adults. Be inspired each month with interactive experiences and meet new Hall of Fame heroes.
Stinchcomb Wildlife Refuge at Lake Overholser
Get closer to nature at the Stinchcomb Wildlife Refuge at the north end of Lake Overholser. It is a pristine area of 1000 acres that have remained unchanged since before statehood. Hike the area and see whitetail deer, beavers, egrets and beautiful views of lakes, bottomland forest and marshlands.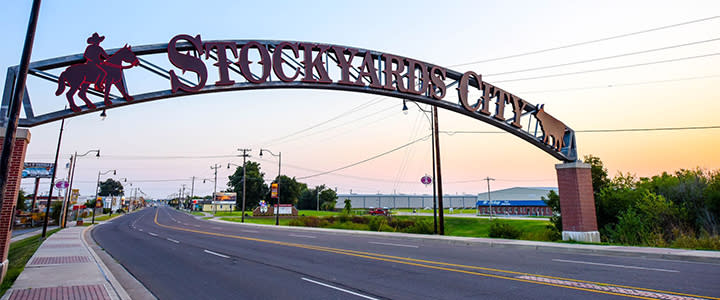 Cattle Auctions in Stockyards City
Watch thousands of dollars and hundreds of cattle exchange hands every Monday at the world's largest stocker/feeder cattle market.
Wednesday & Thursday nights join the Red Coyote running crew for Pack Pint Runs – an easy three mile out and back, so you can run as far or short as you like. Refreshments from a local brewery, Coop Ale Works, will be provided to those with proper ID after the run.
Explore the Paseo District and its showcase of new work by more than 80 local artists on the first Friday of each month.
Enjoy the Plaza District's monthly art walk featuring local artists, live music, food trucks, shopping and more on the second Friday of each month!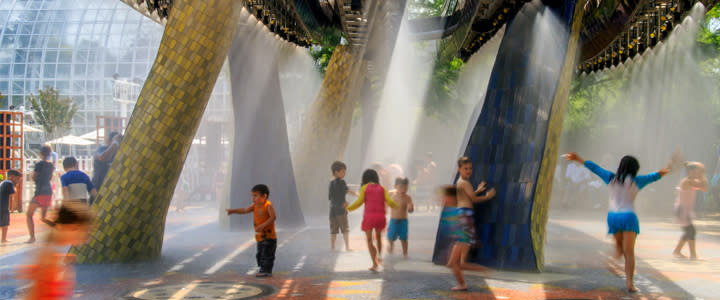 Myriad Gardens Thunder Fountain
Inspired by thunderstorms, the fountain cycles through a computerized sequence of mist, rain, thunder and light that will intrigue visitors of all ages!
Stretch your pup's legs at either the Midtown Mutts Dog Park or the Myriad Gardens Dog Park! With plenty of water access for your dog, you can stay and play for hours on end.