We get it. You want to see a city and save as much money as possible. Luckily, we have made it easy on you and created some of our Free in OKC adventures right here. Get out there and explore and see what OKC has to offer. For more Free in OKC activities, watch our social accounts- we are happy so spread the news!
What's free in OKC?

1. State Capitol Art: beauty and history come together at the Oklahoma State Capitol. The collection is unique in the amount of artwork for a state capitol building.
2. Martin Nature Park Center: Explore 2.5 miles of woodland trails, a visitor center with live animals, a nature-themed playground, guided hikes and educational programs.
3. District House proves Monday aren't all bad. The Plaza District coffee shop offers free coffee Monday mornings.
4. 45th Infantry Division Museum:  Explore one of the nations largest collections of Military Firearms. The indoor/outdoor museum is 27,000 square feet of exhibit space and has a 15 acre park.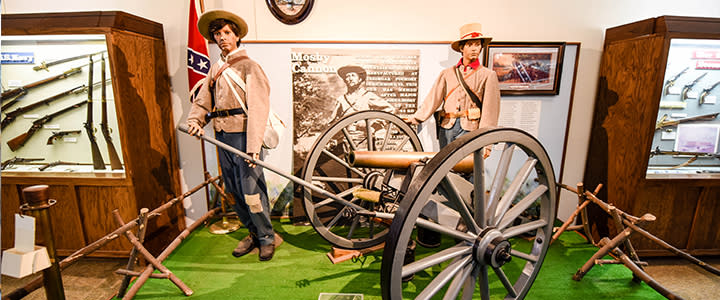 5. Oklahoma City Outdoor Symbolic Memorial:  honor the victims, survivors, rescuers, and all who were changed forever by the April 19, 1995 bombing of the Alfred P. Murrah Federal Building.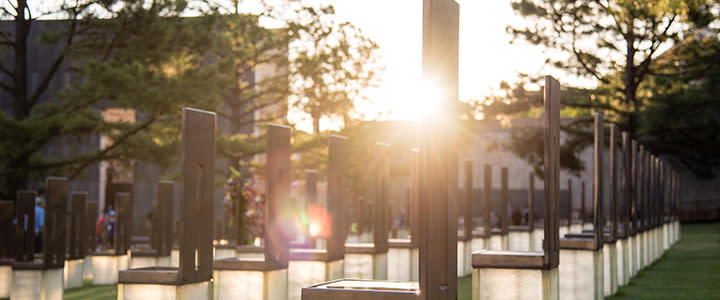 6. Lake Hefner: An outdoor enthusiasts dream... Bike, Run, Walk - there's 10 miles of paved trail that circles the lake. Watch the sail boats, kite surfers and wind surfers battle the Oklahoma wind. 
7. Discover the Bricktown Canal: The Canal offers visitors a wonderful stroll along the water and the Centennial Land Run Monument at the south end of the canal is a city park open to the public year round.
8. Tour the Govenor's Mansion: built in 1927 and renovated in 1995. Tours are given every Wednesday, from Jan. 16 to May 22. Call for a reservation.
9. Arts Districts and Street Festivals - LIVE! on the Plaza in the revitalized Plaza District is each second Friday of the month from 7pm-11pm. First Friday in the Paseo Arts District is from 6pm-10pm. Shop Hop on Automobile Alley is monthly on the third Thursday from 5pm-8pm.
10. Red Earth Art Center: Red Earth Art Center in downtown Oklahoma City, has more than 1,400 traditional artifacts including Native American fine art, pottery, basketry, textiles and beadwork.