If gluten-free is what you seek, you will find it in OKC! Be sure to bring dietary restrictions and preferences to the attention of the eatery upon arrival. With the times, the industry has grown accustomed to special requests and are happy to accommodate. Here's a list of the top 10 to guide you as you dive into Gluten Free dining in OKC.
1. Nonesuch
Known by local food lovers far and wide as the best restaurant in the country, Nonesuch offers a 10-course tasting menu suited for any taste. All ingredients are sourced and foraged locally. Each dish is crafted carefully and the chef is happy to cater to guests who eat gluten-free. When making a reservation, note the gluten-free preference.
2. Holey Rollers
Holey Rollers offers sensible yet sinfully delicious treats for those who eat vegan and gluten-free. More than just donuts, they offer locally roasted coffee and tea, breakfast tacos, and other pastries. You can find them at their brick and mortar in the Paseo Plunge or rolling around town in their ridiculously cute camper turned donut truck.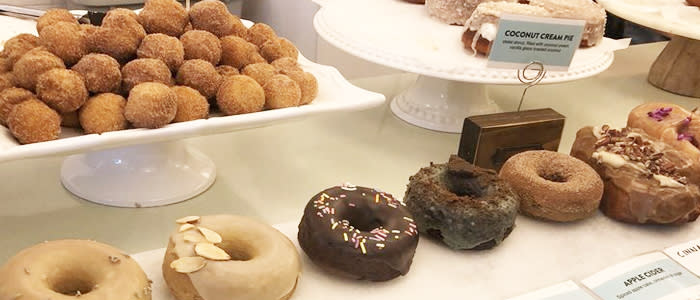 3. Green Goodies
Now open early and serving locally roasted Eote coffee, Green Goodies offers breakfast pastries and desserts that are gluten-free. The gluten-free cupcakes with icing piled high would stand out among any line up of cupcakes, gluten-free or not. They take special orders for cakes and other celebratory desserts.
 
4. The Hall's Pizza Kitchen
The Hall's Pizza Kitchen offers a warm atmosphere with a soft glow from their wood-fired pizza oven. Their hospitality shines through with their gluten-free accommodations. Order any pizza "King's Way" and let your server know about your dietary needs. Need pizza pronto? Hall's offers pizza bike deliveries to the midtown OKC area and perimeter.
5. Elemental Coffee Roasters
Eaters of all kind are welcome at Elemental Coffee. Their attention to detail and commitment to quality does not end at their locally roasted coffee. Expect exceptionally delicious and gluten-free offerings for weekday Grab N Go items and brunch on weekends.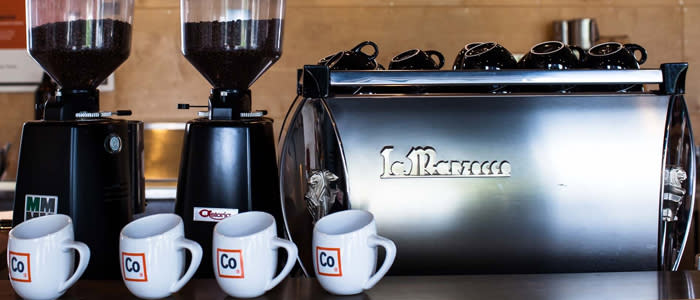 6. Iguana Mexican Grill
Gluten-free does not mean free of flavor or excitement! Iguana Mexican Grill offers plenty of fiesta-worthy gluten free options for lunch, brunch or dinner! Iguana also caters for gluten-free events.
7. Nourished
On the bottom floor of the Carnegie building just past the oh so dreamy Udander , sits Nourished Food Bar. The food counter is impeccable and perfect for clean and gluten-free eating on the go. You need not worry about cross-contamination, there's not a bit of gluten in the place!
8. Provision Kitchen
Sourcing local whenever possible, Provision Kitchen offers a variety of seasonal dishes that are naturally gluten-free. They specialize in take away items that are packaged to be enjoyed at home or on the go.
9. Wheelhouse Pizza Kitchen
New to North Oklahoma City, Wheelhouse Pizza kitchen offers an array of New York Style pizza creations. Like their regular pizza, their gluten-free crust is crisp, not soggy. Enjoy there or on the go with their convenient online ordering and pick up window.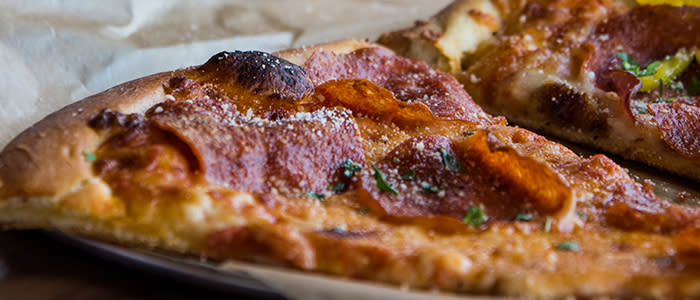 10. Commonplace Books
Browse the books, make a selection, and post up in the Kitchen at Commonplace Books. Most dishes can be customized and made without gluten. Their blue corn donuts are made without gluten as is their special, rotating desserts.