If you are ready for a Wild Encounter, then you won't want to miss this one of a kind experience at the Oklahoma City Zoo. Go behind the scenes for a unique experience to meet some of your favorite animals; learn more about their behaviors, and interact with them.
The zoo's new Wild Encounters provides groups, up to 10 people, the opportunity to interact with grizzly bears, sea lions, elephants, Galapagos tortoises, flamingos, or rhinos. If you ever wanted to get up close to your favorite animal, this is it! I recently tried the Sea Lion Wild Encounter with my family. It was an experience like no other!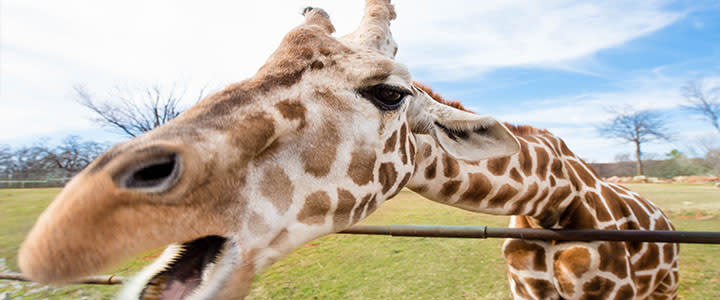 The Sea Lion Wild Encounter begins with a guided tour of The Noble Aquatic Center: Aquaticus, the zoo's aquarium center featuring over 1,500 aquatic creatures. Children can spot Dory, the Blue Tang, along with other animals in the large display aquarium, as well as learn about native animals like the Alligator Snapping Turtle. After touring the aquarium, it's off to the Sea Lion Presentation Stadium to meet with Marine Mammal staff and one of the resident sea lions.
The main part of any Wild Encounter is the chance to have one-on-one time with an animal.  Each experience is educational as you learn more about the featured animal and how the zoo staff cares for them. With sea lions, you learn about their unique characteristics and how they differ from seals before being invited to interact with them. You'll stand poolside and ask the sea lion to "bark", open its mouth, and touch your hand as a target. Kids love getting the chance to feed sea lion fish and squid.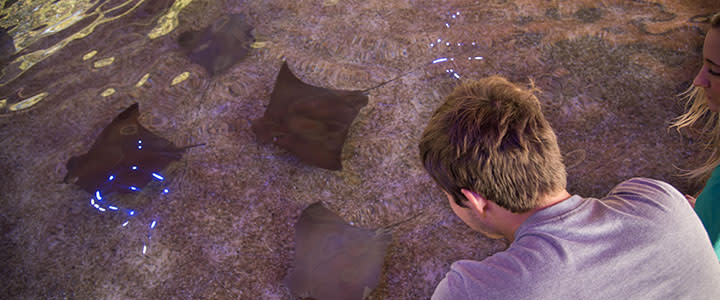 This, as with each encounter, is a fantastic experience. You will never get the chance to up close and personal like this anywhere else. Daily tours are offered for each encounter. Learn more or purchase tickets at http://www.okczoo.org/we. Tickets range between $15-$50 per person plus park admission plus park admission.

 

While at the Oklahoma City Zoo, extend the fun and Zoo it All! Instead of general admission, upgrade to the Zoo It All Ticket. For one price ($25 Adults, $20 Seniors & Children ages 3-11), enjoy feeding lorikeets and giraffes, admission to Stingray Bay to touch stingrays, unlimited admission on the zoo's rides, and watch the sea lion presentation. Together with the Wild Encounter, you will have a full day at the Oklahoma City Zoo that will be unforgettable.