Some events are being postponed or cancelled due to COVID-19. If you plan to visit an attraction or event in Oklahoma City over the coming days and weeks, please contact that organization directly prior to visiting to get the latest details.
St. Patrick's Day is best celebrated by grabbing friends, throwing on green and going out to find some fun.
As luck would have it (pun intended!), Oklahoma City is busting at the seams with so many different types of St. Patrick's Day events.

For example: Would you want to glam it up on a St. Patty's pub crawl at all of OKC's best pubs? You know it. How about hanging out with elephants and learning about green initiatives? Absolutely!

So, see? You can spread out the fun and go to some with friends and others with your family. However you celebrate, we're all pretty lucky to be living in OKC this St. Patrick's Day.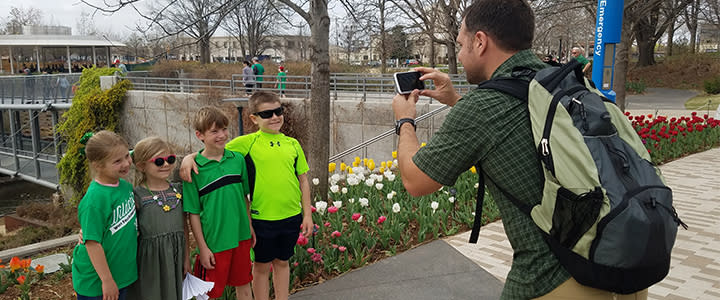 LepreCon St. Patrick's Crawl Oklahoma City
March 14
noon-2 a.m.
Join this bar crawl and hop around OKC for up to 14 hours! Join into the crawl whenever you're ready, and enjoy live entertainment, no cover charges, drink specials, professional photographers and a costume contest with cash prizes. Free registration to the first 100 people.
Here's more!
St. Patrick's Day Animal Enrichment Event
March 17
10 a.m.-2 p.m.
Animal lovers, trek out to the Oklahoma City Zoo on St. Patrick's Day to watch a select group of animals enjoy festive, holiday-related enrichment items and learn about the Zoo's green (get it?) practices and initiatives. Free with zoo admission. Here's more!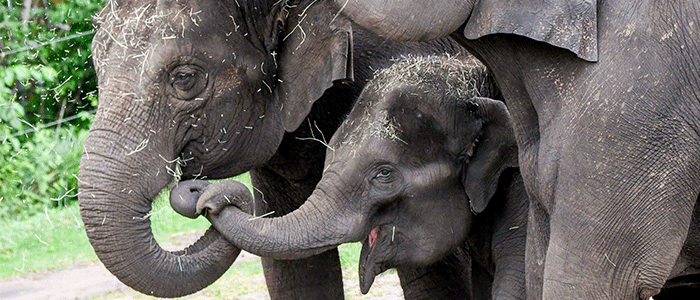 Sample Irish cuisine
OKC has several delicious Irish restaurants, and any of them would be a fantastic way to start or end your St. Patty celebration. Get some bangers and mash, potato leek stew or baked courgettes for the table and celebrate in true Irish fashion – just don't forget to add a pint. Here's some Irish restaurant offerings to consider:

Sean Cummings' Irish Restaurant
Sean Cummings' parents were from Ireland, and his restaurant features a lot of live Irish music, soft and muted lightening and Guiness on draft. Here's more!

Saints
Saints, an Irish restaurant anchoring The Plaza District, is the heart of every St. Patrick's Day celebration for this artsy, up-and-coming area. The relaxed vibe of the restaurant feels like a true Irish Public House and fits right into the emerging Plaza District. Here's more!

McNellie's
With more than 350 beers, McNellie's is a true pub that also several classic Irish dishes with modern American fare. Here's more!