Here in the heart of cattle country, it's easier to eat green that one would think as Oklahoma City's healthy eatery choices are multiplying constantly!  The local movement has always been well-loved and on the rise in OKC and more and more are using local produce, meats and dairy products from farms near (and dear) to our OKC hearts. The following are some healthier choices of where to eat green in OKC!
Green and Grilled (6220 Northwest Expy) likes to boast about providing great tasting food with low calories and high fiber and they certainly fit the bill! Their concept is to let you build a meal starting with one of their grilled meats (or tofu) and adding a side, like spinach rice or carrot rice, and a choice of one of their all-natural salads or seasonal sautéed vegetables. The homemade Portobello Mushroom soup is creamy (with no cream) and is outstanding as is the  Apple Spinach Salad with Light Orange Vinaigrette. An added bonus is that you can order a whole sliced avocado as a side!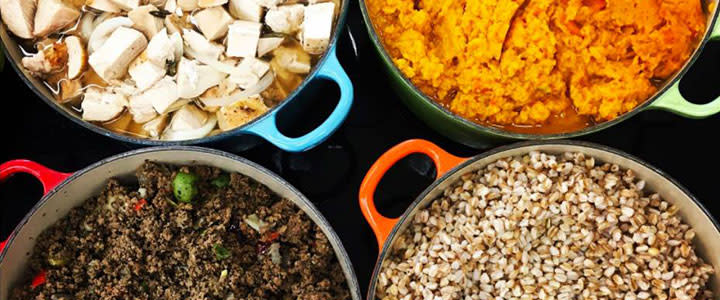 Provision Kitchen  (6443 Avondale Dr) uses only high-quality, local and organic ingredients. Their farm-to-fork approach, using their own farm near Arcadia, guarantees that you can walk in and dine on many seasonal choices to eat at one of their dine-in seats.  However, you can also pack up and take your order to-go, or pick it up at their curbside delivery! Try their Vegetable Quiche for breakfast or make a plate from the seasonal hot bar featuring things like Root Vegetable Mash, Grass-fed Beef Chili or Maple Brussels Sprouts.
Coolgreens (Four locations) has four convenient locations in OKC and are all about feeding the community in fresh and healthy ways. They have a bevy of options for building your own salads, flatbreads, sandwiches, and quinoa bowls. Or you can opt to order of their Signature Dish menu and feast on popular offerings like the Tuna Steak Sandwich with kohlrabi slaw or the Thai Chicken Quinoa Bowl. The Skinny Flatbread is wildly popular among locals topped with basil pesto, sundried tomatoes, figs, grapes, walnuts arugula and goat cheese!
Nourished Food Bar –(131 Dean A Mcgee Ave Ste 115) this grab-and-go bar, located in downtown OKC provides clean-eating options of salads, soups, smoothies and snacks/bites and changes seasonally. The Quinoa Crunch Salad has differing forms depending on which season it is. The autumn version has red cabbage, carrots, toasted sweet potato, cashes and avocado served over fresh greens with a lemon poppy seed vinaigrette and is satisfying and delicious!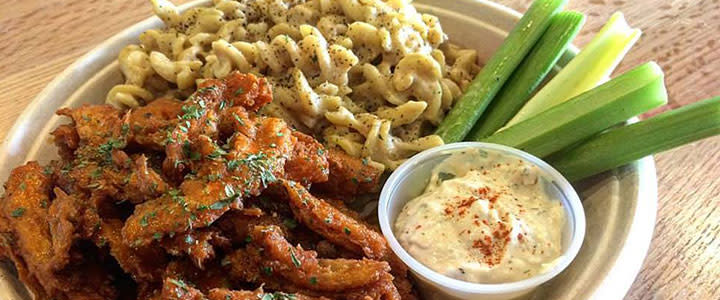 The Loaded Bowl – (1211 SW Second St)
This eatery started as a food truck and quickly moved into its own brick and mortar space, much to the delight of its local fans. They serve comfort-foods-made-healthy and vegan like their Cashew Mac and Cheese, a local favorite.  
The Red Cup (3122 N. Classen Blvd)
Vegetarians and vegans adore the Red Cup with its offering of veggie burgers, veggie Frito Chili Pie and breakfast offerings like their popular Loaded Toast with hummus, tofu scramble, local greens and roasted jalapeno aioli.