We're just days away from the Oklahoma City Memorial Marathon and it's time to start solidifying your weekend plans. So whether you're a runner or spectator, here's your go-to, insider's guide to marathon weekend in Oklahoma City!
Kick-Start Your Marathon Weekend
Start your marathon weekend with the two-day, open to the public Health & Fitness Expo at the Cox Convention Center. The Expo features a wide variety of products and services geared towards health-minded consumers and is the only place where marathon participants can pick up their race-day packets, so don't forget to attend!
The Expo is held Friday, April 28, 11am - 7pm and Saturday, April 29, 9am - 6pm.
Fueling Up Around OKC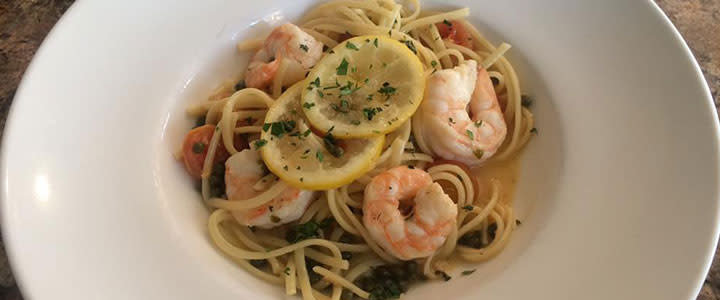 Eating the perfect meal before a race is crucial. And when it comes to carbo-loading before the big race, OKC has no shortage of options for you to choose from. Here's a few of our local favorites:
Joey's Pizzeria - This Film Row staple specializes in serving up delicious personal pizzas and sandwiches you're sure to enjoy
Gabriella's Italian Grill & Pizzeria - Comfortable, casual and cozy with a menu jam-packed with fresh, delicious options. Whatever you order, Gabriella's won't disappoint
Rococo Restaurant - Rococo's brings a little East Coast flair to OKC with some of the best seafood and pasta combos around
Empire Slice House - This Plaza District favorite serves up big New York style pizzas by the slice (or whole pizzas for the more adventurous)   
Knuck's Wheelhouse - Grab a slice at this Bricktown favorite! Knuck's unique (and oh, so delicious) pizzas are sure to delight even the pickiest of pizza connoisseurs
Stella Modern Italian Cuisine - This Midtown restaurant gives a true fine-dining experience as well as some highly recommended pasta dishes and oak fire pizzas
Sauced on Paseo - As unique as the Paseo District itself, Sauced on Paseo serves up an assortment of mouth-watering pizzas, sandwiches and appetizers
Pizzeria Gusto - Pizzeria Gusto offers delicious Neapolitan pizza and a variety of small plates and appetizers. And if you're on the hunt for authenticity, Pizzeria Gusto imports their ingredients from Italy!
PortFino's Italian Restaurant - A great assortment of pasta dishes, sandwiches and pizzas
Bellini's Ristorante & Grill - Bellini's not only offers delicious, Mediterranean-inspired dishes, they also have a great patio with a view
Best Marathon Watch Spots
You don't have to be a participant to enjoy the marathon! Not only do the runners appreciate the support of the crowd, but following along with the race is the perfect way to explore the city. Enjoy the energy of the marathon as you cheer on the runners at these top spots. 
The Starting Line - There's nothing quite like the capturing the anticipation of thousands of runners eagerly awaiting the starting gun! If you plan on cheering on the marathon runners, you can't miss the starting line
Bricktown (Mile 1-2) - The runners are still settling in and the race hasn't begun to string out yet, so the effect of seeing thousands of runners is still a stunning view
State Capitol Complex (Mile 3) - The Oklahoma State Capitol is a beautiful setting and the ease of access make this a perfect place to view the early stages of the race
Sparrow Park / Edgemere Park (Mile 5-6) - There is plenty of room to view the runners wind through historic neighborhoods from the east side of the park
Crown Heights / Gorilla Hill / Irish Alley (Mile 6-7) - just beyond the 1st relay hand-off and on to where the Half Marathon turns around at Bishop McGuinness High School. Cheer on the marathon runners as they get settled into the race
Nichols Hills / Waverly Ave (Mile 11) - From here, the runners are well spread out and easy to view. Be sure to give them a good shout-out when you see them!
Nichols Hills / Grand Blvd (Mile 19-20) - Park at Nichols Hills Plaza or at 63rd and Grand to easily get downtown to watch the finish
Classen Blvd (Mile 20-21) - This long stretch on Classen includes the crucial mile points in the race where runners need support. Get loud and cheer them on!
18th and Classen (Mile 23-24) - Just before the course turns east towards Broadway, the runners will pass thorough historic Mesta Park and Heritage Hills
The Finish - See the mass of people on the straightaway, finishing to the cheers of enthusiastic crowds
Race Week Activities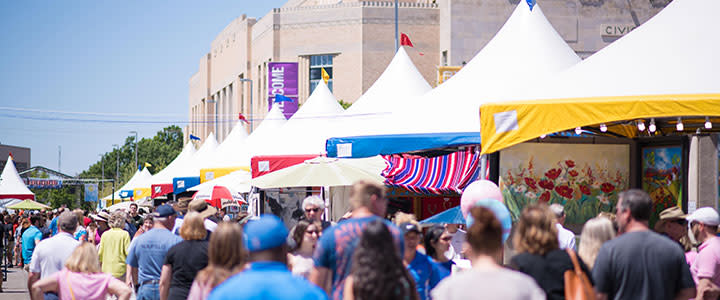 In addition to the must-see attractions, there's always something fun happening in OKC. So whether you're just here for the weekend or you plan on coming a little early, here are some of the highlights of things to enjoy around our city the week of the big race.
All Weekend
Festival of the Arts
2017 Better Barrel Racing World Finals
Sunday, April 23
A Midsummer Night's Dream presented by the Oklahoma City Ballet
OKC Dodgers vs. Memphis Redbirds
2017 Oklahoma Centennial Horse Show
Extreme Racing at Remington Park
Tuesday, April 25
OKC Dodgers vs. Memphis Redbirds
Soundbites lunchtime concert series at Kerr Park
Diamond Ballroom Presents Tech N9NE
2017 Wheeler Criterium
Thursday, April 27
Art After 5 at the OKCMOA
Lil Wayne in concert at the Criterion
Friday, April 28
Toddrick Hall Presents "Straight Outta Oz" at the Civic Center
Saturday, April 29
The Criterion presents Explosions in the Sky
Frontier City presents For King & Country
Walking Tour at the Myriad Botanical Gardens
Sunday, April 30
Alton Brown Live at the Civic Center
Good luck to all marathon participants! We'll be cheering you on!