Thanks in part to the recent additions of medium-sized venues, Oklahoma City is now in a growth phase of live music venues. For decades, city residents have trekked up Interstate 44 to watch shows in our sister city's iconic performance spaces: Brady Theater and Cain's Ballroom. Now, though, the focus is shifting back this direction, and much of that is courtesy of The Criterion.
The Criterion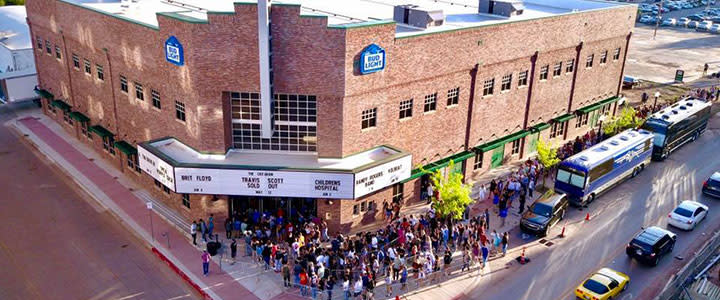 Bricktown is home to a couple popular venues, including the 4000-seat Criterion. A partnership with Live Nation ensures that this concert space will host top-shelf regional and national talent, and in its first year of operation, Sturgill Simpson and My Morning Jacket both appeared. The remainder of 2017 will include shows from Kid Cudi, Conor Oberst and Lil Uzi Vert, and Jason Isbell will open 2018 with a show featuring his band the 400 Unit. Like most of our venues, Criterion's lineup is eclectic, so you can find everything from Country to Hip Hop to Alt-Rock, and the flexible seating allows the promoters to offer much smaller, intimate shows as well.
Vibe: Very much a music venue. Feels a little industrial, and the interior space is minimalist, verging on austere. A bar is available during shows.
Before and After: In Bricktown, you're close to dozens of food and drink options, including wine and fine dining at The Mantel, an amazing beer selection at Tapwerks, and cocktails or beer in a festive environment at Skinny Slim's.
The Jones Assembly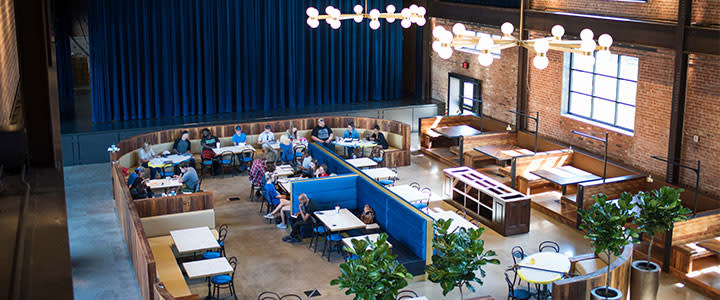 Slightly smaller than the Criterion is Oklahoma City's newest space, Jones Assembly. Part restaurant, part venue, Jones features bands who are starting their upward ascent in regional and national familiarity. While Jones kicked off with 90s nostalgia in the form of Better than Ezra, the space has also promoted much more contemporary acts like Lake Street Dive, and Willie Nelson will make an appearance there this year, too.
Vibe: Depends on the tickets. There is a mezzanine level for VIP seating with a full bar, but general admission tickets get you a place to stand in what is normally restaurant space—they clear out the space for shows.
Before and After: The bar at Jones is excellent. Food selections are likely limited depending on show time, but Mary Eddy's at the 21C Museum Hotel just behind Jones features one of the metro's best chefs, Jason Campbell.
Tower Theatre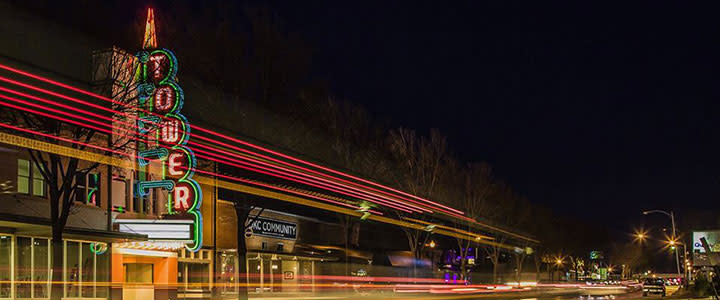 The historic Tower Theatre reopened last year, and with the help of an energetic and tuned-in management team, they are offering some of the city's most interesting shows, including the occasional studio space shows that only seat about 30 people. Artists are very much up close and personal, and the studio shows usually feature a Q&A. The majority of shows are held in the theater space, though. Most of the acts are up and comers, but they have also attracted legends like Irma Thomas and Talib Kweli.
Vibe: Very laid back, especially in the studio shows. There is a bar on site, and the interior is traditional theater with some modernization. Very comfortable space.
Before and After: Its location in Uptown 23rd District means you will have access to a ton of food and beverage options, including Rockwell Cocktail Den, The Drake Oyster Bar, and Pizzeria Gusto, the latter two of which feature some of the city's best food.
ACM@UCO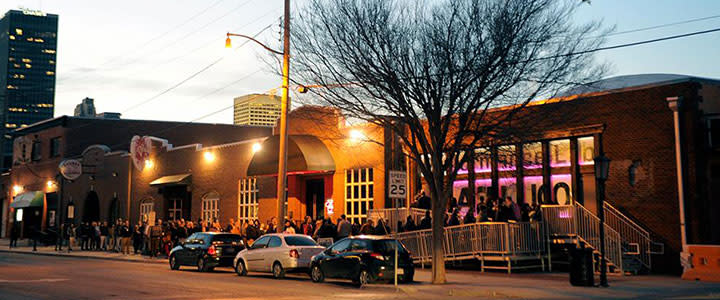 The ACM Performance Lab is a 500-capacity venue that houses local, regional and national touring acts, ACM@UCO classes, student band practice and the performances from the ACM@UCO Alive! bands. Music faculty member Dustin Ragland said the musical acts both feed and reflect the diverse tastes and styles of the students, which means everything from Jazz to Rock to Hip Hop acts drawn from local and regional talent. Tickets to its Metro Music Series shows are free to about $25, making this one of the best deals in Oklahoma City.
Vibe: Music nerd mecca. Up-close stage, intimate size and space, with a knowledgeable fan base.
Before and After: ACM@UCO is located very close to the Criterion, so the choices for food and drink are identical.
The Blue Door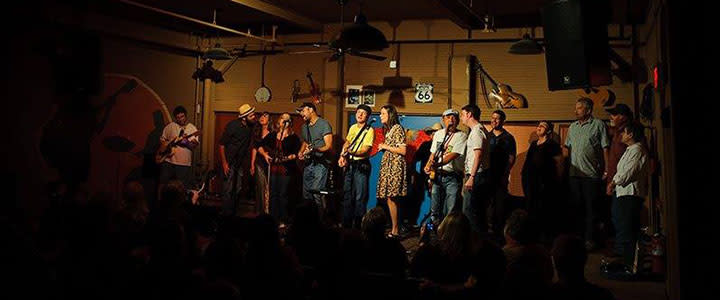 The old dog among metro venues is The Blue Door, and it's the most charming, by far. Named for the blue door on the east side of the converted space, the Blue Door is a "listening room." Local, regional, and even small national acts regularly appear in the small (less than 150) space, and owner Greg Johnson has been known to stop a show between songs and tell loud attendees that there is a lovely patio outside if they wish to keep talking. As a result, The Blue Door is for serious fans of Alt-Country, Americana, Bluegrass and indie Nashville acts with a strong singer-songwriter foundation.
Vibe: Very grown-up and comfortable, almost like a house concert. The venue does not have a bar on site, so fans are encouraged to bring their own ice chest with their preferred "liquid refreshment."
Before and After: The Blue Door is a half mile from Chae, a modern Korean restaurant that features outstanding food and a solid bar, or it's only three blocks from Classen Blvd., home to more pho options than you will believe.