We love them all year long, but mommas deserve one day set aside to be pampered all day long and OKC knows how to show mommas they love them. So many of our city's finest attractions roll out free admission and other goodies to moms on Mother's Day. Here are the details on where to go and what to do to cash in on some freebies. As Mother's Day gets closer, watch visitokc.com for an updated and expanded list of Mother's Day options that will spoil mom without blowing your budget.

1) On the day before Mother's Day, load up the family and hit up Orr Family Farm. Moms get free admission on the Saturday before Mother's Day, so mommas check out the barnyard, watch the chicken show, jump on the giant jumping pillows and enjoy many other family-friendly activities. Saturday, May 11, 10 a.m.-5 p.m.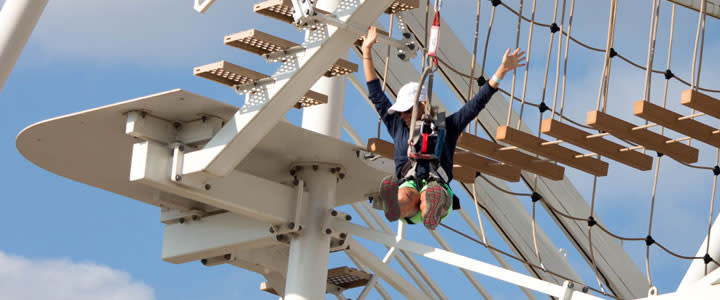 2) Are you an outdoorsy momma? Moms get a free day pass at RIVERSPORT Rapids when your family buys another day pass. Spend the day whitewater rafting, climbing the Sky Trail or zooming down the High Speed Slides. Then, moms, enjoy a free entrée at Big Water Grill with the purchase of any kids meal or other entrée. And, in case that's not enough, stop by for a free photo for mom to remember the day. Sunday, May 12, 11 a.m.-5 p.m.

3) Myriad Botanical Gardens is giving moms free admission on Mother's Day. Explore the 13,000 square feet and 750 tropical plants inside the Crystal Bridge Conservatory and walk all through the 15-acre outdoor garden grounds. Before you leave, be sure to take mom to Scissortail Gifts. The gift shop is giving out free Bedre chocolate with any purchase. And, if your momma is the Zen kind, free Botanical Balance Yoga is offered at 8 a.m., Saturday, May 11. The rest of the mom freebies are Sunday, May 12, 11 a.m.-5 p.m.
4) Oklahoma Orchid Society Mother's Day Show & Sale is perfect for the garden-growing, flower-loving momma. This free-to-attend event features hundreds of orchids on display and for sale. Ask questions to learn how best to grow orchids from Oklahoma Orchid Society members and enjoy a raffle and silent auction. Saturday, May 11, 10 a.m.-4 p.m.; Sunday, May 12, 10 a.m.-3 p.m.

5) Science Museum Oklahoma is planning a free activity for those STEM mommas out there for the Saturday before Mother's Day, May 11. With your regular admission, enjoy CurioCity's 20,000-square-foot or take in a show in the Kirkpatrick Planetarium, then stick around for an activity that will stimulate your mind! Saturday, May 11, 9 a.m.-6 p.m.

6) The Oklahoma Hall of Fame is giving the entire family free admission on the Saturday of Mother's Day Weekend. At 10:30 a.m. and again at 11:30 a.m., they will be giving guided museum tours. Crafts too! Saturday, May 11, 10 a.m.-5 p.m.

7) Drop by Full Circle Books on Saturday of Mother's Day weekend and join the kiddos with a free, fun story time with Miss Julie. Come for the kids, and let your literary momma do some shopping for herself afterward. Saturday, May 11, 10:15 a.m.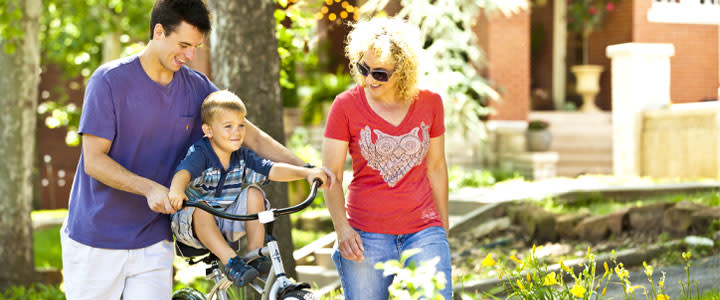 8) Bring the kids to the free Nature Tales at Martin Park Nature Center on Saturday morning of Mother's Day weekend. After an activity time geared for kids 2-7 years old, the event will then feature a nature-themed story time. Afterward, take the family on a hike through the Martin Nature Park's 2.5 miles of woodland trails. Saturday, May 11, 10:30 a.m.
9) For the art-loving momma, Oklahoma Contemporary Arts Center is hosting a free Drop-In Studio featuring an art-making project inspired by the works of art currently at the museum. Projects are for all ages and levels of art-making experience. Saturday, May 11, 1-4 p.m.