Tequila.
The agave nectar of the gods is produced primarily in Jalisco, Mexico, but that doesn't mean that on July 24 we can't enjoy this sexy south-of-the-border spirit (it's #NationalTequilaDay). At Iguana Mexican Grill, we know tequila about as well as we know tacos. No matter what past experience you've had with tequila, let this quick guide help you discover the versatility and drinkability of this intoxicatingly delicious elixir.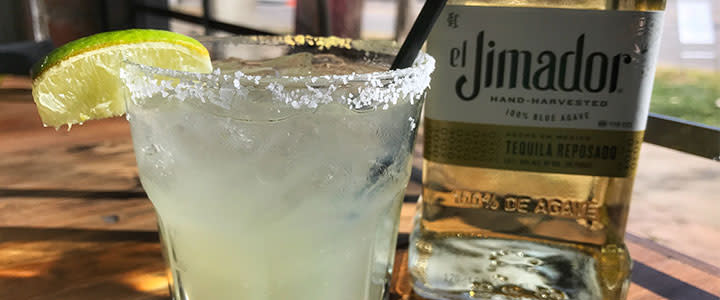 Famous House Margarita
You've gotta start somewhere, and what better way to start than with a $3 house marg during Happy Hour?
Ingredients
House tequila
Triple Sec
Sweet and Sour
Served frozen or on the rocks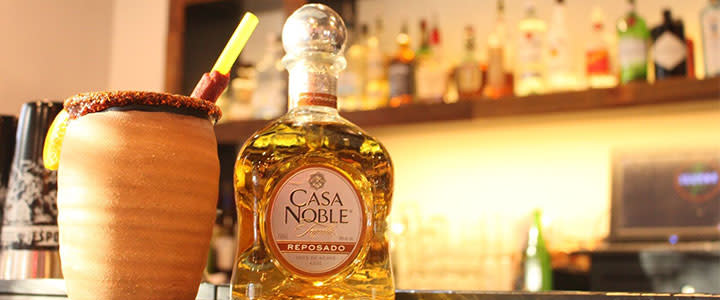 Cantarito
This traditional Mexican cocktail will have you longing for the warm, sandy beaches of Puerta Vallarta. The perfect mix of citrus, sweetness and a hint of vanilla topped with a chamoy and tajin rim and served in a traditional, handmade clay mug crafted by OKC artist Sage Eden.
Ingredients
Casa Noble Reposado
Triple Sec
Freshly-squeezed lime & orange juice
Jarritos grapefruit soda
Served in a traditional cantarito mug
Mexican Mule
Like the Russian variety, but better.
Ingredients
Blood orange-infused 1800 Blanco tequila
Fresh lime
Cock 'n Bull ginger beer
Served in a copper mug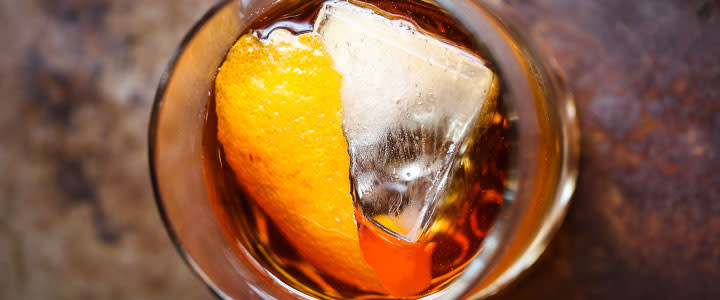 Ancho Old Fashioned
This is what would happen if Don Draper and Selma Hayek had a beverage baby. Featuring Hornitos Black Barrel, the añejo offers similar notes to a fine bourbon including silky vanilla and a hint of oak, offset by a unique spice of roasted pepper in the Ancho Reyes Liqueur. Tie it together with sweet agave nectar, a dash of bitters and orange zest and you're sure to enjoy this complex masterpiece.
Ingredients
Hornitos Black Barrel
Ancho Reyes Liqueur
Organic agave nectar
Bitters
Orange zest
Served in a traditional rocks glass
El Chupacabra 
The mythical Mexican goat-sucker makes its way to OKC in a much more palatable fashion. Simple, yet effective.
Ingredients
Famous House Frozen Margarita
Float of Sauza Blue Reposado
Agavero Liqueur
There you have it. Five cocktails to enjoy when you're celebrating #NationalTequilaDay. You can bet we'll be celebrating during Happy Hour from 2-6 p.m. and all day long. Come see us Monday and let us  set you up with something delicious. Until then, "¡Arriba, abajo, al centro, y adentro!"