One of the ways to keep your New Year's resolutions is to make sure you enjoy the change of life, whether it's more exercise, more reading, or healthier food. If you like the new or new again thing, you're more likely to keep it up. That's absolutely the case for eating out. Yes, eating at home is healthier, but Oklahoma City has a myriad of options to help you keep your commitment to eating healthier when you can't eat in or don't want to.
Mexican food is a weakness for most of us. Many a diet has crashed on the crispy shores of chips and salsa. While we can't help with the chips part, we can help with the healthier. Oso on Paseo opened last year, and among the various options on the menu are four vegetarian tacos that will help you love vegetarian. The mushroom taco with roasted corn is a favorite, but don't pass on the cauliflower picadillo with tomatoes, olives and golden raisins.
Just in time for the new year, Revolucion is rolling out their new menu on January 14, and there are several healthier—or healthy-ish as owner Rachel Cope put it—options available, like subbing locally sourced buttercrunch lettuce for corn tortillas to make lettuce wraps instead of tacos. The de Nada Bowl is sure to be a local favorite, too, with spiced farro, sorghum, roasted cauliflower, fresh tomatoes and citrus crema.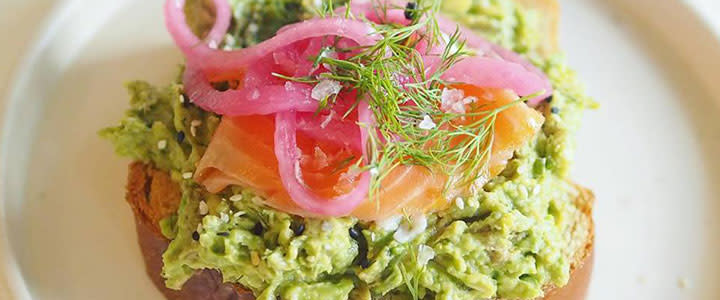 Midtown welcomed the Kitchen at Commonplace in July last year, a delicious addition to the already popular bookstore. The menu is surprisingly healthy (and hearty) overall, including some of the best hummus you will find in the metro, finished with sumac and olive oil, and served with fresh vegetables. The menu features options for vegans, vegetarians, and omnivores, and the Salmon & Avocado salad features smoked Ora King salmon with fresh dill and lemon vinaigrette.
Heather Paul of A Good Egg Dining Group—The Drake, Cheever's, Kitchen 324, etc.—said she and husband Keith travel a great deal, and eating out constantly can be challenging to staying healthy. Given her experience, she always makes sure that the Good Egg restaurants have excellent salads that are hearty, thoughtfully prepared and delicious. The Grilled Shrimp Cobb at The Drake is an excellent example, with butter lettuce, avocado, marinated tomatoes, egg and Green Goddess dressing.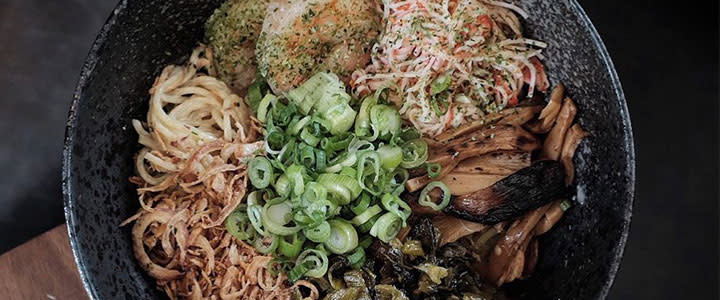 Ramen can be a sodium bomb, so if you're watching your blood pressure but don't want to give up one of your favorite indulgences, try the chilled ramen at Goro in the Plaza District. No, it's not considered a diet food, but the lack of broth substantially reduces the sodium, and the mix of shrimp, fish, and sesame dressing means you don't sacrifice flavor.
Ethnic food that's prepared more in line with the standard practices of the home culture is more likely to be healthy-ish as compared to the dishes with sugar, fat and salt that are added in some places to please American palates. The dal dishes at Sheesh Mahal are essentially lentil soup, which you can order with or without meat. Spooned on top of basmati rice, it's hearty and filling, as are the chana dishes—chickpea curry that is typically vegetarian.
Café do Brasil in Midtown also has a trove of fantastic options for healthy eating, as well as gluten-free and vegan choices. The Prato de Minas is rice, black beans, collard greens, plantains and vinaigrette. They make a fantastic salmon (salmao), too, baked with rosemary and oregano infused olive oil.