Oklahoma's tremendous economic development over the past decade has also affected the growth of our craft beer industry. Local brewers are producing award-winning beers, like Black Mesa's Gold Medal at the World Beer Fest for their Endless Skyway Bitter, and getting their products noticed well beyond Oklahoma City. COOP Ale Works has a presence in more than 1,000 locations, including four other states.
The two best-known brewpubs in Oklahoma City are Bricktown Brewery and Belle Isle Brewery. Both are located close to the center of the city, and both have multiple, locally crafted brews. Bricktown Brewery keeps eight taps of made-in-house local beers, and Belle Isle has seven. In keeping with the brewpub theme, both joints have extensive food menus that range from wings and nachos to burgers and entrees. Bricktown is open seven days a week, and Belle Isle is closed only on Sunday.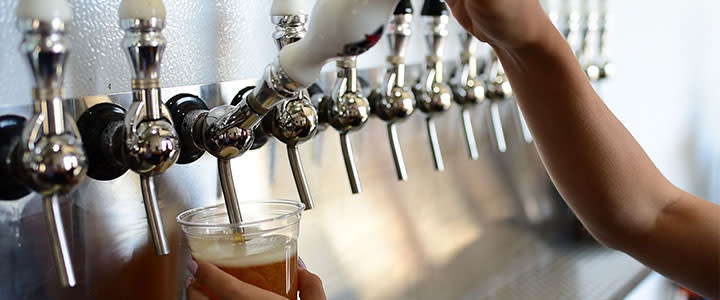 COOP Ale Works is not the oldest craft brewer in the state, but they are largely responsible for getting the craft-brewing ball rolling in Oklahoma. Their F5 (IPA), DNR (quad) and Native Amber are ubiquitous in bars and restaurants in the metro. They also have a selection of grocery store beers available locally, all of which you can sample at the brewery.
COOP offers tours of their facility, including a walkthrough of the processes, every Saturday at 1-6 p.m. The tour is free and are first come first served and capped at 15 people, as are the samples. Their beers are also available for purchase on site with 19 rotating taps that include their core beer lineup, seasonal and limited run beers, taproom exclusives and more. COOP is open from 4-8 p.m. on Wednesday through Friday, and 12-8 p.m. Saturday.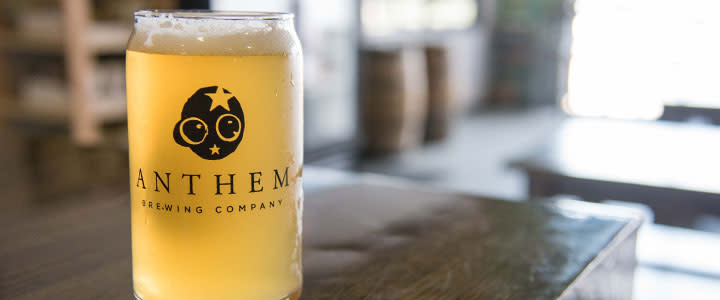 Anthem, another of our popular breweries, offers free tours every Saturday from 2-4 p.m. No sign up is required. Simply show up and tell them you want to take the tour. It consists of a walkthrough of every step of the operation, an introduction to the company culture, discussion of the styles and processes, and samples, of course. For the tour, the samples are free, and the beers are available for purchase on site. In addition to the tours, Anthem is open to the public Monday through Saturday, so you can simply pop in for samples. They are open noon to 6 p.m. Monday through Wednesday, and noon to 9 p.m. Thursday through Saturday.
One of our newest craft breweries is Stonecloud Brewing Company, which opened in mid-July 2017. Joel Irby, a native Oklahoman, worked for Avery Brewing in Colorado before coming home to start Stonecloud. The brewery is located in the historic Sunshine Cleaners building (1012 NW 1st St.), and the taproom is open Monday through Wednesday 3 to 9 p.m., Thursday through Saturday noon to 9 p.m., and Sunday 10 a.m. to 6 p.m. The Turtlehead Stout and Journey Home Apricot Sour are local favorites. Beers are available for purchase on site, including the 32-oz "crowler" can. Tours are during hours of operation Saturday.