Art, music and yummy treats. There is plenty to love at the Paseo Arts Festival.
Art, music and yummy treats. There is plenty to love at the Paseo Arts Festival. This family friendly event has something for everyone. You can count on being entertained visually, musically and tastily. Yep, I found that word in the dictionary! The Festival helps support arts events in the Paseo that take place throughout the year.
The 40th Annual Paseo Arts Festival is May 28-30, 2016. More than 80 visual artists will embark on the Historic Paseo Arts District, located between NW 30th and Dewey and NW 28th and Walker in Oklahoma City. Many different and original types of media will be on display, from painting and photography to wood and jewelry. The food court is located at Paseo Drive and 29th where you can find vendors that have classic and unique goodies from savory to sweet. Beer and wine, lemonade and tea along with shaved ice will help quench your thirst. The district's three restaurants and seventeen working galleries will also be open during festival hours.
A free children's area allows kiddos to explore the arts and have fun while creating clay sculptures, spin art and more. Paper Play Theatre offers a variety of hands-on arts for children of all ages, taking place inside Theatre Upon A StarDanceSwan. The studio is open each day of the festival where children can construct puppets from paper, glitz, light and shadows. Then festival-goers can see StarDanceSwan's performers dance and sing each child's puppet story.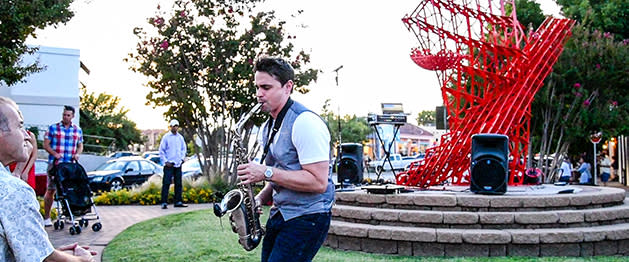 If it's music you're after, there are dozens of musicians and other live performers. The North Stage will feature acoustic acts and singer-songwriters, from folk and country to bluegrass and much more. The South Stage will spotlight dancers, acts that get a little louder like rock and rap, and some of the Festival's most popular returning acts.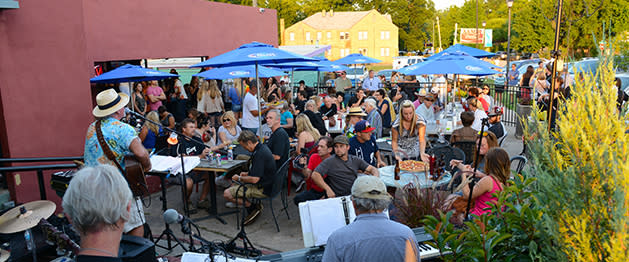 You can be one of the 60,000 people who come to see, hear and taste art of all kinds at the Paseo Arts Festival. Parking will be no problem. There's a shuttle service for festival visitors. Parking will be available at First Christian Church at 36th and Walker. The shuttle will run every 15 minutes each day of the festival. On Saturday and Sunday the festival's hours are 10am to 8pm, music until 11pm. On Monday the hours are 10am to 5pm.
We'll see you there!