Until recently, Oklahoma City has not had torn loyalties between steaming hot bowls of soup. Being blessed with a large Vietnamese community, Pho-natics have been around for a very long time.  Well move over Pho, there's a new kid in town!  Over the past few years we've also been gifted with two ramen noodle houses in OKC that have been crowd pleasers as well.  However, whether you prefer the star anise scented clear broth of Pho and rice noodles or the silky, cloudier, rich broth of ramen and  wheat noodles, the differences will "bowl" you over no matter which you choose!
Upon entering this bustling eatery in the Asian District, the smell of the fragrant pho broth alone will let you know you're in for an authentic pho experience. Pho Lien Hoa's broth is top notch and made in large batches overnight and served to you almost before you can settle into your seat. Also of notable worth are the vermicelli bowls, the Vietnamese slow-drip coffee and the Banh Cam (freshly deep-fried sesame balls). This place is always packed, which is a great sign of delicious pho.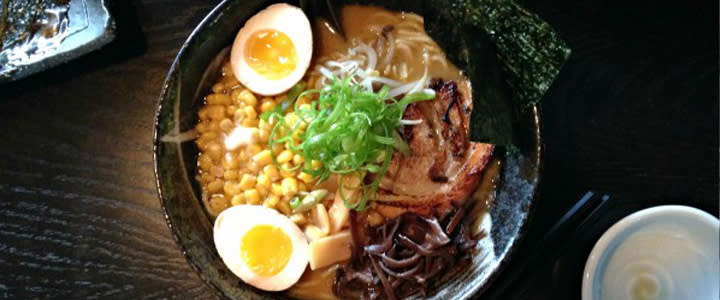 Pho Thai Nguyen
People go to Pho Thai Nguyen for the fast friendly service but keep coming back for the pho and the other wide variety of Vietnamese dishes offered.  Enjoy the complimentary hot tea and/or wide choice of boba teas while you wait or be adventurous and try a Salty Plum Soda.
Pho Cuong Vietnamese Beef Noodle Soup House
Driving through the Asian District you'll pass a large green house on Classen but it's not a house after all – it's Pho Cuong, a favorite among OKC foodies for years. Start off with the Shredded Pork Rolls off the appetizer selection. The menu is laid out for beginners or for the more adventurous. If you like to go a bit off the pho menu try the wildly popular and spicy Bun Bo Hue, a beef noodle soup you're sure to remember as it hits every taste bud!
Located in the trendy, local favorite Plaza District, Gorō Ramen + Izakaya delivers it's smooth Kyoto-style chicken-based broth with choices of spicy pork meatballs, or pork belly but also offer a vegan broth with tofu and vegetables. To accompany your soup, try the Nukuman or steamed bun portion of the menu, and don't miss the Brussels Sprouts Salad. There is a wide variety of Cocktails, Beer, Sake and a selection of wine by the bottle or glass. Check out their Facebook for ever-changing daily specials.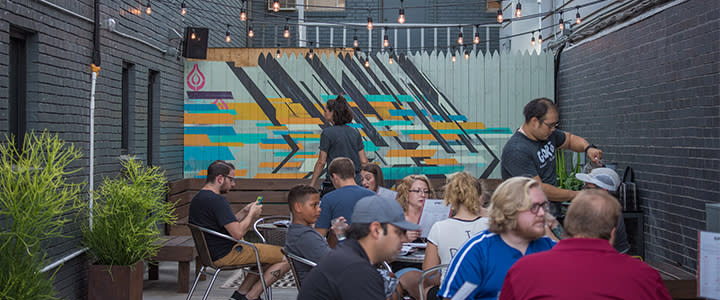 Options abound at Tamashii including six varieties of ramen from traditional Tonkotsu to Miso Butter Corn Ramen and Tsukemen, a dipping noodle variety served with its broth in a separate bowl. Locals rave about the Garlic Fried Rice served in a sizzling cast iron pan to share with the table and the Takoyaki or grilled Octopus crispy dumplings with a sweet and tangy sauce will leave you craving more.