Breakfast may have become one of the most fast food focused of all meals. Some of that is due to hours that restaurants keep. Outside of breakfast joints like IHOP and Waffle House, many full service restaurants don't even open for breakfast, and many that do don't open until sometime between 7:30 and 9:00 a.m. That's not terribly helpful if your day starts at 8:00 a.m. or before.
Fortunately, downtown Oklahoma City has several breakfast options for early risers. That means breakfast is available before 7:00 a.m., and in the case of some of these restaurants, as early as 6:00 a.m.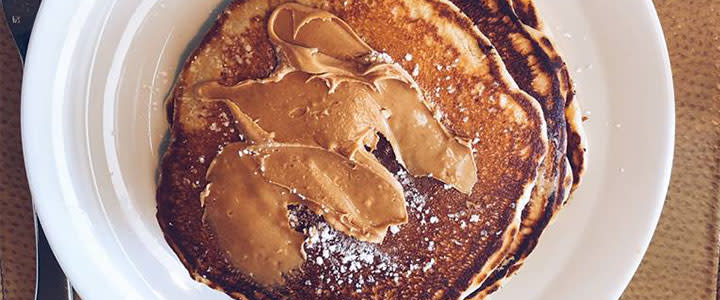 Not every hotel does breakfast well, and if you've stayed in the "free breakfast" chains, you know that breakfast equals freshly unwrapped pastries, small boxes of cereal, bananas, and perhaps a bagel. Flint at the Colcord and Viceroy Grille at The Ambassador are wonderful exceptions.
Flint starts serving breakfast at 6:30 a.m. Get the biscuits and gravy. Seriously. Just get them, and then add a side of their ridiculously good bacon. Think all bacon is the same? You won't after trying Flint's thick, peppered bacon. Another local favorite: buckwheat pancakes with rum, banana sauce. You can get traditional syrup if you like, or roll up a sausage link with grape jelly like our grandparents did. They were probably the ones who taught us to love breakfast anyway.
Viceroy Grille inside the Ambassador Hotel specializes in European cuisine, and breakfast is no exception. The coddled eggs are cooked perfectly and paired with asparagus, Parmesan cheese and toast. If you're more a traditionalist, there is a solid traditional breakfast with eggs cooked to order and a side of bacon or sausage. Breakfast starts at 6:30 a.m.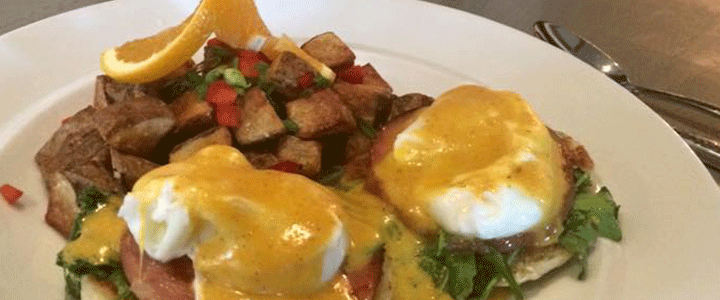 Remember the diners of old? They seem to be popping up everywhere now. Sunnyside Diner has a counter like the diners you went to growing up. The coffee is very good, and even if you find the smiley sun on your coffee mug too much too early, you will love the food. The Classic is eggs cooked to order, and you can sub brisket or pulled pork for the more traditional breakfast meats. Eggs in Purgatory is a local favorite: poached eggs in spicy marinara, and you'll want the sourdough toast to get all the marinara.

Finally, Hatch in Automobile Alley is one of the new "diners" we see popping up all over the country. They're not diners in the traditional sense, but Hatch gets a nod because they open at 6:00 a.m., the food is excellent, and the menu is creative. There is one thing you simply have to have, and that's the hash brown tumblers. Imagine if hash browns and tater tots had kids. Yes, that's them. Enjoy.