Every three years, the Phantoms come out to play at Lyric Theatre of Oklahoma and they are all back in 2016! RICHARD O'BRIEN'S THE ROCKY HORROR SHOW returns on October 13th with an all new production, featuring local favorites and starring J. Robert Moore as Frank 'N' Furter.
Here are five reasons you don't want to miss ROCKY, running through November 5th.
1. THIS ISN'T THE MOVIE
It's better! Before there was the iconic movie, there was the original London production, which opened in 1973. The show was an instant success, and many of the original production's stars reprised their roles for the movie. But don't worry, all of your favorite things about the movie are in Lyric's production…you'll have to come and see what we've created!
2. BUT…YOU DO GET TO PARTICIPATE
We wouldn't want you to come and just sit there, you're a part of the show! Shout backs and audience partici…(say it!) pation are encouraged. You can also purchase prop bags in the lobby that have everything you need to get in the spirit.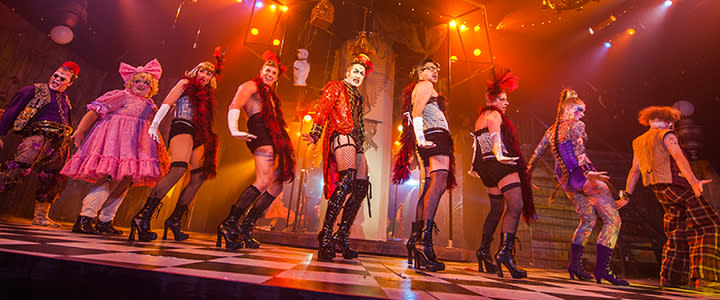 3. IT'S THE PERFECT NIGHT OUT WITH FRIENDS
We don't know if there is a better night out for you and your friends…especially if there is "newbie" in your group. In fact, if ten or more of you are coming together, save money with a group discount!
4. PUT THAT FEATHER BOA TO GREAT USE
Have an old Columbia wig gathering dust in the closet or haven't worn that corset is covered in cobwebs? Dust them off, put them on, and head down to the Plaza. You won't get TOO many looks. Unless you look insanely fabulous. (And you will.) If you prefer a bit more coverage, try a more modest Brad and Janet look.
5. AN EXPERIENCE YOU WON'T SOON FORGET
Shows may come and go, but your night at THE ROCKY HORROR SHOW will "haunt" you for a long time. If you've seen it before, you know what we're talking about. If this is your first time…well, let's just say you'll be transformed.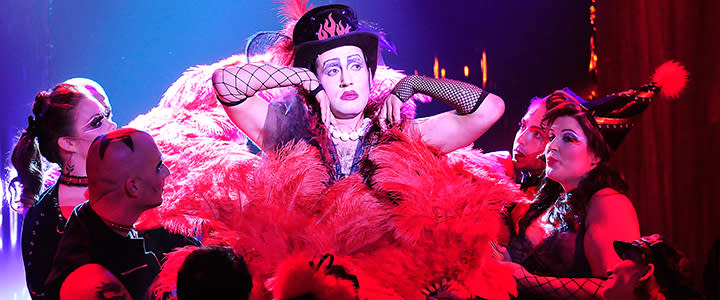 We don't want to say that ROCKY is the best night of theatre you'll have, but we're not NOT saying it either. For tickets, visit LyricTheatreOKC.com, or call the Box Office at (405) 524-9312.