Whether you live in Oklahoma City or are here for vacation – or even if you're a college student who has to stay in town over the break – the city has a range of diverse activities to make your Spring Break fun. Spring Break activities are usually focused on maximum sun exposure, but what about after dark?
For the over-21 crowd, the nightlife in Oklahoma City continues to expand as the city expands. One of the best local spots is Ponyboy, a bar in Uptown 23rd that features smoke-free dancing upstairs. Ponyboy is equipped with a DJ and a full bar, and the vibe is "all skill levels welcome."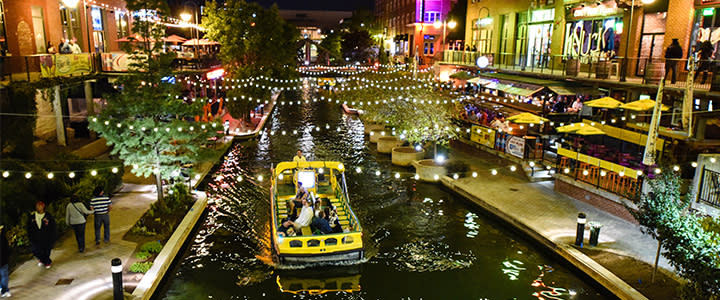 Bricktown is home to several clubs, including Club One15 and Dream Nightclub, both DJ-driven, eclectic hotspots. Full bar service is available at both, and just being in Bricktown puts you in proximity to dozens of other bars and restaurants, all easily accessible on foot.
Looking for more conversation and less noise? The Pump Bar and Bunker Club, both in Uptown 23rd, are popular destinations for locals. Pump has a huge outdoor area with full food and bar service, as well as outdoor games, music and an eclectic crowd there for conversation with friends. Depending on the night, you might even be able to catch a show – movie or music – at Tower Theatre.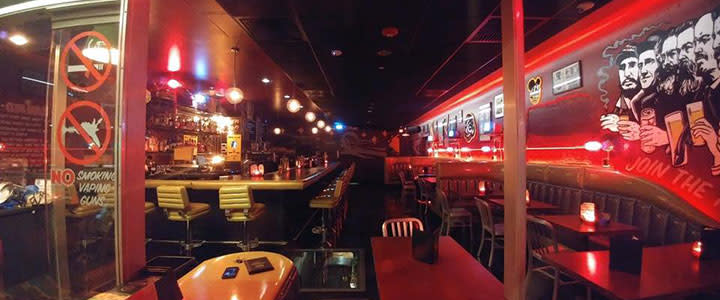 Redneck Yacht Club is one of the few 18-and-over clubs in the metro. For that reason, the dance floor is usually packed, and the DJ plays a good mix of musical styles, so there's something for everyone.
Topgolf has become one of the city's favorite attractions. The bay-style service means you get personal attention from a designated server, and the menu includes a huge variety of food options. If you're part of a mixed-age group, bar service is also available in the bays. Topgolf actually delivers on their promise that you don't have to be a golfer to have fun with their golf-themed games.
While not a "fun" destination, the Oklahoma City National Memorial & Museum is stunning at night. The Memorial was designed to be a 24-hour experience, so the grounds are remarkably different depending on the time of day you visit. Touch-screen televisions guide you through the park, and there's even an app you can download for an enhanced experience.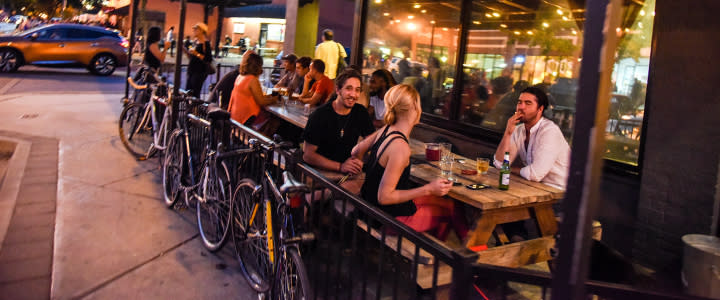 Plaza District is built around the idea of people coming together, and it's a very popular destination for college students. The wide plaza areas make congregating easy, and the restaurants, like Empire Slice and Goro Ramen, are based on the idea that young adults don't always have a ton of money to spend on food. The not-so-secret truth about the district is that it's also home to two of the city's best desserts: Roxy's Ice Cream and Pie Junkie. You'll want to save room for both, or go on two different nights.