Kids love Spring Break! There are loads of activities and camps for them. But adults need a break too! Spring break isn't all about the kids. While they're relaxing from school and enjoying themselves, the parents need some time to rejuvenate. You may not be able to take time off from work, but that doesn't mean you can't enjoy yourself. We have put together a list of 10 adult fun activities here in Oklahoma City that give you parents a much needed time out.
1. Getaway to the 21c Museum Hotel - Enjoy a night out without the kids in this eclectic boutique hotel. Enjoy the hotel's private collection of contemporary art plus the OFF-Spring: New Generations exhibit. Then head to Mary Eddy's Kitchen X Lounge which presents a New American menu with seasonal ingredients. If you want to make a night out of it, book a stay with the OKC Like a Local Package that provides a map of OKC hot spots, exclusive discounts, and vouchers to both Mary Eddy's and the 21c Museum Shop.
2. See Finding Neverland at Civic Center Music Hall - In Neverland, Peter Pan is the boy who never grew up. Discover his world and find the child inside you. Get tickets for what NPR called "far and away the best musical of the year!" Runs March 13-17.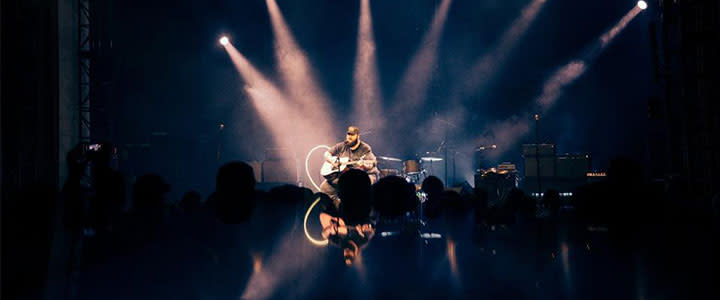 3. Enjoy dinner and live music Uptown. Tower Theatre is one of the city's most iconic live music venues. Throughout Spring Break, the schedule includes live shows with The Dead South, Sadgirl, and others. Before the show, enjoy dinner at a nearby eatery like The Drake, Cheever's Cafe, or Paseo Grill.
4. Learn the art of glass blowing at Blue Sage Studios - Get hands on in the studio to create your very own blown glass piece of art. Schedule a 1-on-1 class or just stop in and observe a studio artist practicing his/her craft.
5. Head to Chisholm Creek for Active Fun - At Top Golf, enjoy a little competition on the tee box while enjoying great food and drinks.
6. Then head over to iFly indoor skydiving, where you'll suit up and soar inside an indoor vertical wind tunnel. Both are great for date night or with a group of friends.
7. Laugh at the OKC Improv - On Friday and Saturday night, head to Noir Bistro & Bar to enjoy a night of comedy and improv. Pick from two showtimes or see them both.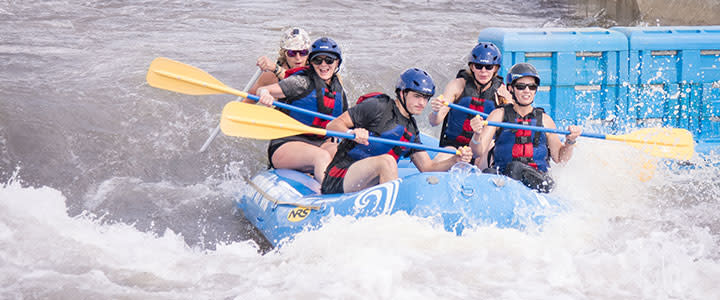 8. Play like an Olympian at the RIVERSPORTS Rapids - Olympic whitewater athletes train in this state-of-the-art whitewater rafting and kayaking course. Experience the thrill of shooting down the rapids yourself. Opens March 17.
9. Wine tasting at Waters Edge Winery - Sample locally made wines from this family owned winery. Afterwards explore the local shops and restaurants along North Broadway.
10. Live Action Escape Room - Put your sleuthing skills to the test at The Escape OKC. Here you'll have to follow the clues to solve the puzzle and get out in time. 
For more Spring Break activities, be sure to check out the Visit OKC event calendar.